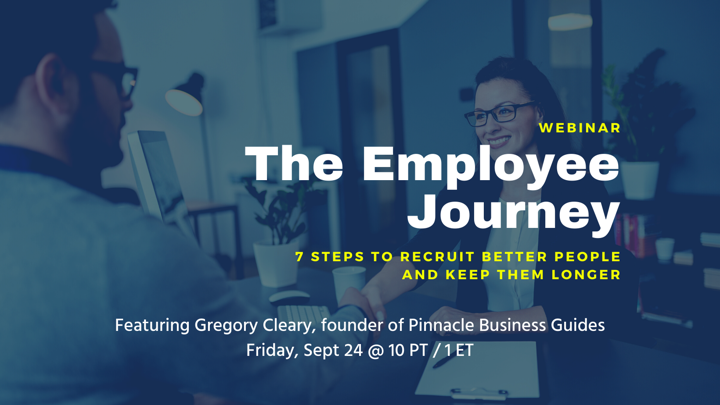 After a year and a half of uncertainty, closures, layoffs, reopenings, and the rush to restart the economy, building a high-performing workforce and keeping them on the job are understandably harder than ever. Qualified candidates are out there and they are demanding changes to the workforce that will forever change the landscape of hiring.
Building a thoughtful and intentional employee journey is key to recruiting the right team members and ensuring they stick it out with you for the long haul.
Join Pinnacle Business Guide's founder, Gregory Cleary, and Team Engine's VP of Marketing, Paralee Walls, as they walk through the process for building an ideal employee journey and break down the blueprint for getting it right—not just for a wildly changed COVID-era workplace, but beyond.
Participants will walk away from this dynamic and interactive webinar with:
The 7 employee journey stages that top-performing organizations use to recruit top talent and keep them on the job for years to come.
The most common myths about why businesses "aren't getting enough applicants"
A free, downloadable guide from Greg's renowned toolbox