You can now send email notifications to colleagues (whether they are a Team Engine user or not) when applicants reach a particular hiring status, such as "Interviewing" or "Finalizing Hire."
What are the most common situations to which this applies?
Coordination between two Team Engine users
This happens when the software is being used by, for instance, a recruiter and a hiring manager. In that scenario, the recruiter is typically responsible for reviewing and pre-screening candidates. Then the hiring manager does the interview, and each of them have shared responsibilities for finalizing hire and the eventual offer. 
In this example, when the recruiter user moves the applicant to 'interviewing,' the hiring manager can now get an email with the date and time of the interview. If the applicant progresses, the recruiter can now get an email notification to start the onboarding paperwork for the candidate.
Notification of external Team Engine users
This happens when Team Engine is predominantly used, for instance, by hiring managers. They are responsible for the entire pipeline from 'needs review' to 'hired,' and only need to notify HR that a candidate is ready to be sent an offer letter and added to their onboarding flow.
How do I configure the settings?
These notifications can be configured at the organization level and the job level.
To configure at the organization level:
From the dashboard, navigate to Company Settings by clicking the gear icon in the lower left.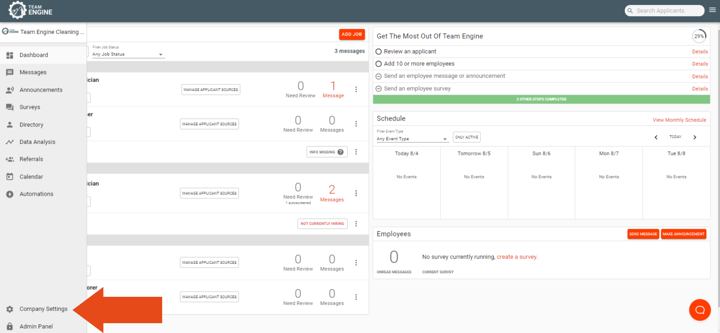 Scroll to Applicant Status Change Notifications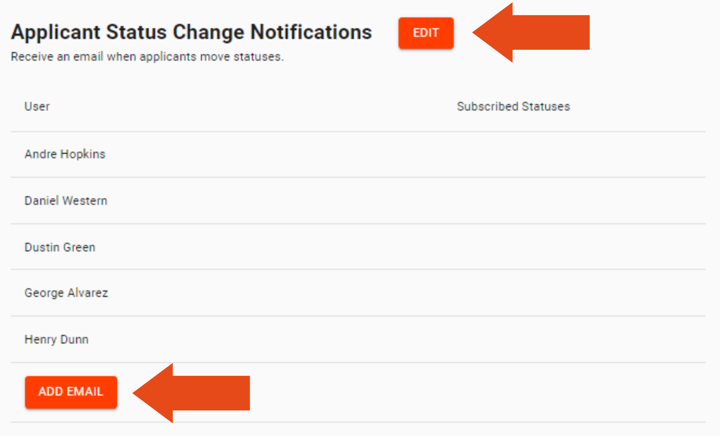 Click Edit to adjust individual user settings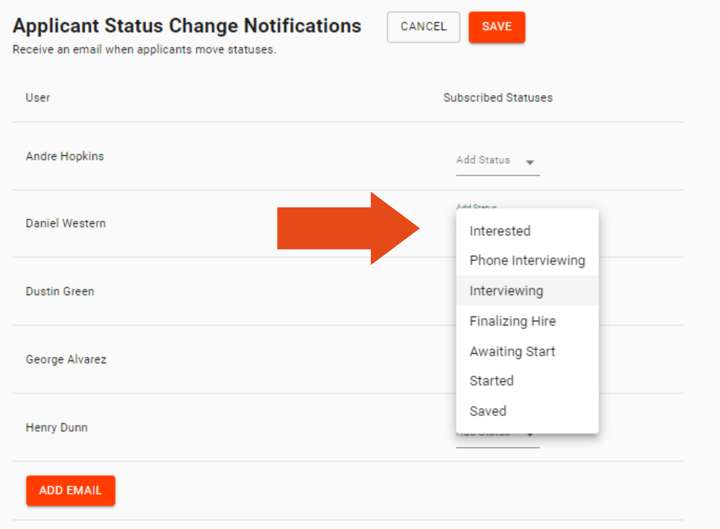 Click Add Email to subscribe non-Team Engine users to status change notifications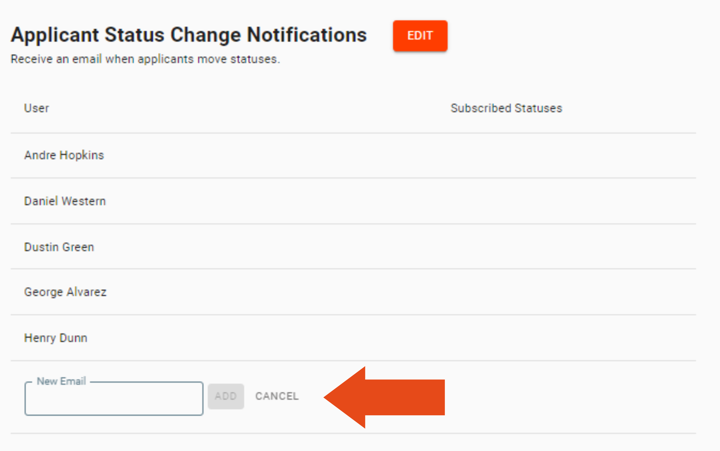 To configure at the job level:
From the dashboard, navigate to the job for which you wish to adjust notifications

In the left navigation menu, click Hiring Process next to the gear icon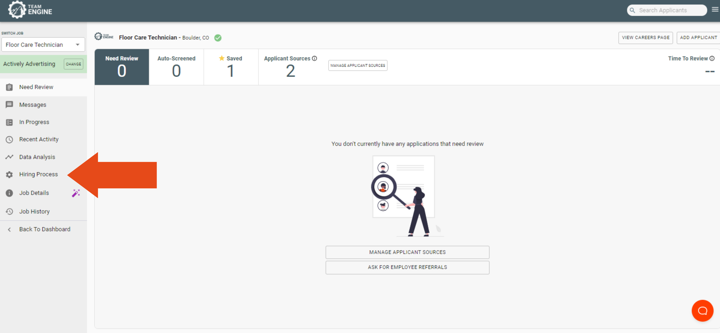 Click Notifications in the top menu, the the pencil icon.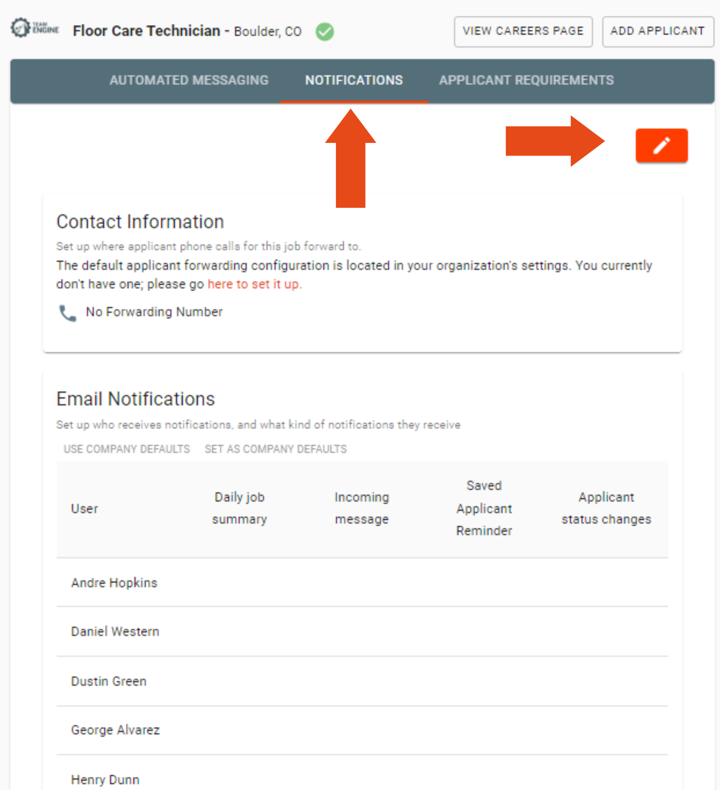 From there, click on the dropdown under 'Applicant Status Changes'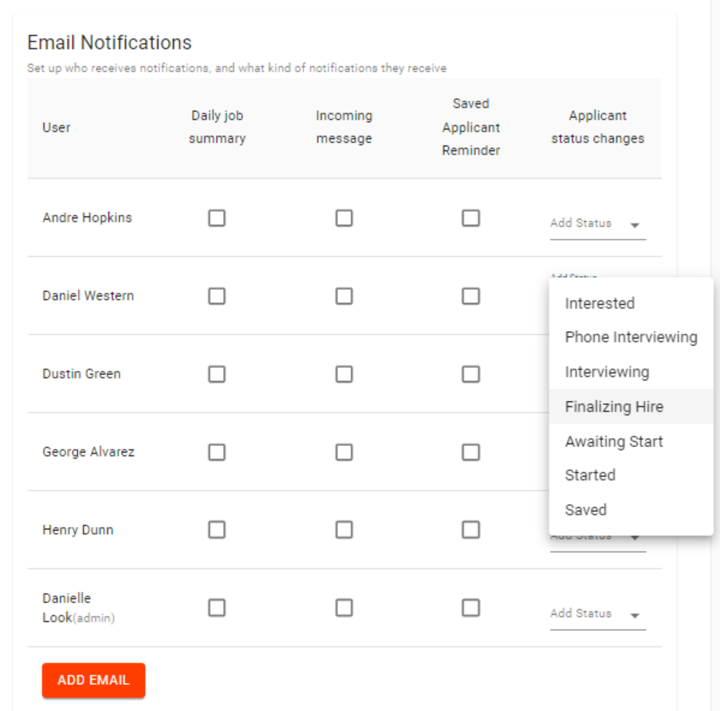 Select the statuses you want each user to be notified about
Have questions?
Send us an email! (support@teamengine.io)