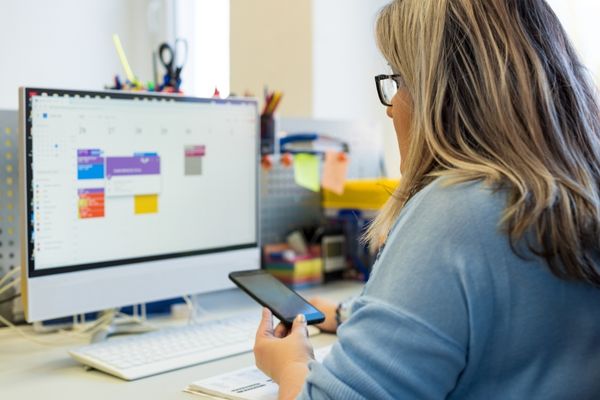 In December of 2022, we announced the ability to save applicants for future openings. To make this new pool of saved candidates even more actionable, users can now specify a date for Team Engine to send a reminder to re-engage the candidate.
Why is this useful?
Candidates are put on hold all the time for a variety of reasons, such as relocating from a different city, passing a certification, quitting their current job, or graduating school. Team Engine now allows you to store and organize that information in a way that pings you to take action when needed, and file it away in the meantime.
How does it work?
When moving an applicant to the "saved" status, there is an optional field to select a date to get a reminder about the saved applicant: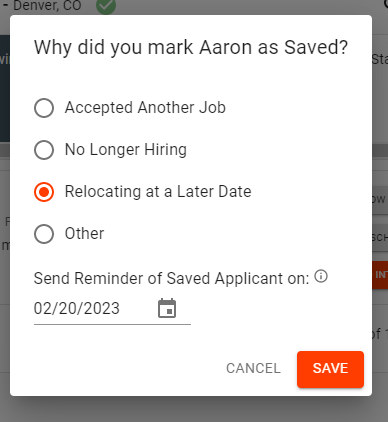 The reminder email will include the reason that the candidate was saved and a link to their message tab in Team Engine to follow up with them: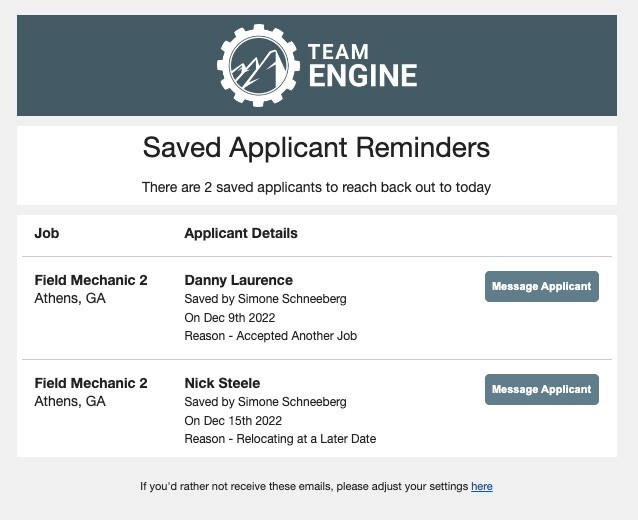 On the applicant's profile, users will also see a message template for saved applicants that can be used as a starting point to follow up with the applicant.
---
If you have questions or need assistance getting started with this feature, send an email (support@teamengine.io) to our customer success team today!