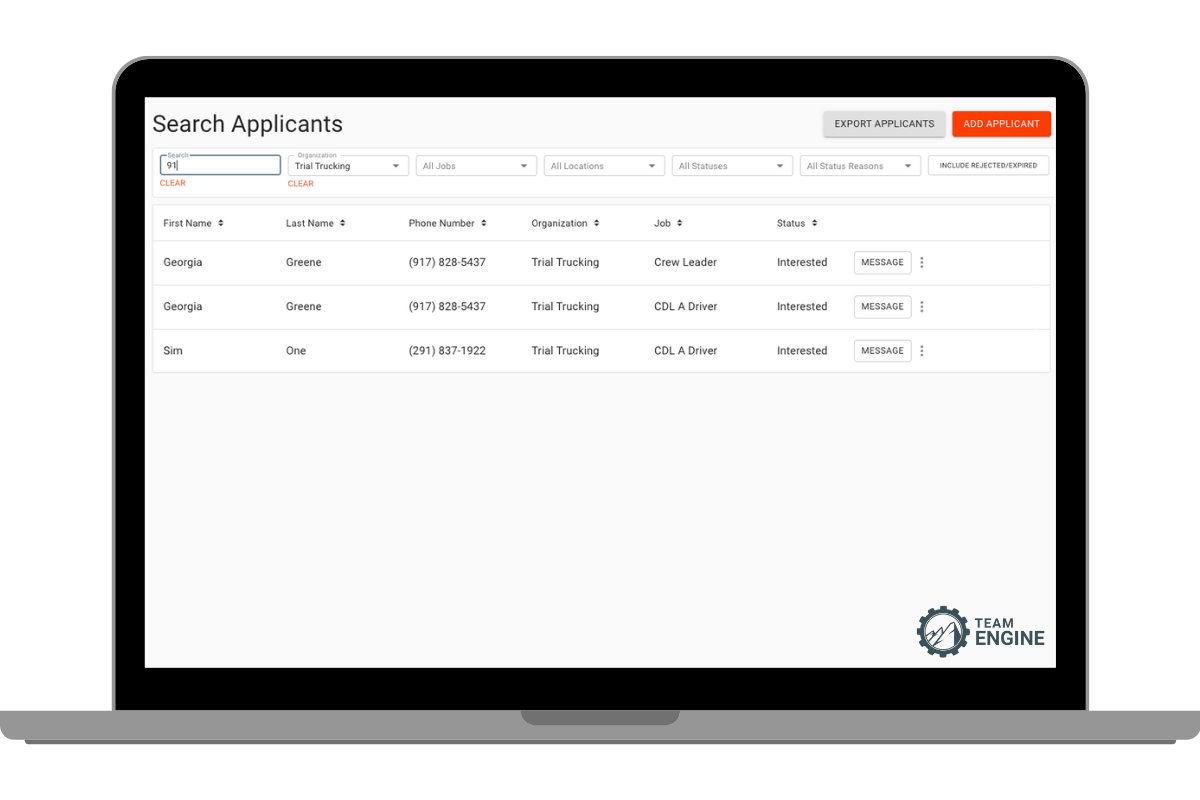 In February, we introduced our new Applicant Directory, allowing Team Engine users to find job applicants inside the system more quickly and easily.
The feature was well-received and frequently used, so we added another layer of functionality: the ability to search for applicants by phone number.
How might this be useful?
Searching by phone number—rather than by name—can be helpful in many different scenarios. Here's a few examples that our customers have shared with us:
When applicants have similar or identical names

When applicants have unique names that are hard to spell

When applicants leave a voicemail, but don't include their name or it's difficult to hear

When receiving calls by way of call forwarding, which may not include caller ID

When applicants reach out via text message, but don't introduce themselves
---
Having trouble accessing or using the applicant search bar and directory? Send a message to our Customer Success team (support@teamengine.io) for assistance!