At Team Engine, we want to be a one stop shop for all of your people-related milestones, activities and communications. In support of that mission, we are excited to announce a new, unified employee timeline that gives you full visibility of the employee experience from application to hire, and beyond.
We have also added the ability to customize hiring automations, just as you can with employee automations. That means you can now add new hiring automations and customize the content, as well as the send date/time of the message.
To be clear: you still have all of the same functionalities you had before. Nothing has been removed; we've only added new views and functionalities.
Why are we doing this?
This is part of a larger effort at Team Engine to find and automate repetitive tasks in the employee lifecycle, no matter the stage of their tenure. We believe this timeline-style view of automations will help you craft the perfect employee experience that's tailored to each individual position, without the hours of admin time it would otherwise take to manually manage the process.
What's New?
1. Unified Employee Timeline
You can find the new unified employee timeline by clicking the automation icon in the left-hand navigation menu.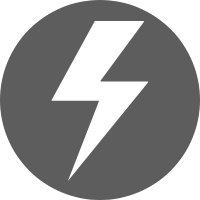 The new timeline shows a series of events or statuses (e.g. application received, hiring decision made, employee starts) and then displays actions and notifications that happen within each of those stages.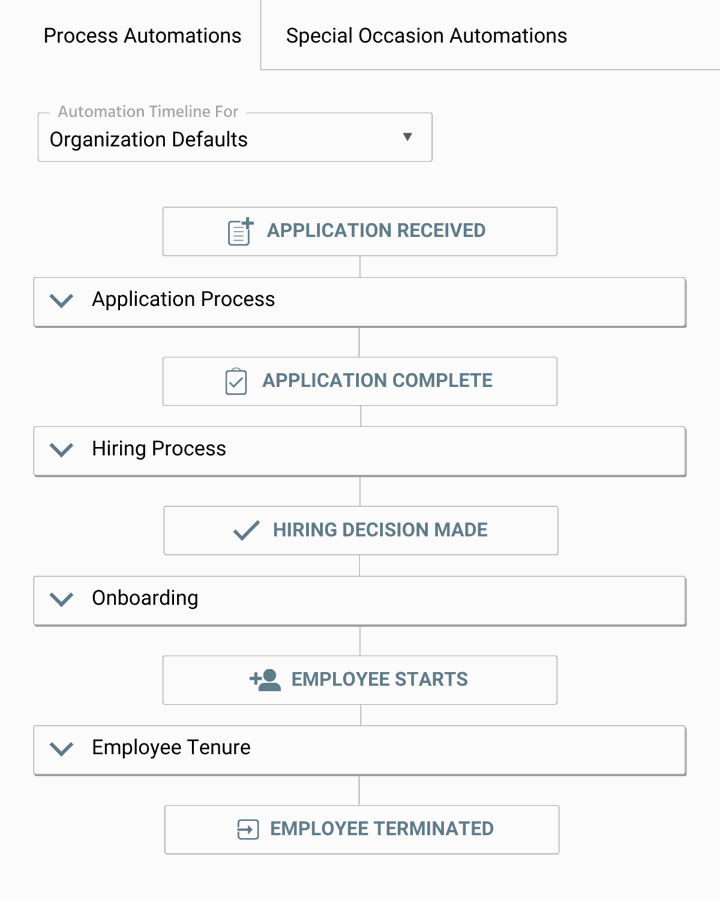 You can expand any process (Application, Hiring, Onboarding, Employee Tenure) to customize the automations within that process.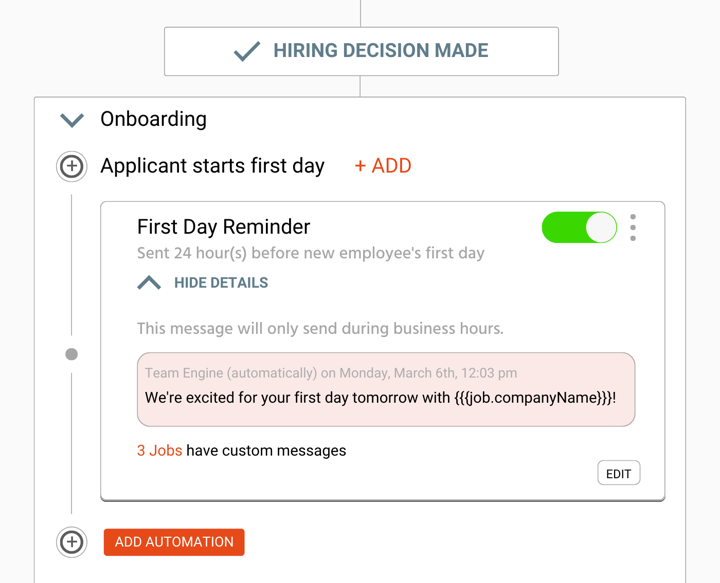 2. The Ability to Choose the Channel of Communication (Email or Text) for Automatically-Triggered Messages
When creating an automation, we now allow users the ability to select that automation to go out as a text or email. Previously, some defaulted to email and others to text, and users did not have the ability to choose.
To help illustrate this, we have added a default automation (toggled off) to all accounts that allows you to send a text confirming the phone interview date and time when you move an applicant to the "phone interview" stage of the candidate pipeline.
Not only does this save you time on manually sending redundant interview confirmation texts, it also gives you the option to choose the preferred channel of communication for the applicant.
3. The Ability to Customize Hiring Automations
Prior to this update, hiring automations were limited to the following customizations:
Toggle on/off an automation

Modify what the message says when an existing automation is sent
You can still do those things, but you can now also:
Add an additional automation 

Modify the time (delay) an automation is sent

Specify any automation to be sent during business hours only
Questions
What are some examples of when I might want to add an automation?
When you want to

add an additional message in the sequence

e.g. "I want another start day reminder. I like the 24 hours out, but I also want one 72 hours out to remind the new hire of any additional materials to bring with them on their first day."

When you want to

add an automated message as someone is moved to a new hiring stage

, such as:
phone interviewing e.g. "We are excited to have a phone interview with you at John's Service Co. We will call you from (303) 900-5402 at that time."

finalizing hire

e.g. "We are excited that you have chosen to join us! The next step is to complete these 3 steps…"
---
When might I want to modify the time (or delay) when an automation is sent?
As an example, for the interest confirmation:
Rather than sending at 1 hour, you'd like them to send 3 hours after an application is completed submitted, or

You'd like interest confirmations to send 1 hour after submission, regardless of the day of the week
---
Can I still customize hiring automations at the job level, since some jobs require different messages than my organizational defaults?
Yes, while we want to make it easier to manage the lifecycle of your people, we understand that some jobs warrant their own version of a message. You are still able to set a different interest confirmation for individual jobs and are not limited to the same automation across all positions.
---
Still have questions or need help setting up automations? Send us an email (support@teamengine.io) or schedule a call today!