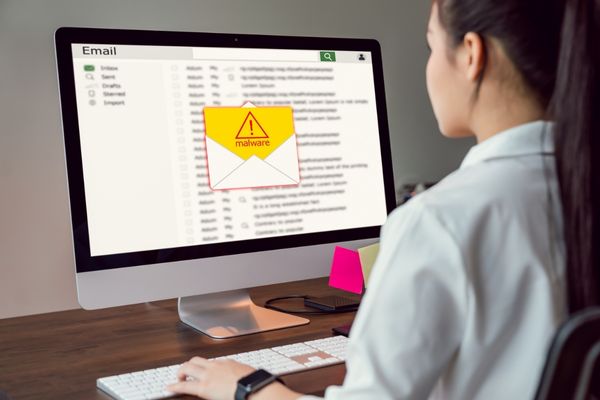 Cybersecurity risk management remains a struggle for many organizations, and security teams are struggling to keep up with the threat landscape as it evolves. 
Even worse, cyberattacks are growing more sophisticated. The evolution of these cyber risks has a substantial impact on cybersecurity trends, and it's critical for organizations to adapt quickly to respond to the latest threats, according to Vulcan Cyber's Cyber Risk in 2022: a 360° View report.
According to the report, some of the leading cyber risks and cybersecurity trends in 2022 included:
1. Malware on the rise
Malware corrupts data by altering or deleting it. Malware attacks continue to plague businesses across industries. Malware—including spyware and ransomware—represent the highest cost of damage for organizations, followed by data breaches. 
2. Rise of ransomware attacks
Ransomware is the demand for money or actions in order to unlock the attacked IT system. Ransomware shows no sign of going away. In recent years, ransomware has grown into the most common and visible threat. Security teams seemed to be getting better at defending against ransomware attacks.
3. Zero-day attacks
A zero-day attack is an attack on existing software due to a vulnerability in the software that the manufacturer is not aware of. This allows hackers open access to a computer system. The good news is that the number of zero-day attacks is significantly lower than the 80 zero-day exploits recorded in 2021, and almost 40% of all zero-day exploits recorded over the last decade, Dark Reading reports.
4. Remote code execution
These attacks can lead to malware execution that provides the attacker with complete control over the compromised machine.
5. Attack surface expansion 
Attack surface is when a virus attacks an email server, network services, data services, etc. With hybrid working models on the rise, the attack surface is increasing daily. It is, therefore, no surprise that remote attacks have grown more prevalent and severe.
6. Digital supply-chain risks
Going forward, it is important for security teams and risk management leaders to strategize and prioritize digital supply-chain risk. This approach will help drive software partners across the supply chain to demonstrate security best practices.
7. Cybersecurity mesh
The mesh architecture is how all of a business' various software systems communicate with each other and come together. As cyber risks evolve, cybersecurity mesh architecture will help CISOs respond better to future security and cyber risk management challenges.
8. Zero trust
Security teams must implement zero trust measures to ensure the organization's workforce does not become an attack surface of its own. Zero-trust measures take out the ability of an employee to allow the hackers into their system. An example would be securing the email system so employees don't have access to any links in an email without running them through a security scrubber first.
What You Can Do About Cyber Risks
Cyber risks will only continue to increase. Make sure that you have proper cyber insurance for those risks, and that your employees are properly trained on how to avoid them. 
For example, at Seibertkeck, we regularly text our employees with spoof emails. Those that click on a dangerous link can be identified and submitted to further training and recognition of hacking emails and links. 
On the insurance side, we can help prepare your company for any cyber-attacks that do occur. Reach out today to make sure your company is properly insured!