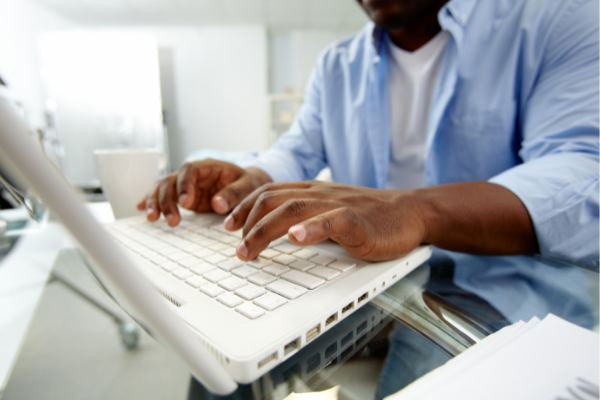 We've been looking at popular job boards (like Indeed, Google For Jobs, and Facebook Jobs) to answer common questions about how much they cost, how to use them, and whether or not you can (or should) pay to advertise on them. 
Out of all the popular job boards, ZipRecruiter is the most guarded with this information, making it hard to compare platforms when searching for hiring software and applicant tracking systems. Here's what we were able to track down:
What is ZipRecruiter?
ZipRecruiter is a web-based platform that helps businesses connect with potential employees. It offers a variety of features, including the ability to post jobs and receive applications from candidates. ZipRecruiter also provides tools for screening and managing applicants, as well as for tracking the success of job postings.
Are ZipRecruiter and Indeed the same?
Definitely not. However, ZipRecruiter used to automatically publish jobs to Indeed, so that's where and why some people might get the two confused.
Who can post jobs on ZipRecruiter?
Any business can post jobs on ZipRecruiter. The job board offers a free four-day trial (which requires a credit card to access) but after that you must purchase a subscription plan to continue posting jobs and receiving resumes.
How does ZipRecruiter work for employers?
Like most standard job boards, ZipRecruiter works by allowing employers to post jobs on its website. Job seekers can then search for jobs that match their criteria and apply directly through the ZipRecruiter platform. Employers can screen and manage applicants, as well as track the success of job postings, using the tools provided by ZipRecruiter.
How do I post a job on ZipRecruiter?
Once you create an account (with your credit card), select "Post a Job" in the upper right corner of your dashboard. Fill out as much information as possible about your job, then publish it!

Is ZipRecruiter free? 
ZipRecruiter is not free, but they do offer a free four-day trial that requires a credit card. After the trial is up, you must subscribe to a plan to continue posting jobs and receiving applications. The smallest and most affordable package (called the Standard plan) starts at $299 per month. ZipRecruiter also offers a Premium plan for $419 per month and a Pro plan for $719 per month.
How much does it cost to post a job on ZipRecruiter?
After the four-day trial, you can no longer post jobs for free on ZipRecruiter. You also can not purchase individual job postings on ZipRecruiter. Instead, you must purchase a subscription plan, which comes with an assigned number of "job slots." In ZipRecruiter terminology, the process of posting a job is called a "job ad," while job slots are equal to the number of jobs ads you can have active on the job boards at any given time. 
For example, if you are on a ZipRecruiter plan with three job slots, you can post three jobs today and replace them with three different jobs tomorrow without needing any more slots. You can freely swap jobs in and out of these slots by closing and posting jobs as needed.
(ZipRecruiter does not make publicly available how many job slots come with each subscription level.)
Can you advertise jobs on ZipRecruiter for higher visibility?
Yes, employers can advertise jobs on ZipRecruiter for higher visibility. Employers can apply what ZIpRecruiter calls a "TrafficBoost" for increased visibility and traffic. There are 3 different boost levels: single boost (allows up to 100 additional visitors), double boost (up to 200), and triple boost (up to 300). In addition to being shown to more job-seekers, the job will also be promoted at the top of the ZipRecruiter daily email alerts. 
Note: Using ZipRecruiter's TrafficBoost will not post your job to other sponsored job boards, such as Monster or LinkedIn.
How long does a TrafficBoost last on ZipRecruiter?
Up to 30 days or until it receives 100 views. Learn more about TrafficBoost here.
What job boards does ZipRecruiter post to?
ZipRecruiter publishes jobs to Google and 100 other niche job sites such as Jooble, Job Rapido, Patch, Job Hat, Job Hero, Career Bliss, Better Jobs & many, many more.
What type of jobs are best suited for finding employees on ZipRecruiter?
Entry-level jobs and hourly jobs are best suited for finding employees on ZipRecruiter.
Are there any downsides to using ZipRecruiter to find employees?
ZipRecruiter can be expensive, especially for small businesses. The site may also not be the best fit for businesses needing highly specialized employees.
Does ZipRecruiter have an app for employers?
Yes, ZipRecruiter offers a mobile app for employers that makes it easy to post and manage jobs on the go.
What is the ZipRecruiter policy for posting jobs?
You can only use ZipRecruiter to post jobs, which means you can not post multi-level marketing opportunities, unpaid internships or any other unpaid roles, or any other type of arrangement that does not represent an employment opportunity. Job postings and related communication with applicants must also be accurate and transparent. Job postings must also comply with applicable laws and not discriminate based on protected characteristics.
See ZipRecruiter's complete list of job rules here.
When does a job posting expire on ZipRecruiter?
Job ads are open indefinitely and will not be taken down until you close them or cancel your subscription. However, as with many other job boards, the longer and older your job post is, the less visibility it will have on the site. 
Can you communicate with applicants on ZipRecruiter?
Yes, you can communicate with applicants on ZipRecruiter. You can send them a message by clicking on their name on the job listing, and then clicking "Send Message."
Can you connect ZipRecruiter to your ATS?
Yes, employers can connect ZipRecruiter to their ATS. ZipRecruiter offers a variety of connectors including direct integrations with top ATS providers, Zapier and even their own API.
---
If you're comparing job boards, don't forget to check out Indeed, Google For Jobs, and Facebook Jobs as well. If you're feeling overwhelmed by the thought of managing job postings and applications across all of these different sourcing channels, sign up for a free Team Engine demo and trial to see how we can amplify your reach while minimizing your admin work.