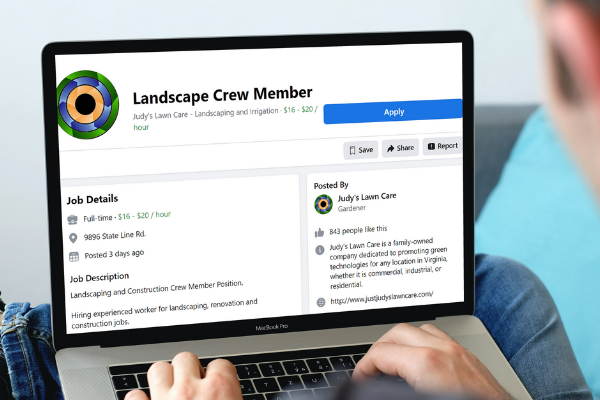 Facebook Jobs used to be a great place for applicant sourcing. However, in February of 2022, Facebook quietly made subtle and nuanced changes to their job board. Those changes meant:
US or Canadian-based employers could continue to create free job postings from their company's Facebook page via the Facebook app and Facebook desktop website. They could also still

boost job posts as ads

and manage job postings via the app and website.

The ability to distribute jobs on Facebook via a partner integration with the Facebook Jobs API went away. This meant hiring software platforms (including Team Engine) could no longer "push out" jobs to Facebook on employers' behalf. Instead, they had to be manually published directly to the site.

Facebook Jobs became unavailable on the Facebook Lite app and Facebook mobile website for both employers and job-seekers.

There was no longer a destination or "marketplace" to browse and search for jobs. Job-seekers had to look up individual company pages to find jobs that had been posted to Facebook.

The Facebook Jobs browser went away.

Facebook Jobs was shut down outside of the United States and Canada.
For one full year after the above changes were made, employers could still technically post jobs to Facebook by navigating to their company Facebook page, clicking on "Ad Center," and then on "Manage Jobs." Due to the absence of a marketplace to browse jobs, however, visibility was low.
As of February 22, 2023, Facebook has officially removed all job posting capabilities. You can no longer post on Facebook Jobs because it no longer exists. You can, however, still run job ads on Facebook and Instagram.
How to post a job on Facebook
You can't post a job on Facebook anymore because the functionality and jobs marketplace no longer exists. Fortunately, there are many great free and low-cost alternatives to posting jobs for job-seekers to browse.
Other job boards you can post on:
Indeed is the go-to jobs marketplace for both employers and job searchers. That's because it's free to post jobs and (much like Facebook) everyone is there - so there are a lot of jobs to apply to and a lot of applicants to choose from. 
That's a double-edged sword, though, because while the quantity is high, the quality is often not. We've identified some other issues with relying on Indeed as your sole source of applicants you should consider as you evaluate your sourcing strategy.
Another titan in the applicant sourcing game, ZipRecruiter is a popular destination for job-seekers. A lot fewer employers (and thus competition) are on ZipRecruiter because it's not free to post jobs. In fact, subscriptions start at $299 per month and only go up from there. ZipRecruiter's pricing plans are also hard to shop unless you're actually demoing the platform with a rep, and their advertising feature uses proprietary units of currency (called TrafficBoosts) which make it difficult to comprehend the true value of the investment.
Craigslist isn't free to post jobs, but it's a lot more affordable and more transparent about costs than most other job boards. There's also the added bonus of being a popular destination for obtaining tools and project supplies, so it's a great place to recruit blue-collar workers.
Google for Jobs isn't a job board that you can log in to and manage job postings like you can with Indeed, ZipRecruiter and Craigslist. Instead, it's a search engine designed to help job-seekers find jobs. Harnessing the power (and magic?) of Google, this robust job search tool pulls job listings from a variety of sources across the internet, including Team Engine, Indeed, ZipRecruiter and many more. 
To get your jobs posted in this search engine you need to use one of these third-party sources that Google integrates with, or use job posting structured data to directly integrate with Google via your website. (note: this is highly technical!)
A better solution: Instantly post jobs everywhere and manage them all in one place with Team Engine.
The job boards above may "get the job done" of publicly posting your open positions, but is it really enough to just post once and wait? In our experience working with hundreds of growing blue-collar companies, it's not.
Why not? For starters, you need to post on all of these job boards, not just one, for maximum exposure. Sounds easy enough, but it gets tedious and time-consuming when you have to duplicate your recruiting efforts across multiple platforms: log in, check for new applicants, review their resumes, contact them all, set up interviews with the ones you're interested in. Rinse and repeat across every platform, every day.
Team Engine solves this problem by integrating with all the major job boards to automatically post open positions everywhere with the click of a button. Even better, all candidates who apply are funneled back into Team Engine's centralized dashboard. No more checking multiple job sites or manually updating spreadsheets.
Diversify candidate sourcing with Team Engine
Even posting to multiple job boards still isn't enough in today's tight labor market. Team Engine also makes it easy (and in some cases automatic) to expand and diversify sourcing with the following features:
Owned Talent Database: Save and organize applicants by reason for saving and target dates for resurfacing/ongoing nurturing.

Careers Page Feed: Send your current job openings to your company's career site

Employee Referrals: Automate solicitation and collection of employee referrals via text messaging, then track employee referrals and related bonuses

Paid Advertising: Generate recruiting ads directly within the platform to source passive job seekers
---
Next Steps
⮕ Learn more about Team Engine:
⮕ Read our blog for hiring and recruiting insights.
⮕ Download our job description templates to improve that quality and attractiveness of your job postings.
⮕ Learn how to run paid recruiting ads on Facebook and Instagram.