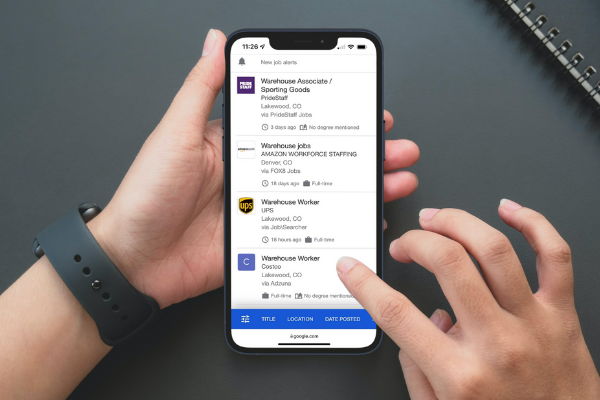 Not all job boards are created equal. Some reach a niche audience, while others cast the net wide. Some require a login and active management of job postings, others pick up jobs automatically. Many career sites will even allow you to pay for increased visibility with promoted postings, while others have no paid promotional opportunities.
To help sort it all out, we took a deep dive on the best job boards for blue-collar industries. We've already covered Facebook Jobs; today we move on to an entirely different beast: Google For Jobs.
What is Google For Jobs?
Google For Jobs is a search engine designed to help you find jobs. It includes job listings from a variety of sources, including job boards, company websites, and other online sources.
Who can use Google For Jobs?
Anyone can use Google For Jobs. You don't need to have a Google account to post jobs or find jobs. 
How does Google For Jobs work?
Google For Jobs works by pulling together job listings from a variety of sources. Job-seekers can search for jobs by keyword, location, and type of job. They can also create a job alert to be notified when new jobs matching certain criteria are posted.
How to use Google For Jobs
There are two ways to post jobs on Google For Jobs:
Use a third-party source that Google integrates with, such as Team Engine, Indeed or Zip Recruiter (and many more)

Use job posting structured data to directly integrate with Google via your website. (note:

this is highly technical

!)
How to access Google For Jobs
As an employer posting jobs, there is no account to log in to. Your jobs are automatically "picked up" by Google when posted via one of the two ways mentioned above. You can not directly manage job listings on Google For Jobs.
How much does it cost to use Google For Jobs?
Google For Jobs is free to use, both as an employer and a job-seeker.
What type of jobs are best for Google For Jobs?
Google For Jobs is a great resource for employers looking to fill any type of job including entry-level through executive positions, full-time and part-time positions, remote positions, contract positions, and internship positions.
How to remove jobs from Google For Jobs
There is no way to "manage" or remove your job postings on Google For Jobs other than to let them expire, or to use structured data on your website to tell Google it's no longer available.
What are the benefits of using Google For Jobs?
The main benefit of using Google For Jobs is visibility, since Google is the most frequently used search engine and many job-seekers begin their search on Google. There is also an integration with Google Analytics and the Google Search Console, so you can track data to see how well Google For Jobs works for filling your applicant pool as compared to other job boards.
Can you advertise on Google For Jobs for higher visibility?
No. Since there is no employer interface for posting or managing Google For Jobs, there is no option to boost or promote jobs for higher visibility.
Does Google For Jobs have an app?
Google For Jobs only has an app for job-seekers, not for job-posters.
What is the Google For Jobs policy for posting jobs?
The Google For Jobs policy for posting jobs is that job postings must
Have a complete description (with no profanity or vulgar language)

Follow basic grammar rules, use proper capitalization, avoid writing text in all caps, and only use acronyms or abbreviations that are widely understood

Be for a job that's currently open

Not contain content that spams the page with obstructive text and images, excessive and distracting ads, or content that doesn't add any value to the job posting
---
If you're looking for more visibility on open positions at your company, we also recommend posting jobs on Facebook, and checking out all of our resources to help you build, grow & retain your workforce.