Nathan Dirksen, the COO (Chief Operating Officer) at Dennis' 7 Dees, grew up on a farm in eastern Oregon. When he moved to Portland as a young man, he was looking for something related to his experience on the farm, which is how he ended up in landscaping.
Like many in the industry, he started as a crewman, then worked his way up to the foreman position where he was responsible for a crew. As the company continued to grow, new opportunities became available, so he took on a scheduling coordination role, where he was responsible for making sure staff and materials were going to the right place on the right day and time. From there, he moved into a construction manager position where he oversaw the mechanic shop, facilities and warehouse staff, eventually landing in his current position as COO six years ago.
Nathan says that a lot of his progression in the company is a result of the shuffling and reorganizing that had to take place as the company continued to grow and their needs continued to change.
"It has a lot to do with how our ownership has mentored and trained and taught us the things that we currently do today," he says. "They give us the freedom to make decisions and suggestions and act on our own ideas. They let us fail and learn from that, but then also support us when things are going well."
As the COO, he now oversees all operations of the company - not just landscape construction and installation, but also their maintenance division, retail stores, HR, accounting, procurement, and mechanic shop. History is repeating itself, but now Nathan is the one at the top with a lot on his plate, so he's filtering some of that downstream to other employees as they progress within the company, just as he did decades ago. 
"One of the biggest common themes that we have as a company is the fact that we like to take care of our people and create opportunities for them. If we stayed small and weren't always evolving into bigger and better things, those opportunities wouldn't be there."
Nathan said as a young kid moving into the big city, he wasn't chasing visions of becoming COO at a landscaping company, but the continuous opportunities presented to him as a result of the company's desire to grow is what kept him with the same company for so long. 
"A lot of the reason why I continued sticking with Dennis' 7 Dees was the fact that there was an opportunity for me and there was always a challenge in front of me and there was always something new to learn."
He's also quick to point out that his story is not unique within the company, mentioning two colleagues off the top of his head who have 43 and 33 years with the company as well. 
"I can tell you stories of all kinds of people that have come in and moved to different divisions and continue to filter their way through our company into bigger and better roles. But as that has happened, our company has gotten bigger and better and created more opportunities as a result. So it just continues to build upon itself."
Career Development as a Competitive Advantage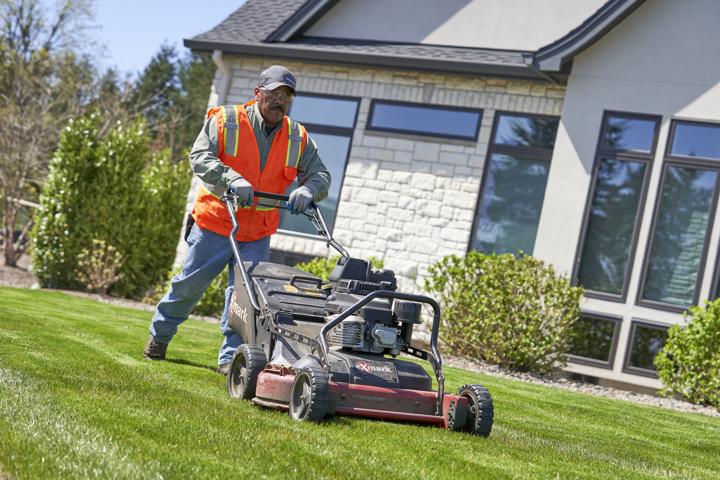 Nathan and a colleague institutionalized the company's approach to growth with the creation of a career development program at Dennis' 7 Dees, which includes annual or bi-annual conversations with employees about their developmental goals and what opportunities lie before them.
Nathan says they work hard to make sure everyone in the organization clearly understands their starting position, the opportunities that may come up in the future, and the training available to get them there—and that it's their decision to make about where they go next.
It's a time-consuming process to spend that kind of time with every individual in the company, but Nathan says it's time well spent that pays back in dividends. 
"When you consider the time to fill open positions, or to move people into those roles that don't know our company, or if you have to go through three or four people to get the right fit into that position at that time… I'd rather just always be having those ongoing conversations so that we're able to react quickly when needs arise."
Instilling a mindset of continuous improvement pays off in other ways, too, like in the adoption of new technology in the workplace. Nathan points to increased accuracy and efficiency when using software for administrative tasks, and a competitive edge from embracing new mechanical technologies in equipment. But without that culturally ingrained willingness to experiment and try new things, their staff wouldn't be as easily adaptable.
As specific examples, Nathan highlights the way they quickly shifted to a curbside model for their retail stores during the Covid-19 pandemic, as well as fundamental shifts in their hiring process that get folks hired faster, allowing them to secure the best talent available on the marketplace. He says the landscaping industry, as a whole, has lagged in the creation and adoption of technology until recent years, but is excited by the "firehose" of new technological advancements in the landscaping space over the past four years or so.
Employee Appreciation as a Driver of Retention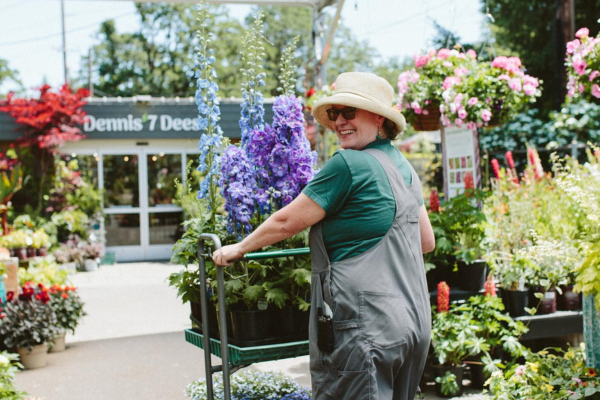 Does your company have a line on its P&L statement for employee appreciation? They do at Dennis' 7 Dees, and that's just one of the countless examples of ways that they celebrate their employees in exchange for their loyalty and dedication. 
"We want people to enjoy their experience here. We want to show that we appreciate them," Nathan says as he explains that employee appreciation is not a one-off thing, but rather an ongoing discussion that's part of annual planning. That money is then spent on grand gestures like company picnics and barbeques, as well as smaller tokens of appreciation like a night out at the bowling alley, or even just bringing in specialty coffee one day that's different from what they normally have.
Even during the pandemic, when they couldn't gather in person with their teams, Dennis' 7 Dees continued to use those funds set aside for employee appreciation in a way that benefited their workforce directly.
"We went to local businesses that were struggling because of Covid and bought gift cards that were then distributed to the employees. It put revenue into the local restaurants, and it helped our employees realize that we hadn't forgotten about them."
Staying Connected to the Frontline from the Top Down
Nathan and his colleagues at Dennis' 7 Dees understand that the frontline workers who are pushing mowers, planting plants, and interacting directly with customers are the ones who are driving revenue. Because many of them were once in those roles themselves, they recognize the importance of keeping an ear to the ground and listening to the information those employees bring back to the shop.
"In the landscape industry, everyone has to come into a location to grab their truck and equipment before heading out to the jobsite. At all of our locations all across town, the first thing everyone does is come together and go through a stretching exercise. This gives everyone a really good opportunity to pass on information, do announcements, and cover a safety topic."
What makes this process so effective isn't the calisthenics they're doing, or the length of time they spend in the huddle; it's simply that they're coming together to talk as a team every single day, and that everyone (including Nathan, his division managers, and other leaders in the company) join those gatherings.
This simple but impactful daily ritual facilitates camaraderie on the team and gives employees at all levels of the organization a chance to co-mingle. Because of that, Nathan says "nobody is afraid to talk to anybody else."
Which is ultimately the goal—to make sure everyone is comfortable speaking up and sharing their opinions so that leadership can hear what they have to say.
"If I'm not listening to those voices, I'm foolish, because there are a lot of people out there who are smarter than me. So, it's nice to have that interjection and feedback so that we can all work together to make things better."
---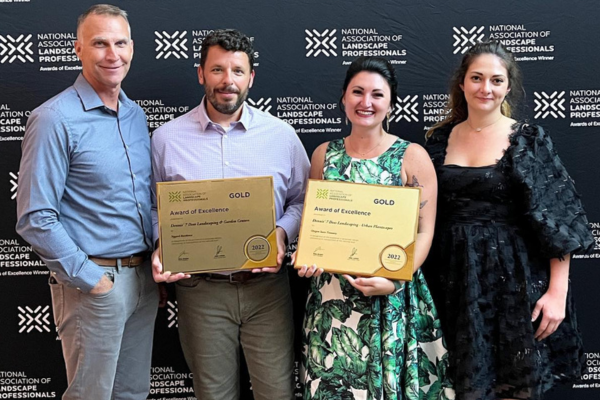 Nathan's story serves as a testament to the company's commitment to growth and employee development. His experience at Dennis' 7 Dees, which mirrors those of his colleagues, demonstrates that the company's dedication to its employees has resulted in profound loyalty and incredible employee retention. 
At the heart of it all is effective communication, both from the top down and bottom up. Maintaining a strong connection between leadership and frontline employees ensures that all voices are heard, promoting a collaborative environment where feedback and ideas are valued.
By prioritizing employee development, appreciating their contributions, and promoting open communication, Dennis' 7 Dees not only thrives as a business, but also creates a positive, fulfilling environment for its employees. This approach demonstrates that investing in people can be a powerful driver of organizational success and longevity.