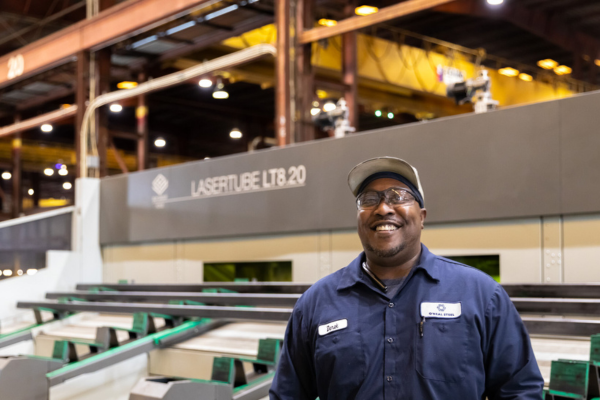 Ryan, the Training Development Manager at O'Neal Steel, noticed that the turnover rate for warehouse employees dropped by 50% once they made it to the six-month mark.
So he set out to design an onboarding program that would check-in on new employees and give them helpful reminders during their first six months.
Ryan explains in the video below.
Ryan designed a robust program, but didn't know how to execute it because it required a lot of manual touchpoints with each new employee. And since they're hiring new staff nearly every week in the warehouse, it could be a lot to juggle.
And then he realized Team Engine could automate the entire process for him!
The onboarding program that Ryan designed included regular touchpoints with both the new employee (via text message) and the new employee's manager (via email). The employee texts reminded them of important things they learned in orientation, but may have since forgotten, while the manager emails provide specific instructions on what to discuss in each monthly one-on-one.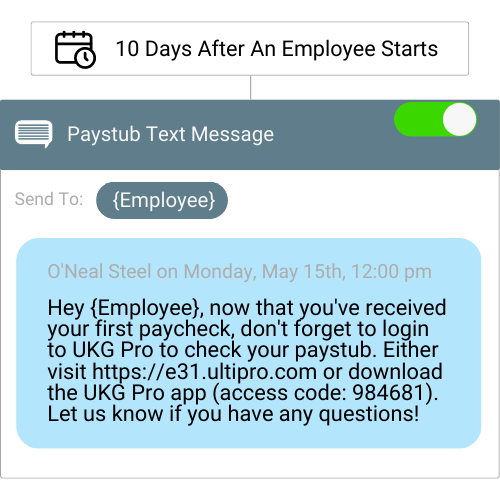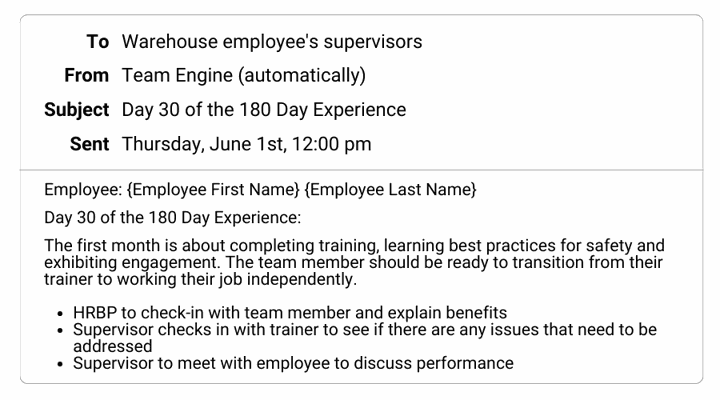 The end result has been increased retention in the warehouse as more employees successfully reach the six-month mark and are fully embedded in the culture and processes at O'Neal Steel. Mindy, the HR Manager, says the onboarding process is crucial because it facilitates consistent touchpoints with leadership, which shows the employee they're valued and invested in.
To see more videos and read more details about O'Neal Steel's onboarding program, read the complete case study.