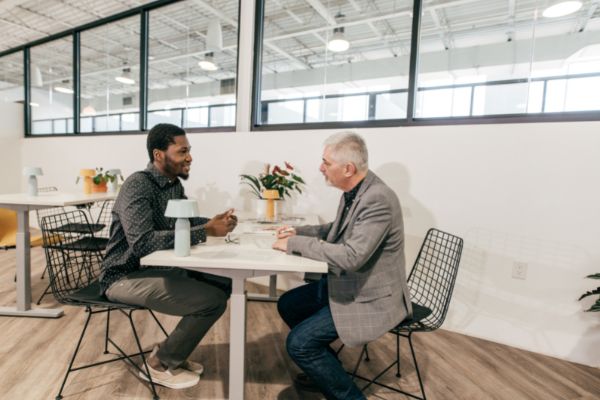 As a coach, trainer, and consultant I've sat in on many interviews while evaluating my client's interviewing skills. Sadly, I've seen one mistake that can be very costly and it's easily avoidable: DON'T OVERSELL THE JOB!
Does this sound familiar?
So Brenda…you seem like you might be great for this role, and I'd like to tell you a bit about the opportunity. Here at XYZ we take incredibly great care of our team as we know that they are the most important members of the XYZ family…without it we have nothing, so we pamper our employees and give them every tool they need to be successful. We like to promote from within, and give everyone the opportunity to rise within the ranks. We put our employees first, and take them into consideration with all of our decision making. We do everything we can to keep our employees happy, and working with us for as long as possible... Sound good?
YEAH! It sounds great, but that may not be the reality of your job. The reality of most blue-collar jobs is that they're exhausting. The nature of labor is that in many instances, it's tough work, it's hard on your body, and it typically doesn't pay as much as other options. Employees are affected by a multitude of factors outside our control (like the economy, weather, turnover, and supply-chain issues) but no matter what, the job needs to get done.
So, how DO you sell a blue-collar job? By being honest. Maybe even "too honest." When I describe a job to a prospective employee, I always let them know how difficult it's going to be, because I don't want to mislead them. When a new person joins your team, they're trusting you and the things you tell them, and they're making a decision that will affect their ability to feed themselves and their family. It's incumbent upon you to tell the truth and not to oversell the job. If you do oversell, you'll wind up with an employee who will eventually learn the truth, resent it, and will not perform at their peak.
One of the teams I manage is at a company that imports and distributes housewares (hampers, mops, brooms, etc.). The salespeople sell to retail stores. I could easily tell prospective reps that, "It's simple…walk into a store, introduce yourself to the owner or manager, and they buy our stuff like crazy." Instead, I tell them the reality:
You're going to walk into 10 new stores every day. You're going to find whoever is responsible for buying and you're going to try to grab some of their valuable time to take a look at our line. They're going to tell you they're busy, and that the products are too expensive for their clientele. They're going to say that they already have plenty of comparable items from our competitors. They'll also tell you that their storeroom is filled, and they have no more room or shelf space for more inventory. And you're going to go out no matter what.
Ninety-eight degrees and humid? Visit ten stores. Torrential downpour? Ten stores. Blizzard and 23 degrees outside? Ten stores. No matter what, you're going to visit ten stores. Because if you do, you'll find enough people who will say yes so that you can earn. But it takes commitment. It takes work. Consistent effort without excuses. How does that sound to you?
This type of brutal honesty helps you to weed out the slackers — the people who have been going from company to company their entire career, never being very successful. This type of employee costs you money. And time. And even if you manage to hire someone who is not a slacker, if you've oversold the job they're going to figure it out pretty quickly, and either be depressed for having been lied to (which gets in the way of effective performance), or they'll leave and find something else to do.
When you find a candidate you want to hire you need to have a real conversation with them about what they really want in their next opportunity. And you need to be honest with yourself (and them) as to whether your opportunity is the right fit. Present the reality of the job requirements, the hours it will take, the compensation, and everything else. When you hire a new person for your team, you're creating a very important relationship. Let's NOT base that relationship on being misled.