Your Job Ads Are BORING And It's Costing You Millions! Learn The Art of Writing Compelling Job Advertisement To Attract
Hell Yes
Employees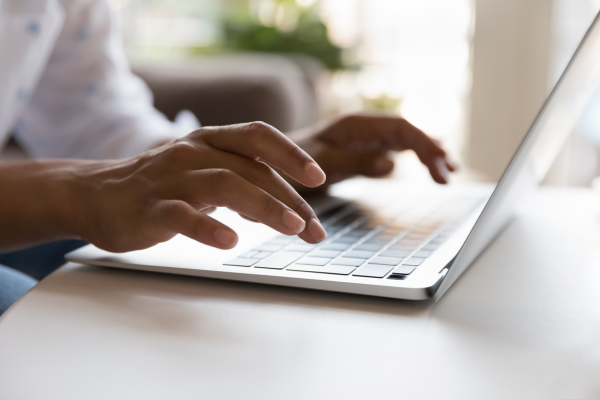 Are you having a hard time attracting high-quality candidates for your open positions? Are your job advertisements falling flat?  Or worse: are they bringing in the wrong type of prospective employees? 
If you're not receiving responses for well-qualified candidates from your job postings, chances are, your job ads are boring. In this article, I'm going to give you a proven copywriting formula that can drastically improve the response rate to your open positions.
If you're like most business owners, there are always a few open positions you're looking to fill on your team roster.  Today, I'm going to share 4 essential elements of the art of writing compelling job advertisements. 
1. Position Your Job Ad as an Opportunity, Not a Demand -- Answering "What's In It For Me?"
Nobody enjoys flipping through boring job ads. And anyone who's hiring knows that job ads are an essential part of finding the right candidate to fill the open position. To set yourself apart from the other job ads, make your job ad sound like opportunities rather than wanted ads. 
Many job advertisements in the landscaping industry tend to read more like a list of demands rather than an exciting opportunity. To attract potential employees, let's apply the inverted pyramid principle I learned in journalism school. This approach starts with the most newsworthy information, which, in marketing, means addressing the "What's in it for me?" aspect right away.
Traditionally, journalists create attention-grabbing headlines to lure readers from their social media feeds into the full article. Similarly, your job ad should engage and intrigue the potential candidate as soon as they start reading. 
After the headline, dive straight into the crucial details and follow with essential information about the open position, including key accountabilities for the position.
However, most landscaping company job ads do the opposite. They start with extensive background details about the company and go on about how long they've been in business, their location history, and various other aspects that may not be that interesting to a potential candidate. You need to engage potential employees with what THEY want to hear first, and then tell them about yourself second. 
To engage your next new hire, start by addressing their needs and pains. Highlight how your company differs from the rest of the job ads they're reading before and after yours.
2. Craft Job Ads That Evoke Emotions
Imagine that your potential candidate is stuck in a dead-end job with no career growth. Paint a picture of how they're feeling now and compare it to how they'll feel when they're an employee at your company. 
A compelling job ad might begin like this: "Are you tired of working at a dead-end landscape company that doesn't value its employees? Advance your career in our family-oriented culture at Johnson Landscapes, where you'll find opportunity for growth, a fun, exciting team that supports each other, and more."
When you use this kind of headline, you're addressing their pain point and highlighting the need for career advancement and a supportive company culture. This immediately provides a glimpse of what candidates can expect - growth and a positive work environment. 
3. Highlight the Perks and Compensation Plan 
Don't forget to showcase the perks and benefits you offer. These elements should be included on your careers page, including benefits, specific salary ranges for each position, and opportunities for advancement. 
Gone are the days when competitive pay was a mere suggestion. Be upfront about the actual income potential and advancement opportunities within your organization. 
Emphasize your mission, vision, and core values and give your candidates an indication of how your company lives out these core values on a regular basis.
4. Set Clear Expectations About Next Steps 
Naturally, your job ad should detail the position's responsibilities and the role candidates will play in your organization. But are you giving your candidates a clear understanding of the steps included in your hiring process? Outline instructions on how to apply and what to expect from the hiring process. 
If you've incorporated these elements into your job ads and are still not receiving the response you expected, it might be time to reevaluate the compensation you're offering. Check similar positions on platforms like Indeed to ensure your salary is competitive. If you find that you're underpaying, consider adjusting your compensation to attract the right candidates.
---
Writing compelling job ads is an essential part of your recruitment process. When you follow these steps, your job ads can attract top talent and significantly impact your company's growth - a win-win.  I hope you found these recruitment tips valuable and will put them into action. 
For a comprehensive guide on implementing a recruiting system that will help you attract more high-quality employee candidates, check out my digital on-demand course, "The Landscapers Ultimate Guide to Recruiting" or watch my Team Engine webinar on-demand, "How to Write Killer Job Ads." 
If you want weekly tips and inspiration for marketing, sales and recruiting for your Green Industry company, be sure to subscribe to our podcast at landscapersguide.com/podcast.