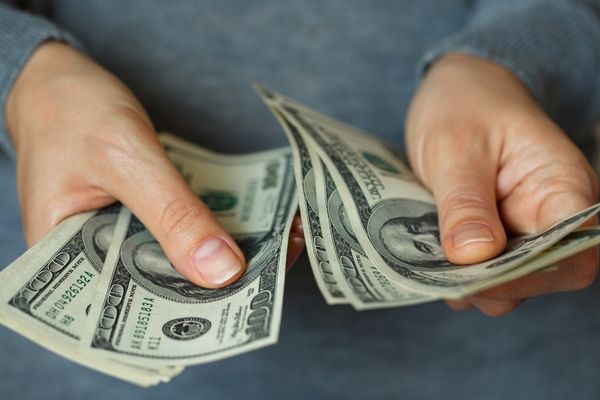 Faced with a labor shortage and highly competitive hiring landscape, many employers are raising wages and leveraging a high hourly pay rate (or salary) in their recruitment messaging. Some companies have seen success with this tactic, but many more have not. 
To get to the root of the issue, we called our partners at various consulting firms to ask what they're seeing in their respective industries and to ask if they can answer today's most common compensation questions, such as:
What should I be paying my workers?
Is the compensation I'm offering competitive?
How do I compete on compensation?
How can I find out what my competitors are paying their employees?
Spoiler alert: It's not just about the money.
Everyone we spoke to acknowledged that you (of course) have to pay well in order to hire top talent, but that's rarely the sole deciding factor for the employee… and often not the most important one, either. 
Here are a few excerpts from our conversations:
The MIT Sloan School did a recent study and concluded that an employee is 10.4 times more likely to leave a company because of culture toxicity than money. Certainly the compensation you offer your employees must fit in the realm of reasonableness for the role and position, but your time is better spent working on corporate culture and getting the owners to work on themselves to become better leaders.
— Greg Hayne, Hayne Coaching Group
While pay rate is important, and the compensation must be competitive and fair, competing here is an expensive and losing battle. There is always another business that will become more desperate and offer a better compensation package. Big corporate players can affordably offer things like retirement savings and tuition, but small firms simply can't compete. Fortunately, pay is NOT a leading indicator of why people choose to work for a specific firm. Instead, focus on what really matters for employee engagement, like training, growth, and development.
— Neal Glatt, Grow The Bench
Start with a compelling vision, strategy, and plan first because people want to be a part of something bigger than themselves. Think about how your staff connects to sports teams or service organizations, and then become the same kind of company that people want to be connected to.
— Cullen Talley, Exit Momentum
But money does matter.
No matter how great your culture and benefits package are, no one is going to work for free. Employers need to be intentional about the compensation structure they design to be sure it's meeting the needs of their employees, but also to be sure it's serving the business well. 
Our partners pointed out some things to consider:
Performance-based incentive compensation can help make sure that employees are engaged and that pay is more a function of contribution to success rather than just longevity in a position. This strategy protects the company from overpaying and taking on a permanent wage increase, and allows the employee to make more money than the company may be able to pay on an hourly basis. Bottom line - if employees are engaged in taking an active role in the company's success, everyone wins.
— Steve Steele, Bruce Wilson & Company
Research the market and see what additional incentives are being offered in the market. Base salaries alone are not as attractive as opportunities with additional incentives tied to performance such as bonuses, commissions, stock options, training incentives, educational support, or benefits. Always look at the total compensation package versus just the base salaries.
— Tito Caceres, Bloom Partners Talent Solutions
Have a competitive compensation strategy you are comfortable with, then follow it. Without a strategy, you run the risk of making compensation decisions that are inconsistent and without merit. This leads to perceived unfairness which leads to employee disengagement.
Similarly, do not over-react when a rogue employer, desperate for employees, disrupts local compensation levels by paying employees significantly more than their competition. The solution is not to raise your own wages, but instead to have created a positive work environment that nobody wants to leave. 
— Randy Goruk, Leaders Edge 360
Market research is essential.
Employers should evaluate their pay rates on a regular basis to be sure they're keeping up with industry standards while also accounting for local and regional differences. This type of benchmarking takes time and effort. Fortunately, there are resources to help:
Check ADP statistics, and be aware of what the market-based wage is for that position, so you have a barometer of what to pay. You should also know how much you can afford for that particular position, which can be tied to industry benchmarks as well. 
— Carla Policastro, Cycle CPA
Use market research tools like PayScale, and belong to industry organizations where you can have these conversations with peers.
— Linda Ratner, Ratner Consulting
Research your local market on job boards to see what your competitors are marketing as compensation for similar positions. Then, consider adding and/or marketing bonus structures or additional incentives that are tied to performance. Lastly, publish what the potential TOTAL compensation would look like (instead of just a base salary) to attract top talent.
— Tito Caceres, Bloom Partners Talent Solutions
You can access resources from state and local government, as well as chambers in your area.
— Cullen Talley, Exit Momentum
Be data-driven with your compensation practices, both for incoming candidates and for your existing employees. Third-party compensation platforms provide ample insight into today's competitive market rates for workers. We use a platform called LaborIQ by ThinkWhy. It provides terrific granularity via six different input fields, including by company size and revenue, and by industry sector.
— Alex Chausovsky, Miller Resource Group
A few typical resources for establishing competitive wages are industry reports generated by associations, independent surveys, new employees, exit interviews, and job postings. Most national employers recognize regional differences in compensation exist and should be considered in their compensation strategy. 
— Randy Goruk, Leaders Edge 360
Reputable industry survey providers, like FMI, collect pay data annually from hundreds of companies, validate the data, and report job-specific aggregate data to assist companies in determining competitive wages. Historically, companies have, in part, been able to rely upon anecdotal data collected every time an employee is hired or brings in a competing job offer. However, with multiple states and municipalities passing pay transparency laws, asking a prospective employee about their personal pay history is frequently illegal, and other laws require disclosure of pay ranges. Now, more than ever, companies must have pay programs calibrated to market levels to compete for talent and ensure compliance.
— Amber Duncan, FMI
---
At the end of the day, employers need to make sure they're offering—at a minimum—as much as similar companies in their local market are offering. But that alone is not enough. They must also offer a total compensation package that addresses their workforce's wants and needs, while also cultivating a thriving culture and that's enjoyable to work in.
Download our guide that's full of pro-tips and inspiration for building a workplace that has the potential to attract the best talent on the market.