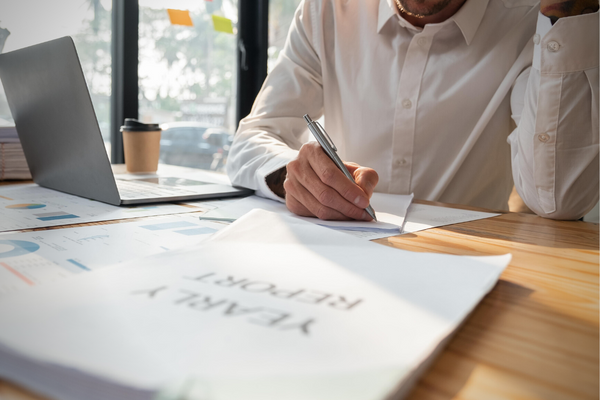 It's hard to step away from the ongoing, day-to-day challenges of running a business.
On top of that, developing a strategic plan to guide you through the next 12 months is a daunting task. (Where do you even begin?!)
Because of these challenges, many business owners just never get around to writing that plan, year after year. They stay heads-down managing the business without ever pausing to look ahead and set some goals. 
And they do OK, so they don't worry about it too much...
But are you really running a business just to do OK? What if you could be doing amazing? What if you could be doing 2X or 3X or 5X more business than you ever thought possible?
Ed and Bill, our webinar hosts, say it is possible—and it's just one of the many benefits of working from a plan you set & evaluate each year.
---
In the webinar recording, Ed Laflamme and Bill Arman from The Harvest Group cover these six essential components of a strategic plan:
Vision, mission & core values clearly spelled out

Marketing and sales strategies

People plan

Financial budgets

Customer relations and management practices

SWAT analysis (to consider your competitors)
Ready to have your most successful year yet? Watch now to learn how to prepare for planning, the fundamental elements of any good strategic plan, and how to put it all together. We'll even give you an outline to work from in your planning sessions!
Register below to learn Bill & Ed's proven approach to developing a strategic plan... and how to stick to it!