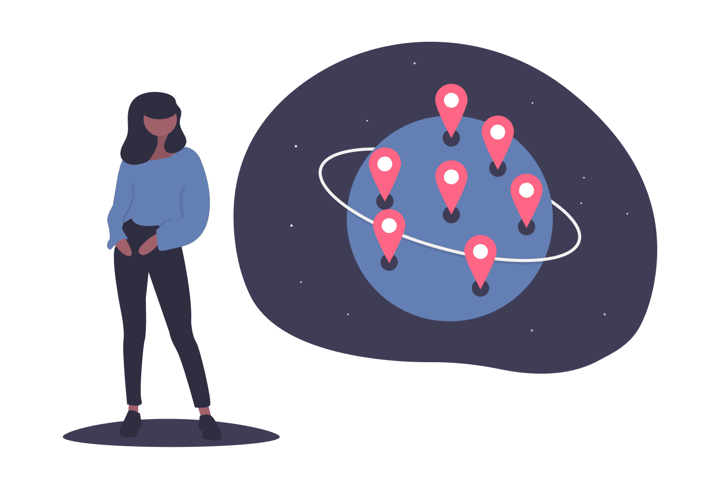 Companies see the importance of translating for marketing, sales, and customer service but often overlook translation when it comes to internal communication. Communicating with employees—and making sure they understand your message—is essential. Lack of communication has become the #1 reason that people quit. Deskless employees are out in the field, in a factory, doing construction, and certainly not sitting behind a desk reading emails all day. 
If you have an important message regarding their job, it better get across. You don't want your employees ending up at the wrong site or showing up for the wrong shift, costing your company thousands of dollars on delayed projects. In 2019, there were 28.4 million foreign-born persons in the U.S. labor force, comprising 17.4% of the total. 
Foreign-born workers continued to be more likely than native-born workers to be employed in
service occupations: 22.5% compared with 16%

natural resources, construction, and maintenance occupations: 13.4% compared with 8.2%

production, transportation, and material moving occupations: 14.7% compared with 11.2% 
There are many benefits to having a diverse workforce. A study done by the Harvard Business Review showed that diversity improves financial performance: "Thriving in a highly uncertain competitive environment requires creative thinking in those areas, and the diverse collaborators were better equipped to deliver it." You want to be translating your messages to your employees in the language they know best, so they can help collaborate and deliver your business the best results.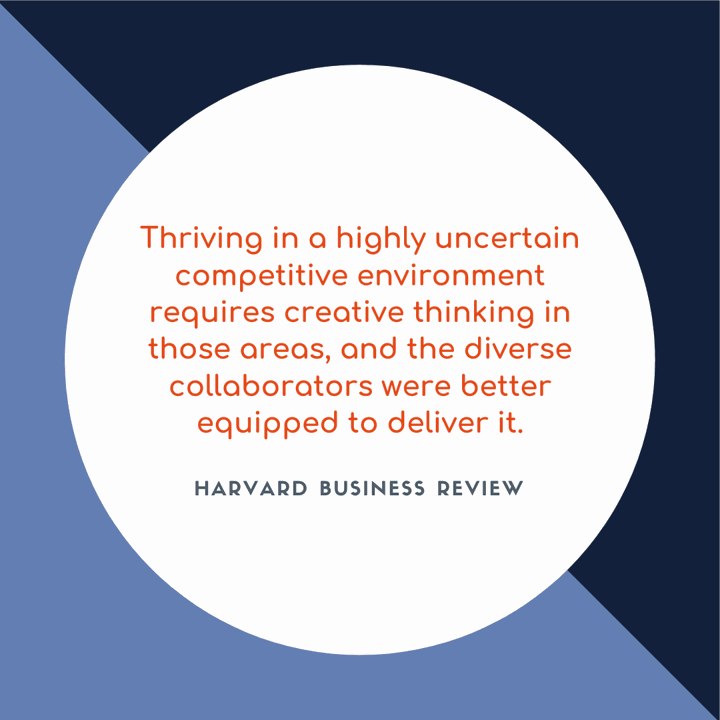 Ask Employees About Their Language Preference
We live in a globalized world where employees speak many different languages. It's not uncommon to work with someone whose first language isn't English, yet we continue to send messages in English. If language isn't universal, our communication shouldn't be either. Give your employees an option to voice their language preference. If it's easier for someone to speak in Spanish, it's best to send them messages in Spanish, that way you can guarantee nothing gets lost in translation. According to HRD, the HR Director, "effectively supercharging internal communications by delivering more impactful and valuable messages will serve to strengthen the relationship between an organization and its workforce." If you're communicating with your employees, they're more likely to help your business. 
How To Get Started
Send out a survey to all of your current employees and see if anyone would prefer to communicate in a different language. If they do, it's time to start translating your messages. For new employees, it's a good idea to collect their language preferences during the onboarding process.
After you figured out your employees' preferred languages, you can create an organized sheet for yourself, set employee preferred language in SAP, or put all the languages your company supports in ADP. Continually checking your sheet or figuring out which employee speaks which language on SAP/ADP is your responsibility. That is why Team Engine allows you to enter your employee's language preferences for each employee, and we will remind you when someone wants a message in another language. You don't have to keep track. 
No one expects you to speak every language. When you want to send someone a message in another language, there are plenty of free translation services like SpanishDict for English-Spanish translation and Google Translate for practically every language. If you're willing to pay a bit, iTranslate hooks up to your phone keyboard and translate your texts as you type them out. 
Online translators aren't always perfect, but getting 80% of the message across is better than 0%. If you are worried about online translators getting the message wrong and are interested in learning another language yourself, it's effortless to do nowadays. There are hundreds of apps like DuoLingo, NewsInSlow, and Rosetta Stone. And most public libraries have lots of print programs to choose from as well. If you just need a quick lesson, YouTube has a video for just about every subject (including a few quite popular ones from when our very own head of marketing was a Spanish teacher!).
Don't Let Critical Information Go Unnoticed 
When it comes to blue-collar work, most information shared is critical. One of our customers, Ken from Santa Maria Area Transit, told us, "With my teams out in the community every day, it's critical that they feel their feedback is heard, we can adjust quickly, and get new policies out to everyone at once. This ensures everyone can focus on providing great service to our customers." Everyone should understand new work policies that concern safety, feedback, and more.
When you need to get a message across to someone, it usually means there has been a shift change, a location change, a project change, or something else. When getting these messages across, there is no room for error; you can't have a construction worker show up to the wrong site. If an employee's English is minimal, sending a text message in another language is a great idea. It's easy and benefits everyone. 
Translating employee messages is not only beneficial for communication but also makes all of your employees feel welcome. At Team Engine, our goal is to help you build better teams. That is why we offer multi-language message support and employee surveys to collect any information that you need. To learn more about how Team Engine can help your multilingual team, head over to our website and schedule a video conference with one of our software specialists.