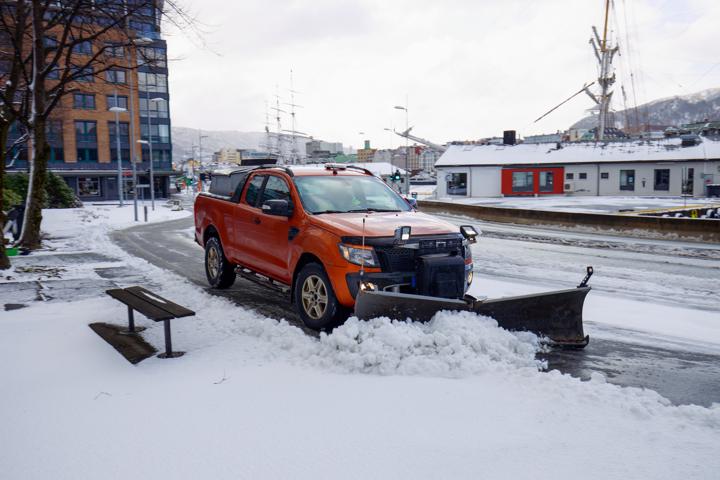 A lot of blue-collar and skilled trades work is seasonal or temporary, but that doesn't mean it's any easier to find, train and retain those workers than it is for permanent employees.
That's why the best approach to employing seasonal staff is the same as it is for permanent staff: take care of the ones you already have, so you don't have to use your resources to find new ones!
So, if you want your seasonal employees to come back when you're ready for them, it really boils down to making sure they know how much you appreciate them, and keeping in touch with them like you do with full time employees. Keep reading for some specific ways you can achieve those goals. 
Show Appreciation In-Season
Make a good impression on them while they're actively employed and showing up regularly in the workplace. Wow them during onboarding, give them opportunities to make friends in the workplace, go out of your way to do nice things, and make sure you schedule exit interviews before they complete their season with you.
Go beyond standard onboarding procedures.
Seasonal employees are often less invested in the company because they feel less invested in by the company itself due to the temporary nature of the job. Instead of giving them an abbreviated onboarding because they'll only be with you for a few months, give them the same experience that permanent employees get, even for returning seasonal employees. 
If your onboarding process is too long or intense, consider breaking it out into smaller pieces over time (e.g. one hour each day for five days) or scheduling it to take place before the seasonal employees are needed on the job. 
Pair new seasonal employees with senior staff to provide mentorship, guidance, and a dedicated source to answer all their questions. Make sure their manager checks in with them often and gives them the chance to ask questions frequently.
By ushering seasonal employees into a healthy culture of psychological safety where they feel empowered to ask questions, they'll remember their experience at your company as a positive one they'd be thrilled to return to in the future.
Encourage friendships at work.
According to an article from Harvard Business Review, making friends at work during sponsored lunches or team building events leads to higher job satisfaction and production. One reason for this is that having friends in the company makes it easier to ask for help without fearing you'll be judged as a poor performer. For seasonal employees who have a lot to prove in a short amount of time, this is especially important. 
If you create opportunities for seasonal employees to connect with both temporary and permanent staff, not only will it make them want to return to work there again in the future, it will make them want to share the wealth with their family and friends. This can lead to more employee referrals (especially when monetary incentives are included), which we consider to be one of the most underrated sources of high quality job applicants. 
Do nice things you don't have to do.
Any token of appreciation will go a long way when it comes to letting seasonal employees know they are valued and appreciated. Gestures like a verbal thank you, a catered lunch, a cash bonus, or extra PTO will all help anchor the employee's experience to a positive sentiment and make them want to return. 
Conduct exit interviews with seasonal staff.
Exit interviews should always be a part of your offboarding process, but it's particularly important when you'd like for the exiting employee to return in the future. In the interview, your goal should be to find out:
What they liked about the job

What they didn't like about the job

What incentives would get them to return

What (if anything) is preventing them from returning in the future
This process is helpful on multiple fronts. It will uncover workplace or management issues you might not have known about and need to address. It will confirm the things you are doing right, which you can then leverage in job postings and advertisements. You will also leave the exit interview with a better idea of how likely the employee is to return in the future. 
At the end of the exit interview, if they're interested in returning and you'd like to have them back, consider making an offer on the spot and signing contracts in advance. You might even offer a one-time resign bonus as further incentive. This gives peace of mind to both parties and solidifies their commitment to each other. 
Show Appreciation Out Of Season, Too
This is where you really have a chance to shine simply by keeping seasonal employees in the loop and staying in regular contact with them. Let them know you consider them an actual employee of the company—not merely seasonal help—and they'll be more likely to hold space for you in their future schedule considerations.
Keep in touch.
Your best bet for getting a seasonal employee to come back is to communicate with them regularly throughout the year as if they were a full time employee. Examples include:
Sending them a card or text message on their birthday. 

Making sure they get copies of the company newsletter so they can stay up to date on internal happenings and development.

Inviting them to company events like holiday parties and cookouts. 
While these may seem small and insignificant, they send a very important message to the employee that they matter to the organization and have a place in it year round, even if they're only physically present for part of it.
Offer positions to last year's workers first (with a pay raise).
If you keep in touch with your seasonal employees throughout the year, it's going to be a lot easier to reach them when you're ready to hire. You can again demonstrate their value to the organization by offering them open positions first, before returning to the market to hire externally. And if you really want them back like you say you do, make sure the offer comes with a pay increase over the previous position they held. 
---
In conclusion: treat them well when they're actively working for you, stay in regular contact with them when they're not, and always strive to create a positive working environment. If you do all these things and still have trouble filling your seasonal positions, we have some additional tips for seasonal hiring on the Team Engine blog.