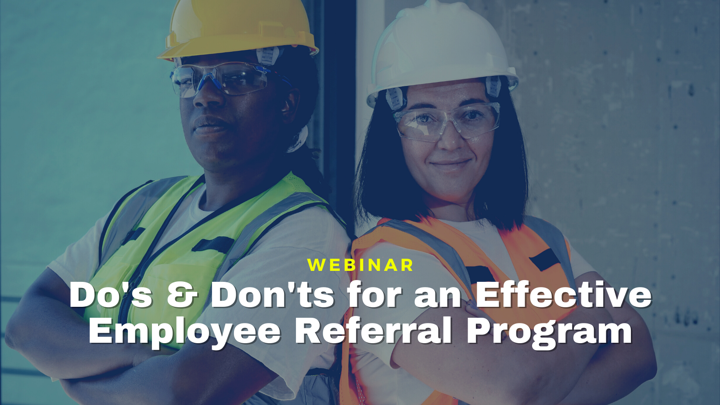 Statistically speaking, referrals are best for hiring new talent in a tight labor market. They're 55% faster to hire, as compared to employees sourced through career sites. Referral are also less expensive to source and can save companies $3,000 or more per hire. Not only do they cost less to find, they stay longer once you hire them. On average, 45% of employee referrals stay longer than four years, while only 25% of employees from job boards stay longer than two year.
In short, hiring the wrong person for the job can cost you thousands and lead to quick turnover, while employee referrals cost very little and stay longer than candidates from other sources.
BUT—not all referral programs are created equal! To successfully recruit new employees through your existing employees, you need a formal system with clear expectations and a team that's motivated to make those referrals for you. 
In our upcoming instructional webinar with Desiree Grosman of Female Home Service Pros, she'll share the four elements of a successful referral program and show you how to:
define who you're looking for

discover incentives that motivate employees to refer

determine what will inspire new people to work for you

develop a simple system for referrals to apply

promote your system consistently
As a thank-you for attending, all attendees will also receive Desiree's list of 73 Ways to Find New Employees as a thank-you for attending!
---
WHAT: The Do's and Don't for an Effective Employee Referral Program
WHEN: Thursday November 4, 10 AM PT / 1 PM ET