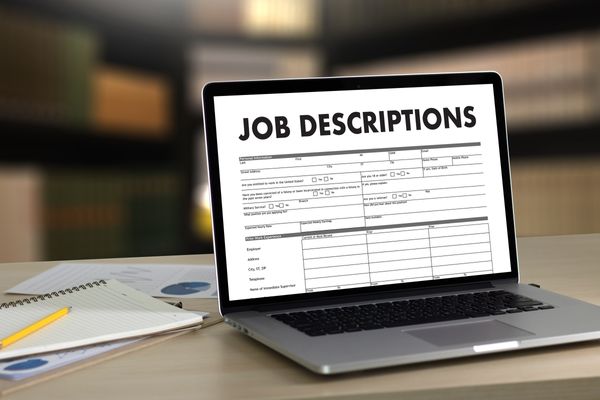 In a recent webinar on fixing the labor problem, Jack Jostes took us through his framework of what works when it comes to hiring. This framework is based on his experience working with dozens of landscaping clients all over the country to develop their employer brand and build a robust careers page. In doing that work, Jack gained a really solid understanding of the reasons why landscaping employees quit their jobs. 
Below, we'll cover the three crucial elements that Jack says your job ads need if you want to attract and hire the right people for your company.
1. Employer Branding
During the webinar, Jack talked about how people want to be treated with respect and dignity at work. "They want to belong somewhere and not just be used for their labor," he said. 
One of the most common ways that candidates evaluate this aspect of an employer is to research them online by reading Glassdoor reviews, as well as by googling the company and the owner. This is why actively managing your employer brand is so important - because you can talk about yourself all day, but the real power is in social proof from peers, as well as in media coverage of your company and the values it represents. Said differently, it's about having an engaging company culture. Jack elaborates in the video below:
Employer branding will look different for every organization, but here are a few jumping off points:
Periodically (e.g. quarterly) ask your employees to submit reviews on Glassdoor

Participate in community service events, such as volunteering at a nonprofit or holding a canned food drive 

Encourage company leadership to participate in networking events, speak at industry conferences and podcasts, and maintain public social media profiles

Maintain an active corporate social media presence

Work with local schools and colleges to train and mentor students for placement in your industry
2. Answer the question, "What's in it for me?"
According to Jack, most landscaping recruiting advertisements sound like wanted ads, rather than opportunities. He says job ads shouldn't be all about the employer and what they need.
"People wanna know details about the work. They wanna know about the culture. You need to really tap into the emotions of your potential employees."
How do you do that? By answering the question, "What's in it for me?" in your recruiting and marketing for open roles. 
The best way to answer the question is to start brainstorming a list of all the perks, benefits, and reasons that employees like working at your company. Here are some examples to get you started:
Competitive hourly pay, starting at $XX.XX/hour, paid [weekly, bi-weekly]

Benefits package including health, dental and vision insurance; 401k with a company match; paid time off; holiday pay

$XXX sign-on bonus, $XXX dependability bonus, $XXX production bonus, etc.

Industry-leading safety programs

Company sponsored social events

Company provided safety gear

Optimal and professional equipment

Cell phone reimbursement

Training and career development opportunities for employees who demonstrate a strong work ethic, think creatively, and manage time and projects efficiently and safely
3. Pay Transparency & Expectations
Using the phrase "competitive pay" is no longer acceptable. It doesn't mean anything and certainly doesn't entice anyone to want to apply. If you want more people to apply to your jobs, include transparent wage or salary information. If the pay depends on experience, list a range.
But the transparency shouldn't stop there. Will the position require long hours? Working in all weather conditions? Are workers expected to work overtime frequently? Will they be on their feet all day? Although these are not glamorous truths about the job, they set clear expectations about the hard physical nature of the work that could be major deal breakers for some people.
In the video below, Jack explains how one client got really creative with this notion of transparency in a job application by appealing to pains and problems that people might have with their current jobs.
In the second half of the webinar, Jack takes a deep-dive into the importance of having a robust careers page on your website and what the heck to put on it. Register here to watch the video on-demand.
---