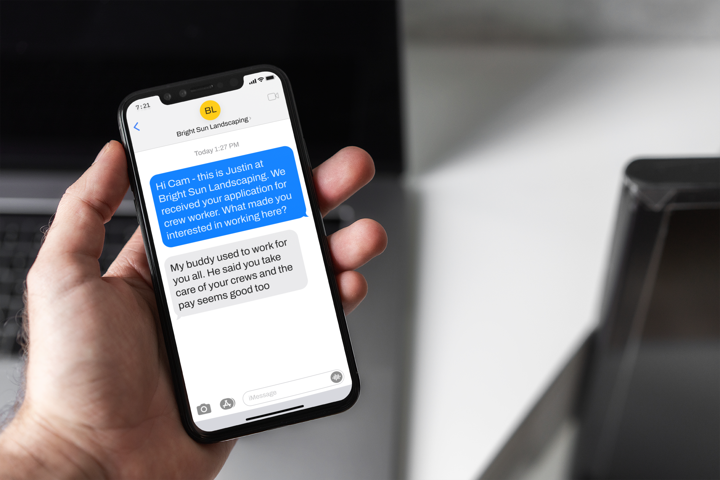 When a process works well, it's easy to get complacent. Things are running smoothly and you're getting the desired results, so why fix it if it's not broken?
The problem with this mentality is that it doesn't account for the external environment, which is constantly changing. Your process does not exist within a vacuum, and therefore must be flexible enough to change over time.
Many employers are finally coming around to this realization, as their decades-old approach to hiring is no longer getting the desired results in the tight labor market we face today. In a recent webinar, Neal Glatt shared three practical ways to make small changes to your hiring process that can have a big impact on your ability to beat your competition to the best talent on the market.
1. Make it easy to apply
Job-seekers have a lot of choices right now. If they hit a snag in your application process—like a 3-page form asking for their entire work and education history—it's no skin off their back to close it and move on to the next one. It's up to you to decide where and how to make your application process easier, but some popular adjustments include:
Removing the requirement to upload a resume

in order to submit the application

Only requiring basic information

such as name, contact information, address, and relevant experience to apply

Removing unnecessary screening parameters

, such as a certain number of years experience or to pass a clean background check or drug test

Using mobile-friendly digital forms

that can be completed from a phone

Advertising with text-to-apply numbers and QR codes

(instead of long web URLs) on company trucks, yard signs, business cards and hiring posters
2. Respond quickly via text message
Because job-seekers have options and are applying to many jobs at once, being the first employer to get back to them is one very effective way of differentiating from your competitors. 
In the webinar, Neal said that text messaging as the first line of communication with applicants is the best approach because you can pre-schedule those texts to send within an hour of the application being submitted, all but guaranteeing you'll be first to reply to the applicant. Watch the video above to hear more from Neal on the power of text message for applicant communication.
(And if you have concerns about the texts being too robotic, we asked a bunch of experts and they all agree that it's entirely possible to keep a personal touch while gaining efficiencies with automation.)
3. Communicate constantly 
Once you have the applicant's attention by being first to contact them, it's crucial to keep them engaged. Otherwise, it won't take much (an extra dollar on the hour; marginally better benefits) for another employer to catch their eye. 
Neal suggests creating a series of small steps or milestones in your hiring process so their progress through the hiring pipeline can be more tangible and engaging. Communicating those milestones early in the process sets expectations for applicants, and gives you lots of opportunity to check in often with updates.
---
At the end of the day, this boils down to an exercise in empathy—thinking about the unique challenges faced by the communities you'd like to hire from and how you can adjust your process to lower those barriers for them. 
Keep watching more highlights from the webinar below, or get access to the whole presentation here.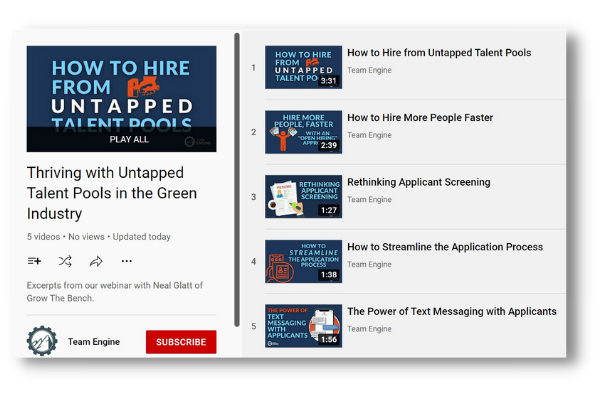 ---