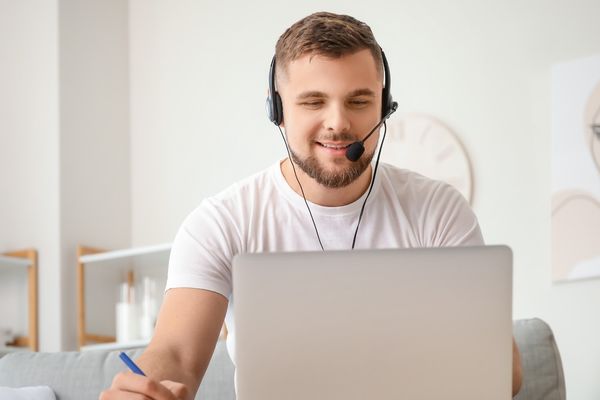 Employers are beginning to tap the brakes on hiring, but we're still operating in a candidate's job market. That means workers have choices—and therefore leverage—when it comes to deciding where to work.
Staying competitive with wages and benchmarking your pay rates against competitors is one component of the discussion, but today's candidates are evaluating the total rewards package that a company offers when deciding whether or not to take the job.
One hotly debated element of a total rewards strategy is workplace flexibility—which many received during the pandemic and now recognize as something they value. While white-collar industries typically achieve this with some variation of a work-from-home policy, it's not that easy for blue-collar industries where the employee's physical presence at the worksite is often essential to performing the job.
We called on our partners to ask for their thoughts on how to achieve workplace flexibility in blue-collar industries without sacrificing quality or missing deadlines. Keep reading to hear what they had to say, but also make sure you go straight to the source, as Exit Momentum's Cullen Talley reminded us:
"Take the time to put together a survey and ask the employees what they value as far as flexibility. Too often owners and managers make a lot of assumptions and they are wrong because their role isn't a blue-collar one, and it hasn't been for many years, if ever for some. That creates major blind spots."
Hybrid Work Environments
There are undoubtedly roles in companies that benefit from people being in the office where they have easy access to others. But virtually all these roles do not require that to be 40 hours a week. Allowing people to work from home is no longer a wild option, thanks to the pandemic. It is a viable solution that works and many contractors have discovered that productivity actually increased. When I hear the reasons for wanting to pull people back into the office full time, they generally are reasons grounded in lack of trust, shaky leadership and lack of employer flexibility.
— Greg Hayne, Hayne Coaching Group
As Desiree Grosman previously noted on our blog, "This isn't just a great option for roles like customer service or administrative positions. Many construction, plumbing, and other field service companies are using technology to dispatch workers from home, eliminating the need for a central office altogether. Allowing deskless employees to dispatch from home also cuts down on commute times and gives them more control over their schedule."
Flexible Shift Start Times
With enough personnel, some can start later than others, some can work 10 hour days, some can work different days (i.e. take Wednesday off and work Saturday).
— Ruth King, The Profitability Master
Consider changing the hours of shifts to better accommodate the needs of workers. Would a 9 a.m. start time allow employees to help get children to school or day care and be less stressed instead of a 7 a.m. start time? It's a simple change that can have a massive impact.
— Neal Glatt, Grow The Bench
Team Engine blog contributor Desiree Grosman outlined six different types of flexible work arrangements in this article on employee benefits that cost you nothing:
compressed work week:

working longer hours for fewer days

flex time:

employee chooses when to start and end their work day, as long as they meet a minimum number of hours each week

job sharing:

2 part-time employees share the responsibilities of 1 full-time position

part-time:

reduced hours

shift work:

non-standard hours, often in 4 or 8 hour shifts

split shift:

a shift that is split in 2, with a longer period of time in between
→ Keep Exploring: Workplace Flexibility In Manufacturing & Distribution: The Fractionalized Employee
Excused Absences As Needed
Most of the roofing workforce is hourly and works directly on project site locations, making flexibility a bit more challenging than in an office environment. But there are things you can do to be flexible that will significantly impact your team, such as a few hours off to attend a child's school event, leaving early for appointments, time off for special occasions, and other family events. 
— John Kenney, Cotney Consulting Group
Reactive Work Week
I think a

reactive work week solution

is something everyone should be looking at utilizing. Facilities Management can be a demanding world and seeking to help employees get time back can allow a firm to standout as a leader in flexibility. 
— Levi Jett, ASM, Jett Facility Consultants
---
These are just a few ideas to get the ball rolling, but the most important thing you can do—as Cullen Talley pointed out—is ask your staff. Whether you send them a survey or bring it up at a review, it's important to be sure the benefits you're offering are truly beneficial to your employees, and only they know the answer to that question.