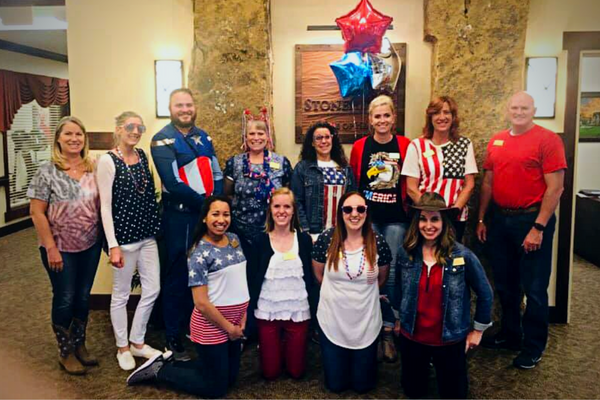 In the world of healthcare, where the demand for qualified Certified Nursing Assistants (CNAs) never ceases, Kerri, the staffing coordinator at Stonehenge of American Fork, Utah) faced an uphill battle. The physically demanding nature of the job, combined with the crazy schedule, led to high turnover in the CNA position. As if that weren't enough, Kerri also juggled multiple other responsibilities, including CNA schedule management and assisting with patient care and education.
However, the real challenge lay in the hiring and onboarding processes. Finding qualified candidates and ensuring timely completion of licensing requirements proved to be an ordeal.
Hiring Solution
Kerri's hiring dilemma was twofold: sorting through a mountain of applications and establishing effective communication with candidates. Team Engine automated the most time-consuming aspects, including resume reviews to prioritize qualified applicants, pre-screening communications to confirm qualifications and interest, and interview scheduling and reminders.
Kerri emphasized the significance of automated communication, saying, "Once we say we're interested in someone, Team Engine starts to take over communication. We don't even really have to think about it." This approach not only saved time but also helped identify truly interested candidates.
Onboarding Solution
The onboarding process involved timely reminders to employees about license filings with the Utah Nursing Assistant Registry. Team Engine's automated message tools sent text messages and emails at crucial milestones, tailored to specific employee segments. For example, notifications were set up for both employees and supervisors after 60 days of employment and again at the 120-day deadline.
Moreover, Team Engine's platform was also leveraged for organization-wide communication, including feedback surveys, annual evaluations, work anniversaries, and reminders to supervisors. This ensured engagement across the board, not just for CNAs.

The Impact
Team Engine's communication automation had a profound impact on Stonehenge's operations. Kerri was able to redirect her focus to other pressing priorities, such as accommodating scheduling requests and assisting CNAs on the floor. Timely license filings reduced new employee turnover, making her job significantly more manageable.
Kerri praised the automation, stating, "I love the automated part of the application process where it just communicates with applicants for me so I don't have to remember."
Kacie, the administrator at Stonehenge, appreciated the platform's ability to disseminate important messages to the entire staff efficiently. She gained high-level visibility into hiring activities across all departments, ensuring that she always knew what was happening without constant updates.
In the end, Team Engine's communication automation platform transformed Stonehenge's hiring and onboarding processes. It lightened Kerri's workload, improved employee engagement, and provided Kacie with the oversight she needed. In the high-pressure world of healthcare, these changes proved to be a game-changer, allowing Stonehenge to focus on providing the best care possible.
Watch more videos + read the full case study here.