As National Construction Appreciation Week comes to a close, we wanted to highlight Ritsema Associates (full disclosure: a Team Engine client) for their contributions to the construction industry's job market.
Ritsema Associates has served Western Michigan for over 60 years as a leader in drywall, flooring and fireproofing, as well as acoustical wall and ceiling treatments. What started as a humble lathing and plastering company with one location in Grand Rapids, MI has since grown to include four separate offices and over 100 employees.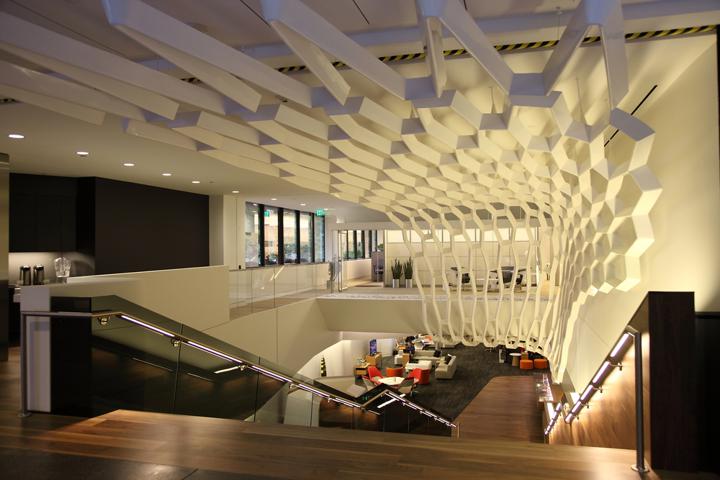 Pictured above from the Ritsema Associates portfolio: Steelcase Work Cafe
Hiring for Growth
One of Ritsema's core values is a deep commitment to building long-lasting relationships with clients. They accomplish this through a relentless focus on the quality and credibility of their work, as well as dedication to the satisfaction and well-being of their employees. For these reasons, they don't have turnover issues. Employees who join their company do so because they see a perfect culture fit and plan to stay for a long time.
But Ritsema is growing and aggressively hiring. Despite the challenges associated with bringing people onboard during a global health crisis, Ritsema's HR Director Susie Olivarez was still able to add 21 new employees in 2020 during the onset of Covid-19. Then, at the beginning of 2021, she was given a goal to double the previous year's hiring efforts—a tall marching order, considering the pandemic was not (and is not) over.
Streamlining Processes
Susie was doing all the right things—keeping their careers page updated, advertising jobs on social media, promoting job postings on Facebook and Indeed—but she still wasn't getting the quality applicants she needed.
Before becoming a Team Engine customer in May, Susie had hired only 12 people for the year, averaging around 4 people a month. She still had to find 30 qualified new hires to meet her goal of 42 for the year.
But then, from May to August (with the help of Team Engine's hiring automation software) Susie hired an additional 40+ employees, surpassing her annual goal four months early and bringing her monthly hiring average up to 10. 
She says they couldn't have done it without the efficiencies they gained from using Team Engine. One of her biggest time-savers was the intelligent hiring assistant that filtered out applicants who might not be a good fit based on their geographic location, job history, missing certifications and other criteria she specified. When it was time to review new resumes and extend interview invitations, she was always delighted to sit down to a stack of highly qualified candidates.
Simplifying Employee Referrals
Ritsema Associates already had a lucrative employee referral program in place that was yielding great results. While the program itself was enticing, it was difficult to execute. 
Now, with just the click of a button inside the Team Engine software, Susie can periodically remind her employees that she is looking for referrals. Since employees receive that request via text, it's fast and easy for them to submit their referral's contact information right away. All of those submissions are then automatically stored and tracked in the Team Engine software, making it a breeze for Susie to initiate contact with referrals via text message.
"Because of the awesome text messaging service and the templates with suggested text, it's fast and convenient for us to remind employees about the program," Susie exclaimed. "It's so easy for the employees, too; they receive the text reminder and plug in the contact info, then the Team Engine software automations do all the communication with the referral. It's a no-brainer."
Not only are they getting more applicants, they're getting better culture fits, which Susie says is also boosting morale and employees' sense of belonging. 
"People want to refer people who are like them and have the same type of work ethic. And then we see them staying longer, building that bond together."
[Hard] Hats Off to Ritsema Associates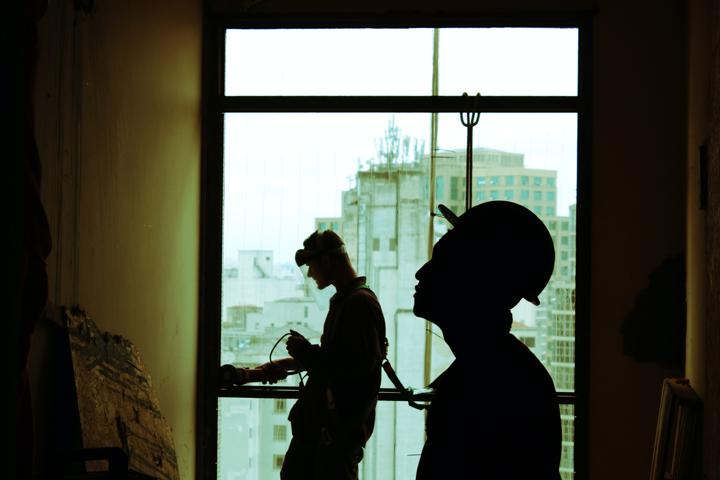 Stories like this make us proud to be one small part of the incredible contributions our clients make in their respective industries. As National Construction Appreciation Week comes to a close, we simply want to acknowledge Ritsema Associates' impressive growth and the resulting creation of new jobs in the construction industry...and all the hard-working people who fill them!
---
→ Read our case study on Ristema to learn how they increased their monthly hiring by 60% with Team Engine!