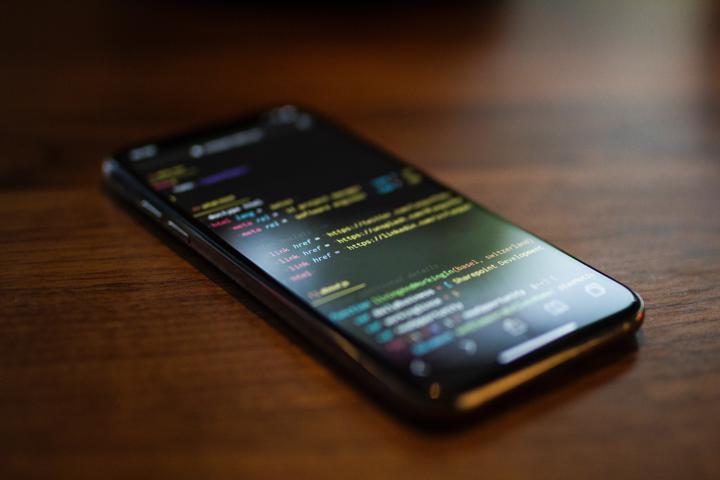 The internet brought much of the white collar workforce an incredible level of connectivity between job seekers and employers, but has unfortunately left the majority of the US workforce behind. Most blue collar workers are not sitting in front of a computer all day, refreshing their email inbox; they are keeping their hands busy doing the hard work that is keeping America's economy running.
As a startup focused on supporting businesses involved in blue collar work, Team Engine has identified three areas of the hiring process that you can revamp to prepare your business for the future.
1. Applicant Sourcing: Invest in Digital Ads
The days of wanted ads in the local newspaper are long in the past, and now, online jobs are facing structural problems as well. Instead of only facing a small applicant pool, employers can also end up dealing with a torrent of applications from hundreds of candidates, of whom only a few may be qualified. Finding the balance of getting the right people, while also avoiding the tedium of sifting through an endless pile of resumes can be difficult.
Over 69% of adults in the US use facebook, making it one of the most accessible and easy methods to reach great employees that aren't actively looking for jobs. The audience you hope to reach as an employer may be on job boards, but they're guaranteed to be accessible by targeted, digital ads. Facebook advertising provides a unique opportunity to share your open positions with people that may not be actively looking for a new role, but would be willing to change positions if a better opportunity, your opportunity, arose.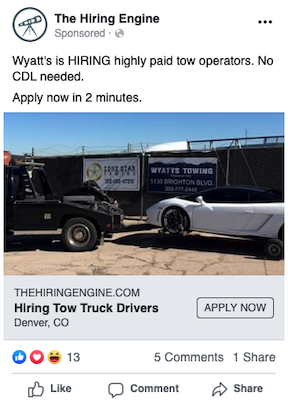 With Facebook, you can target the audience you are looking for based on a number of metrics, including location and "lookalike" audiences, which uses a profile you create to define the people it will show the ad to. Looking for drivers that have their class A License? You can do that once you've collected enough data. If you want to learn more about how digital ads can help you, and how to get started, read our guide to Facebook advertising.
2. Candidate Communication: Try Out Texting
The ubiquity of phones make them an incredibly effective way to reach out to applicants. According to Pew, almost 100% of people under 50 have a cell phone. Couple that with the fact that 90% of texts are read within 3 seconds of delivery, and you have an unbeatable way to contact applicants fast. When it comes to texting, there are a lot of great ways to capitalize on its effectiveness:
Use texting for initial outreach and quick screening questions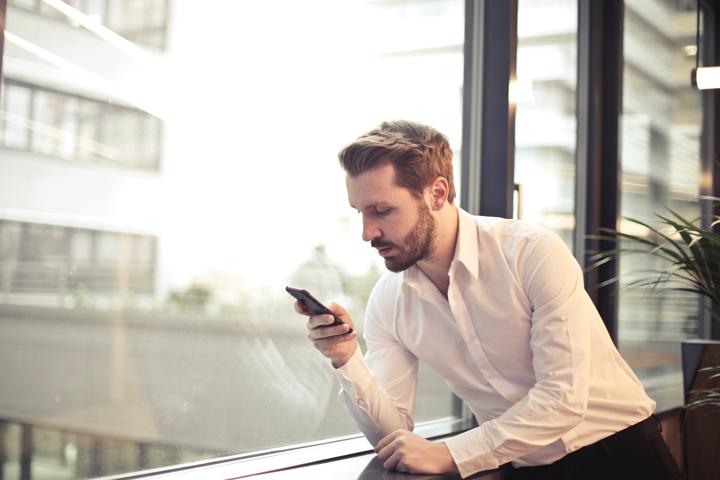 Great for scheduling interviews and sending reminders. If you are losing candidates during the hiring process, it could be due to a lack of communication on both your end and on the part of the job seeker. Sending reminders about interviews or updates on the candidate's status can help keep applicants engaged.
Overall, there are four golden rules to using texting for hiring:
Make sure to keep your messages short.
Use common language (don't use abbreviations).
Have a clear ask in your message.
Always make the text personal.
Personalization is the key, letting candidates know you care by introducing yourself or using their name can generate increased interest much faster than the 10 voicemails you are leaving now.
3. Process Efficiency: Move Fast
As a great employer, you work every day to give your employees a certain level of respect, and you expect the same in return. Approach hiring the same way. Job seekers don't have time to wait around a week or two for you to set up an interview. Try to respond as quickly as possible to high quality candidates. Making sure to respond in less than 24 hours will keep them around and help you fill positions ten times quicker.
As we enter 2020, we face an uncertain period in the US. Finding and retaining strong talent will be the only way to survive. Using the new tools that are available to employers will be the best way to stay ahead of the competition and can lead to another decade of successful growth for your company.
We'd love to show you how Team Engine can you help you do your blue-collar hiring. If you're interested in a free trial just set up an appointment with one of our software specialists.