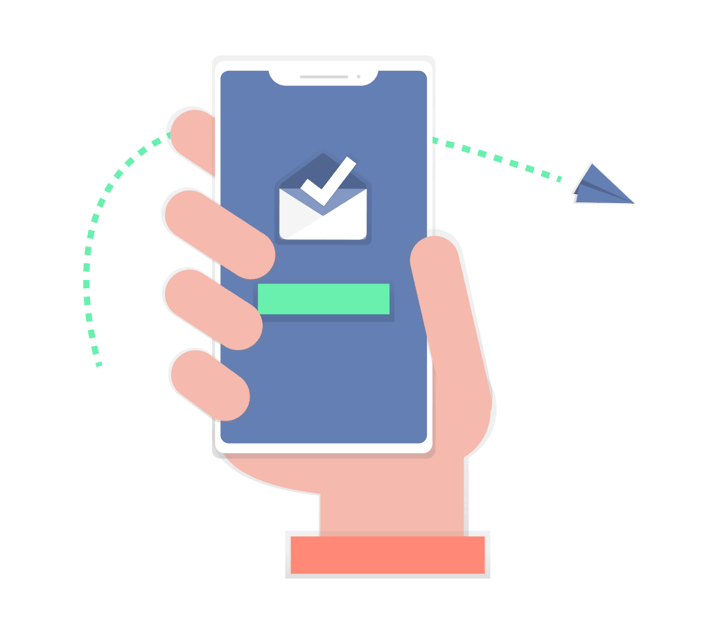 When it comes to the hiring process, you have to consider that the time you invest in finding the right person/people will be mostly spent on weeding out the duds. Most job postings limit contact to "fill out an application" or "drop your resume in this inbox" and then the rest is up to the hiring manager to sort through in a time-consuming game of lost emails, phone tag, and no-shows for in-person interviews. 
For applicants with a specific skill set, such as blue-collar workers like laborers and CDL drivers, the likelihood of them being at a computer through-out the day is slim and few people are going to answer a phone call from a number they don't know. That is where text message recruiting comes into play. 
In this post, I will be covering why using text messaging will improve your communication process, explain how to utilize texting to boost your process, and provide some tips and reminders if you are new to text recruiting. 
What is text message recruiting and why does it matter?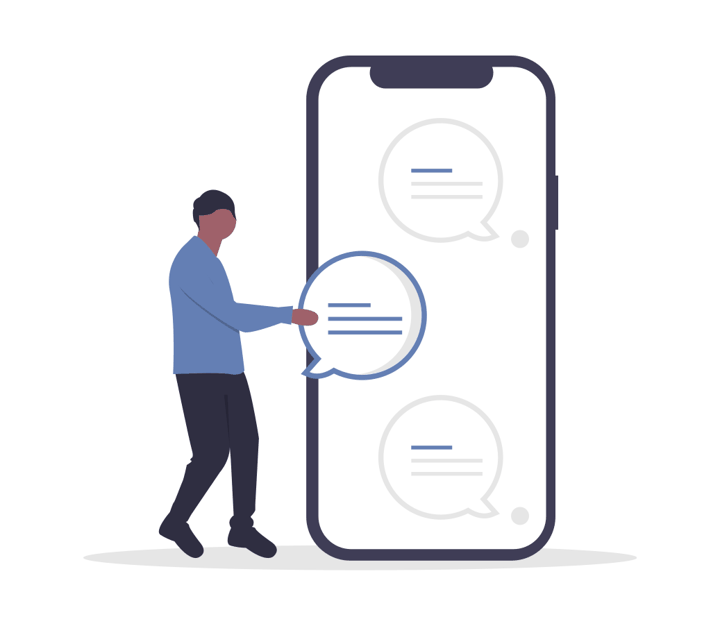 Imagine you're scrolling through your phone and it buzzes that you got a text, what do you do? Statistics say that just over 95% of you checked the text message as soon as you saw the notification. Now imagine that's you sending a qualified applicant a text asking them when they want to set an interview! That is how easy the process can be. 
To use text messaging as a tool in the hiring process will help eliminate the headache of playing phone tag or waiting on an email response as well as show you that the applicant is serious about the opportunity. The truth is the best applicants have jobs already. So when we do have the chance to contact them, you want to be able to interact with them quickly. On average it takes a person 90 minutes to respond to an email where as a text it takes an average of 90 seconds.
Not only does it streamline your communication process, but it acts as a hiring assistant. Because text messages are short and concise, it helps you communicate the most actionable information. For example, did their application not give you sufficient information on their work history? Ask them to briefly describe their experience in past jobs.
You will also find that since texts generally have a higher chance of being read and a faster response rate, you can get a candidate scheduled and confirmed for an interview much more quickly than email or voicemail. To make the text message even more effective, try a scheduling tool such as Calendly to let the candidate choose a time slot directly from your calendar.
Text messaging during the hiring process significantly decreases the chance of a no-call, no-show for interviews with simple reminders the day before the interview. This not only keeps you on your candidate's mind, but including your address makes it easy for them to click directly into their maps app for clear directions to your office.
How To Hire with Text Messaging (with Examples)
So you want to start text message recruiting. Great! Here are some of the best practices. 
Ask permission before communicating through text
Everyone communicates differently, so it's important, especially as a leader, that you communicate with potential hires in the way that makes them the most comfortable. 
Good: Include a checkbox directly on the application: "May we text you to coordinate an interview, ask questions about your application, etc.?"
Bad: Sending a text: "Hey, tell me about your last two jobs."
Once you are texting an applicant make sure they know you (a real person) are talking to them. Include their name, introduce yourself, include context as to why you're messaging them.
Good: "Hi, [first name]. This is [your name] from [your company name]. Thank you for applying to the [job name]. Could you tell me a little about your experience with [skill type]?"
Bad: "Please tell me about your experience."
Text messaging is more informal than a phone call, so it is important that you set a professional tone from the beginning. Don't use emojis or unusual formatting like all caps when you are making first contact. Build rapport just as you would in-person, but don't use overly familiar language.
Good: "Hi, first name. Your application has been approved and we'd like to get you scheduled for a drug test. What day and time works best for you?"
Bad: "YOU GOT THE JOB ? (as long as you pass a drug test. Just wanted to give you a heads up! ?)
Text only during business hours
Being professional isn't just in the way you say something it is also when you say something. It is best practice to only text during business hours. You don't want the wrong impression of work-life balance being portrayed by a text message sent at the wrong time.
Good: 9:15 am "Good morning, [first name]. We are excited for your interview today at 11:30 am. Just give me a call when you arrive, and I will buzz you in."
Bad: 3:45 am "Hope I'm not interrupting you! Just wanted to remind you about your interview at 6 am today!"
Using a text message to recruit allows you to find the most actionable information. Take your time to formulate your message, communicate only what is most important. If you have a lot of information to share, consider publishing it as a web page and sharing a shortened link using a service like bit.ly.
Good: "It was great to meet you today, [first name]. Please fill out the employee profile at bit.ly/link so we can have your badge printed for your first day."
Bad: "We are so happy you could come in today. Everyone was just so glad to meet you. Ellen said you told her the funniest joke! Now I don't know if you remember, but we'll need you to fill out some paperwork before your first day so we can create your badge. Please reply with your first name, last name, phone number, mailing address, email address, driver's license number, union rep name, union rep phone number, union rep email address, and your birthday!"
When you use text messaging for hiring or recruiting, you have questions you need answers for. Make sure your ask is clear, and try to limit your questions to one per message so you can keep the responses organized. 
Good: "Hi, [first name]. How many years of experience do you have in landscaping?
(wait for reply)
"That's great! Do you have a valid driver's license?"
(wait for reply)
And are you comfortable with a 45-minute commute?"
Bad: "Hi, [first name]. We need to know more about your experience and whether or not you can drive to different job locations legally."
Tips and Reminders for Hiring with Text Messaging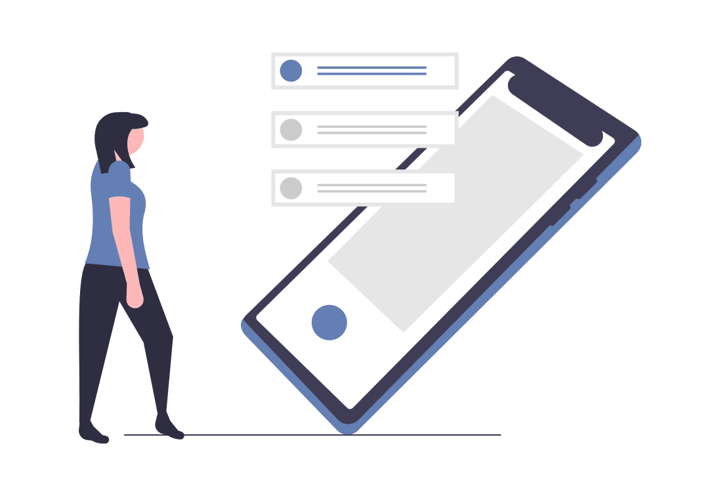 Use text messaging to ask pre-screening questions to fill out applications and measure a candidate's responsiveness.
Texting is a simple communication tool, so keep your language simple and professional to avoid misunderstandings. 
Everyone communicates differently, so always ask candidates how they would prefer to talk to you.
Text message recruiting and remote interviewing are quickly becoming commonplace and are a great way to escape the stresses of phone tag and interview no-shows. If you're interested in learning how Team Engine can help automate your hiring process through smart text messaging, we'd be happy to give you a personalized demo.