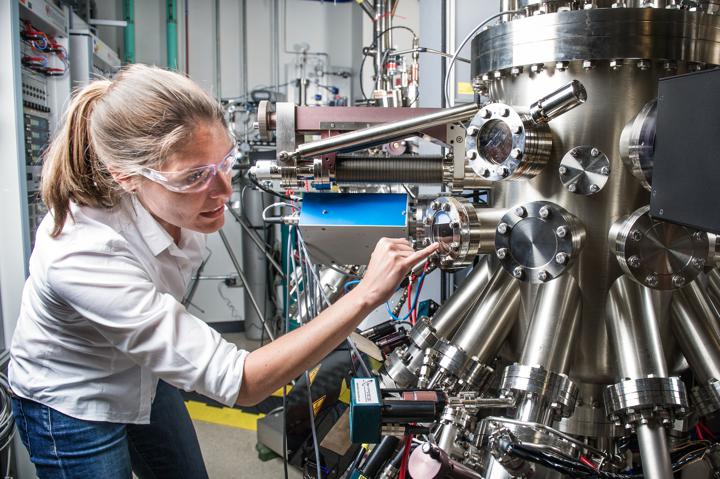 Manufacturing Day (MFG Day) is organized by The Manufacturing Institute and held annually on the first Friday in October. On this day (and for the remainder of the month), MFG Day "empowers manufacturers to come together to address their collective challenges so they can help their communities and future generations thrive."
One challenge we know all manufacturers are facing right now is recruiting and hiring. According to a study by Deloitte and the Manufacturing Institute, 77% of surveyed manufacturers say they will have ongoing difficulties in attracting and retaining workers in 2021 and beyond. While we don't have all the answers to this large and complex problem, we have a solid solution to one piece of the puzzle: meet the workers where they want to be met. 
What does that mean, exactly? Deskless and blue-collar workers do not obsessively check their email and are increasingly hesitant to answer phone calls from unknown numbers. They're also more likely to own a cellphone that's not a smartphone than any other demographic. For these reasons and more, we're seeing great success in the manufacturing industry with organizations who use text messaging as the primary communication channel with candidates and employees.
One such company is Ridge Corporation, who was able to increase efficiencies in their hiring and retention efforts through the use of Team Engine's hiring automation and text messaging platform. Keep reading to see the impact it's had on their organization and how Team Engine can do the same for you.
Post Once, Publish Everywhere
When you post and fill jobs at a high volume, one job board is never enough. That's why most manufacturers maintain accounts on multiple platforms, and spend countless hours duplicating their efforts across all of them. 
Ridge Corporation's HR Manager Sharon knew this problem all too well. Constantly switching between platforms was time-consuming and inefficient. Team Engine immediately solved this problem with a centralized interface that pushes a single job posting out to all the major job boards. In just one-week, Sharon was able to schedule multiple interviews for multiple jobs, whereas previously, some postings would go untouched for weeks at a time.
Keep The Best Applicants Engaged
Flipping between job boards to check for new applicants was cumbersome and time-consuming enough, but the problem only intensified when Sharon wanted to start a dialog with a candidate. 
If someone applied on a job board offering a native messenger (like Indeed), she'd reach out that way. Otherwise, she was left playing phone tag or hoping the applicant would successfully receive, open and reply to her emails. Then, she'd have to manually track who she was talking to (and on which channel) on a spreadsheet. 
Now, Team Engine does the work for her. When someone applies, Team Engine sends automated text messages to engage the candidate right away, no matter where or how they applied. If Sharon indicates interest in interviewing, Team Engine will also automate scheduling and reminders for the interview. Not only has this simplified the process for Sharon, it's enabled her to reach the best candidates faster, and hire them quicker. 
An Unexpected Bonus: Improved Employee Communications
Like most manufacturing plants, the HR department leaned on shift supervisors to relay important messages directly to employees during their daily start-up meetings—which wasn't always reliable. Sharon also made announcements during the monthly all-employee meeting, but those meetings never included third shift workers. They even rotated messages on break room TVs, but employees missed that messaging when they were out on vacation or PTO...or they stopped noticing messages altogether as the message boards became part of the scenery and no longer grabbed their attention.
Now, with Team Engine's employee messaging platform, Sharon can send one text (from her computer) to everyone's cell phone with the click of a button. Responses come back to Sharon on her Team Engine dashboard in individual threads with each employee, eliminating the intrusive, inconsiderate nature of a group text. 
Whether she's announcing company celebrations, sharing important deadlines, or issuing new policies, she can rest assured that all employees are not only getting the message, but getting the same, consistent information across the board.
---
Managing over 200 employees is hard enough without spending hours jumping between websites, spreadsheets, phone calls, and all-hands meetings trying to connect with applicants and employees. Sharon can now focus on the people side of the business while Team Engine unifies and automates personalized communication with every person in the company.