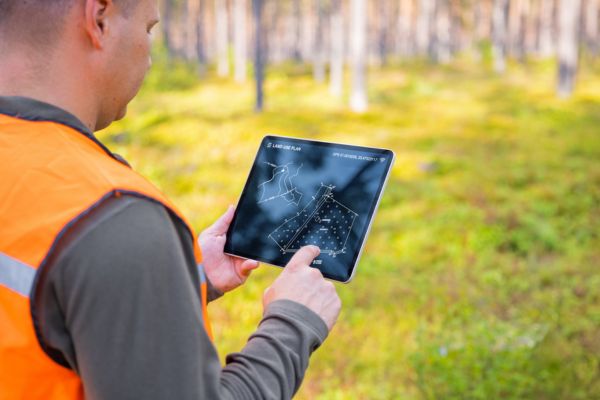 With approximately 30,000 business-to-business software companies alone, it can be overwhelming to shop for new technology to augment business operations. To help cut through some of the noise, we asked our partners what role technology and automation will play for blue-collar industries in 2023 and beyond. Keep reading to find out what they had to say.
Technology That Improves Hiring Efficiency
We believe the most important technological asset is your company's website. With so many job seekers researching brands, it's critical to

build out robust career centers

with helpful articles, team member profiles, and videos about your company culture and roles. Secondly, utilize social media (

click here for examples

) to distribute this information and tell team member stories regularly. 
— Chad Diller, Landscape Leadership
Technology must be used more consistently for learning, development and recruiting. You must be able to automate the initial process for job applicants, including the initial screening and ranking for fit to job. When done properly and

with the right tools

, this can save a significant amount of effort and time while shortening the time to fill open positions with the right talent.
— Bahaa Moukadam, SeeMetrics Partners
Technology always reduces costs, which is what is required in recession cycles to thrive. Companies that haven't adapted are going to find themselves unable to compete on performance while bleeding payroll. It's no longer an option; technology is required for successful hiring.
— Neal Glatt, GrowTheBench.com
75%

of recruiters admit that technology will play a significant role in their hiring process moving forward.

Automation won't replace recruiters

, but it can help empower them to increase their productivity. With technological advances, recruiters now have the right tools to provide a seamless candidate experience. 
— Gloria Strauthers, Exodus Management & Consulting
Technology and automation are essential for any organization's hiring function. People are busier than ever and live on digital platforms so gaining attention from candidates is actually more challenging than ever. Utilizing technology to automate communication and recruiting are necessary to stay in front of potential candidates and streamlining the hiring process. 
— Tito Caceres, Bloom Partners Talent Solutions
Technology That Improves Operational Efficiency
Technology allows better data capture, better reporting, and the ability to see information in real-time—all of which allows companies to make better decisions more quickly. Companies that use technology will survive at a much greater rate than those that remain using manual, paper processes. 
— Derrik Shakespear, busybusy.com
Landscape companies can enjoy the benefits of sales, marketing, and administrative automation that create not only a more streamlined customer experience but also alleviate office personnel. 
— Jack Jostes, Ramblin Jackson
I believe automation is great for the backend of the business to improve efficiency of redundant tasks. Automating certain things can lighten the team's load and can help reduce burnout.
— Eric Thomas, Rival Digital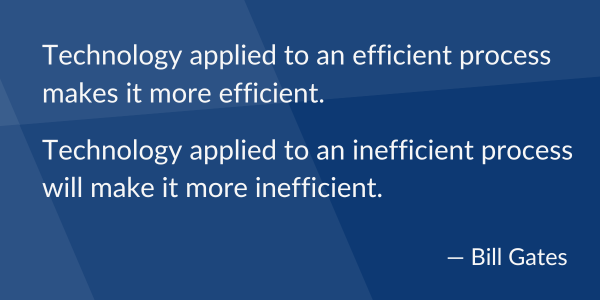 Most contractors that I interact with grossly underestimate the time and effort it will take to bring on new software. If your revenue generation and recruiting systems are currently ineffective, technology won't help. Fix the systems first. Most problems in companies, at their core, are people problems. The company either has the right person doing the wrong role (doesn't have the skills needed) or has the wrong person altogether (poor cultural fit). Technology won't fix either of those problems.
— Greg Hayne, Hayne Coaching Group
This is one of the most asked questions by both employees and employers. Funding for production automation companies is at an all time high and every production facility being built or remodeled is designed with limited labor in mind. That being said, the preferred customer interaction remains "old school" and "face-to-face" in order to make the most educated buying decisions. Thus, the only technology we are seeing implemented on the sales end revolves around ordering platforms and marketing efforts.
— Ben Molenda, Best Human Capital & Advisory Group
The advancement of technology can help to address the labor shortage by allowing businesses to do more with fewer employees. Equipment, for example, has been advancing faster than ever, and with all of these new features, a landscaper can do more labor with their equipment with fewer employees. A great example of this equipment is the attachments for the mini excavator that can now perform many tasks that would have taken numerous employees years ago. 
— Scott & Kati Molchan, Million Dollar Landscaper
Technology and automation will play a huge role moving forward for blue collar industries. The key will be for companies to do more with less resources available. The top way to optimize this is through technology. Instead of thinking what person can fill this need, think about technology first. 
— Carla Policastro, Cycle CPA
Technology That Improves Worker Efficiency
Technology and automation are being used to make existing jobs more efficient and productive. For example, many businesses are using automation to streamline processes and reduce the amount of time and effort required to complete tasks through the use of software. This can help to free up employees to focus on higher-value work, improving the overall productivity of the organization.
— Scott & Kati Molchan, Million Dollar Landscaper
Technology will continue to play the same role it has been for the last decade: as a way to drive efficiency with how we use staff, ensuring they focus on the most critical, high-value functions and interactions (versus repetitive tasks) that drive a better client experience. 
— Cullen Talley, Exit Momentum
The roofing industry's future is not one where robots replace people, but one where robots work

alongside

people to make their work safer and more efficient. Human labor will still be needed to operate and oversee these robots. Robots will be able to complete complex tasks through programming, but the critical thinking of humans will always be essential to oversee automation on construction sites.
— John Kenney, Cotney Consulting Group
The snow and landscape industry will continue to innovate through the use of robotics and automation. In many ways, this will create new career advancement opportunities for managers to oversee quality. 
— Jack Jostes, Ramblin Jackson
Technology and automation is the solution for the labor shortage. It will never be solved purely by our current population. Innovation will fill the gaps that are not being filled by current labor and the workforce will go through another transition from physical labor to technicians who will run the robotics, automation and technology.
— Heidi J. Ellsworth, RoofersCoffeeShop
Technology will continue to be a powerful workforce enabler. Remote conferencing will continue to improve along with mobile devices becoming more powerful, especially as 5G becomes more prevalent. Smart cars, faster internet speeds, Internet of Things, and more cloud-based systems will continue to positively impact productivity levels.
— John Paganini, CrewTracker Software
---
Want to hear more from our trusted partners? Check out these other articles they contributed to: