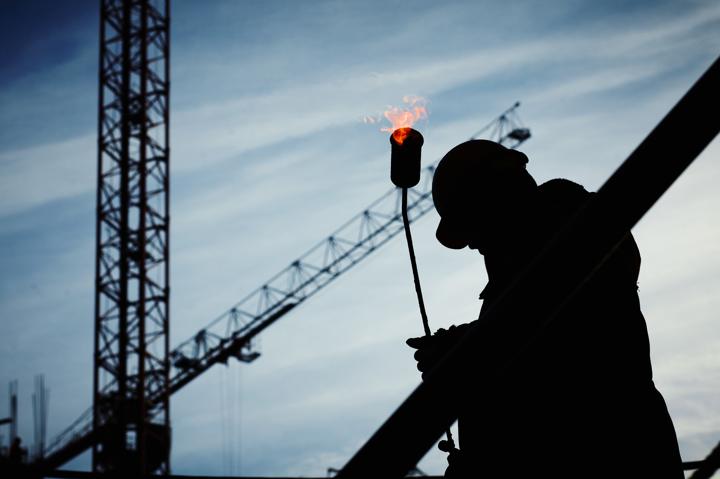 We've all seen it - "We're Hiring" signs are everywhere these days - on the front of buses, on the side of the highway, in shop windows.  In the past, businesses could quickly fill job openings by posting in a newspaper or having applicants walk in and apply in person.  In today's world, everything has changed. Companies like Amazon and Walmart have big, sophisticated teams hiring employees for their warehouses and stores. Meanwhile, potential applicants are different too - they search for jobs on their phone and are used to text and email for communication.
While hiring for hundreds of jobs, here are 5 tips that help companies win the best people.  
Tip 1: Use Texting and Emailing in Addition to Calling to Reach More Applicants
Between an onslaught of robo-calls and the fact that most of the best applicants have current jobs, reaching applicants on the phone is nearly impossible.  We consistently hear that hiring managers spend hours of the day on the phone leaving voicemails...or they reach out once and hear nothing.  While phone conversations may ultimately be the best way to really get to know someone and assess them, texting and emailing lets you quickly get a message to them in a format they're more likely to read and respond to.  Once you've built that initial connection or answered some initial questions, you can shift back into a phone conversation.  
Once you're reaching out in different ways, you'll see that some applicants may prefer text, some may prefer email, and some may do best on the phone - but if you only rely on one method of outreach, you're likely losing out on the chance to hire many of the best applicants. You can use an all-in-one messaging platform like Team Engine to quickly email or text applicants from a local phone number or you can even test it out using your own phone. 
Tip 2: Reach Out Quickly to Increase Applicant Response Rates
Most applicants will take the first job offer they get that matches up with what they want - the right salary, the right role, good commute, etc, so your goal is to be the first person to identify the applicants that are good fits, to assess them, and then to offer them the job.  If you spend multiple days trading voicemails, you're much more likely to lose out to other companies that get lucky and get them on the phone first. 
One way we've seen companies win is by quickly responding and reaching out to new applicants.  Text and email lend themselves well to this because you can fire off a short message and let them know you are interested or ask additional questions you have about their fit for the role.  You can even use automation to make all this happen in the background so that messages go out as quickly as possible while someone is most engaged.  
Tip 3: Follow the Golden Rule
This might seem obvious, but one of the ways we see companies constantly out-compete others for employees is by treating applicants in the hiring process as they'd want to be treated.  This means not ignoring their questions, not dragging out the interview process, being personal in your communications, and generally making the interview experience as pleasant as possible. After all, if hired, an applicant becomes a part of your team - and someone you'll seek to build a longterm relationship with and to retain.  Starting with a great experience initially is a great way to set the tone.  
Tip 4: Don't Make People Jump Through Hoops
In the old days, there were often way more applicants than there were jobs, so companies could afford to make people prove they wanted a job by showing their dedication. From multiple trips into the office for interviews to requiring applications be dropped off in person to requiring long tests to be completed before interviews, many companies would historically put up barriers to discourage applicants from getting through the interview process unless they devoted tons of time to it. This doesn't work any more - the more barriers you put up, the more likely you are to be left with just the people who are truly desperate because they've been rejected by everyone else.  
You want the best people, so you'll still want to do all the assessment, but in such a way that you don't make life harder on applicants for no reason.  Combine as many steps as possible into one office visit. Don't make someone fill out an extensive paper application before you've initially reviewed their resume and a shorter application. Limit assessment to things you look at and care about, but not things that don't tell you much about how good an applicant they are. Things like the personalized text follow-ups built into Team Engine help you maintain your rigor while providing a great applicant experience. 
Tip 5: Treat Hiring Like Sales and Marketing
Applicants have lots of options. You need to prove to them that you have a great job as much as they need to prove to you that they're a good fit for that job. One place we see this in particular is in job descriptions - companies will list every possible negative part of the job, but nothing about why people should want to do the job. As the person hiring, your job is to sell the role to applicants who are good fits for it. To do so, figure out why people currently in the job really love it - is it pay, a great team, varied responsibilities, getting to work outside, etc - and make sure to emphasize those selling points in your job descriptions and discussions with applicants.  
The parallels to sales don't stop there. Just like in sales and marketing, one way to find applicants is just to get your job posting in front of more people. This is why you see all those "We're Hiring" signs.  Another approach to this is to use targeted advertising so people come across your job on phones and computers while doing other things. 
While hiring has gotten a lot harder as you're competing with more and bigger companies, you also have a unique opportunity to get ahead of the curve with a hiring approach that beats others to the punch. 
We're here to help. Click here if you'd like to see a quick demo of how Team Engine will help you hire the best people and fill your open roles.