Learn how to look at recruiting through the lens of sales and marketing in this on-demand webinar with Jack Jostes, CEO of Ramblin Jackson, a green industry digital marketing and branding agency.
In 45 minutes, Jack will show you the exact marketing process he's successfully implemented for landscapers—and share video case studies to prove it—in three simple steps.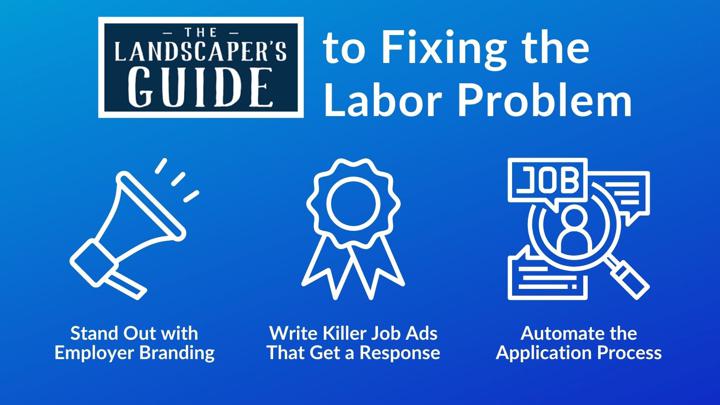 1. Stand Out With Employer Branding
Are you managing your employer brand? Seventy-five percent of active job-seekers are more likely to apply to a job if the employer actively manages its online reputation. During the webinar, Jack will discuss why employer branding is allowing some organizations to flourish amidst the labor shortage while others fight to stay above water.
Watch the video below to hear one landscaping account manager explain how the owner's reputation and approach to leadership was the biggest contributing factor in deciding to switch jobs and come work for him.
2. Write Killer Job Ads That Get A Response
Would YOU apply to your own job ads? Most job ads sound like wanted ads, not opportunities. During the webinar, Jack will show you how to write job ads that tap into the emotions of your potential employees. Watch the video below to learn his approach now, then come to the webinar with any questions or challenges you have!
3. Automate The Application Process With A Robust Careers Page On Your Website
In an article with 10 tips for online recruiting, Jack stresses the importance of not only having a professional website, but also a well thought-out careers page that showcases your company culture. In the video below, watch as he walks through a great example of an effective careers page for a landscaping company.
To hear more on these and many other ideas for online recruiting in the green industry, sign up for the webinar on-demand today!
---