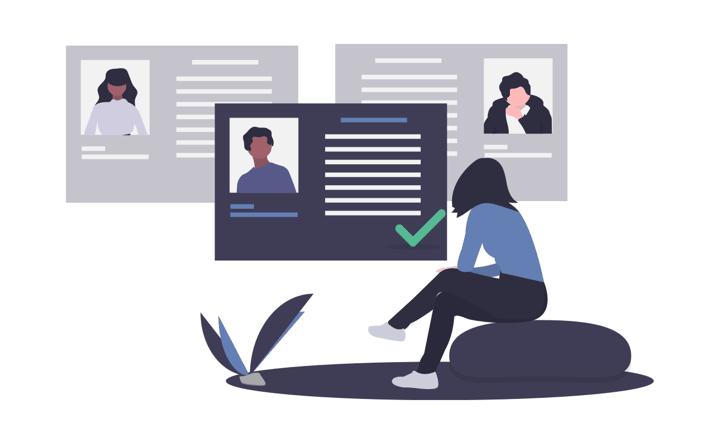 As we started off 2020, the unemployment rate for the blue-collar industry was at 3.5% - the lowest it had been in years. Then, as the pandemic hit, most companies were in the same position as you, with closed doors and hiring completely frozen. Now, when it was already hard enough to find a trained, skilled worker, you find yourself locked in a tough battle to fill the same roles as your competition in the middle of a labor shortage. We're sharing five best practices for getting in front of and winning over those top candidates first.
If you want to get started with all five of these tips and tricks today, we'd be happy to show you how Team Engine software platform can ensure you are finding, hiring, and retaining the best talent available. We'll even let you try it risk-free.
Tip 1: Use Texting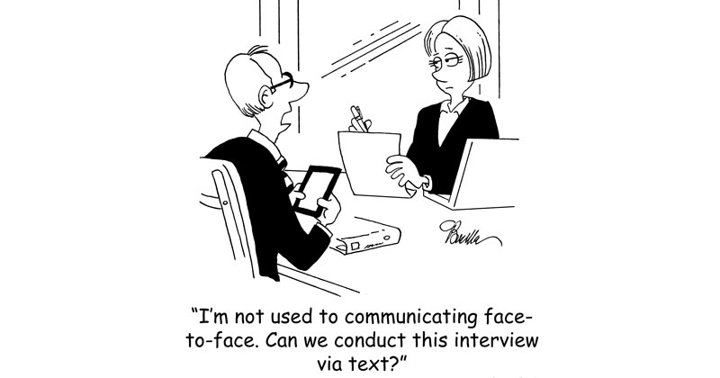 That's right. TEXTING!
Open rates for texts are as high as 98%, compared to just 20% for emails. - Gartner
When it comes to blue-collar hiring, you can be sure your ideal candidate is probably not checking their email every few minutes. Instead of emailing a rarely checked inbox and being just another company they "never heard from," texting connects you directly to qualified applicants right where they communicate every day: their phone.
Not only does texting put you in front of your candidate faster than your competition, it shows your candidates that you're the accessible, responsive kind of company they want to work for.
Using your own phone can work great for this process since your qualified applicants will be able to reach you directly and quickly, but we also understand that you might not want to give your personal number out to every job applicant.  There are lots of web-based texting platforms out there, but they are mostly geared towards texting customers, not for the unique process of hiring and interviewing. 
Team Engine is an all-in-one hiring and messaging platform for texts, emails, and phone calls so you can reach applicants whenever and wherever they are without using your personal phone.
Tip 2 - Stay Organized
We know this one sounds simple, but we also understand that when it comes to blue-collar hiring staying organized is harder than it sounds. As the COVID-19 threat has decreased, the hiring frenzy has exploded, and you are tasked with building your workforce back at the same time as everyone else. But how do you find the right employee and not just someone to fill the position?
In today's blue-collar industry, people are using every type of outlet to hire qualified applicants, from walk-ins with resumes in hand to online job boards to employee referrals. When applicants are coming to you from all angles, sometimes those A+ applicants get lost in the shuffle of papers and online applications. 
We believe the best way to stay organized is by sorting your applicants by qualifications, keeping those that meet or exceed your standards grouped at the top of the pile. Start by asking qualifying questions on your applications such as licensing, pay expectations, and willingness to commute or work odd shifts. If your applications are online, you can easily sort and delete by any of your required fields.  
Team Engine automatically ranks incoming applications by their qualifications as well as their responsiveness. By the time you review applicants, you'll have a prioritized list of the most responsive and qualified candidates without ever picking up the phone.
Tip 3 - Make Social Media Work for You
We've been using social media since the late '90s to stay in touch with our friends, to show off our lives, and nowadays to even receive the news so why not use it to hire? Many recruiters, are in fact, using social media to find their ideal candidates, but they are doing it all wrong! 
83% of blue-collar job seekers are active on Facebook compared to 36% on LinkedIn, yet only half of recruiters say they use Facebook to find candidates! - Talent Works International
Think of the candidates you are missing!
The first, and most simple, way to make social media work for you is to post on your Facebook and/or Instagram page that you're hiring. Make sure you include the job title, full job description, and instructions for applying so those that follow your pages see it and can be directed to your application. 
The second option is to utilize Facebook's job postings where candidates can apply directly through Facebook instead of going through a job board or your website. Once they apply through Facebook you can access and see their profile for additional information. 
The third option, and the best practice for blue-collar hiring, is to do a sponsored ad. A sponsored ad also allows you to pinpoint your ideal candidate by choosing who sees the ad based on demographics and geographic location, ensuring your ad shows up directly in their Facebook feed, even if they don't follow your page. This means you're getting in front of the best candidates, even if they aren't actively searching for a new job. 
Team Engine acts like a headhunter working just for you, running smart targeted ads on the web and social media to get in front of people who might be interested but aren't actively looking and automatically posts to the top job boards for those that are.
Tip 4 - Leverage Personal Networks
You can easily get hundreds of applications by flooding  job boards and social media, but often the best candidate is someone already in your network. When you're ready to start hiring, tell your employees first so they can help spread the news. You will appreciate the pre-vetted candidates, and they will love the chance to help their friends and family find a great new job.
If you don't already have a referral program in place, now is the time. Offer a bonus for every referral that makes it to an interview and another larger one if the new hire stays with the job for 6 months or longer. These bonuses are also great way to incentivize your workforce to recommend candidates who are committed for the long haul, which will save you money in the end.
Keeping track of these referrals can be a challenge, especially when a bonus check is on the line. Make sure you document referrals directly in your application so they don't get forgotten. Keep a master list of all referrals that you can check when a new employee starts so you can let your employee know their referral was a success. You can also set up calendar reminders if you have a minimum employment time before you hand out that bonus check.
Team Engine simplifies and unifies the entire referral process into one platform with text reminders to source referrals, custom links to track the referring employee, and automated outreach to potential applicants.
Tip 5 - Don't Take Your Time
You've been told patience is a virtue, but when it comes to blue-collar hiring, time is the enemy. How often have you found the perfect candidate only to find they have already accepted another offer? With the quarantines over, applicants aren't going to be waiting around for you. They are hopping onto the first offer that comes their way. To get ahead of your competition, use this time to automate your hiring process to make it faster for both you and the candidate.
Immediately respond to every incoming application with a "thank you for applying" message and any clarifying questions about their experience
Let candidates schedule interviews using tools like Calendly so you can avoid the dreaded phone tag delay and manual scheduling woes
Send interview reminders the day before via text with directions to your office
Team Engine automatically sends a personalized text and email to every applicant within an hour thanking them for applying and asking smart follow-up questions to fill in experience and licensing blanks.
As we emerge from the quarantines and distancing, it will take some time and a lot of effort to get back to "normal." You'll want to take a serious look at how to improve your hiring process so you can snag the best candidates quickly. If you're ready to stop collecting resumes and start making the best hires, sign up for a free consultation with a hiring expert.