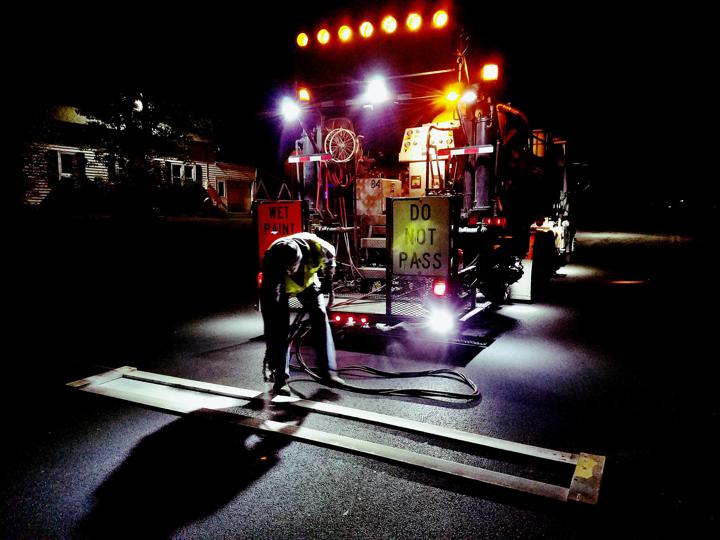 After more than 13 years as the human resources manager at A&A Safety, a 24-hour a day traffic control and road safety contractor, Tom McLaughlin felt okay with his hiring and onboarding processes despite the countless hours he spent sorting through unqualified applications, trying to get applicants on the phone, and then finally asking them knock-out questions. He was spending too much time hopping back and forth between multiple software systems that all did just a piece of what had to be done every day, but like a lot of folks, he assumed that's just what it took to hire really great employees.
Automated Candidate Recruiting with Text Messages
With Team Engine's combination of automated and customized email and text messaging, Tom was able to take dozens of steps in the hiring process off his plate—from screening applicants for CDL and hazmat licensing to salary expectations and commute times—saving him hours a day while also filling essential jobs more quickly. 
But recruiting and hiring aren't Tom's only responsibilities. He also handles safety programs, employee training, benefits, payroll, compliance, and dozens of other things that need time and attention. And as Ohio announced one new COVID-19 safety policy after another for essential businesses, Tom was able to keep his entire 300+ person workforce across multiple regions up to date with the latest information without requiring employees to login to an app they might have only ever seen during onboarding.
Employee Text Message Surveys
And he didn't stop there. Employees adopted the new texting-based HR inbox so easily, Tom took the chance to gather feedback directly from the frontlines on how to improve workplace safety. He sent out a simple, one-question survey: "What is one thing we can do to make your job safer?"
The response was outstanding.
From brakes and lights that needed replacing to creative ideas for ongoing safety training and physical fitness, A&A Safety workers jumped at the chance to offer improvements that Tom and the office teams had never heard before. 
---
To learn more about how Tom was able to hire more highly-qualified and responsive candidates and ensure they stay connected and engaged once they become employees, read the full customer spotlight: How A&A Safety Hires the Best and Keeps Them Safe.