With three distribution facilities, five sales offices, and over four hundred employees, the Alliance Beverage HR Team had very little time to juggle all of their tasks. Susan, Meaghan, and Brandy make up the core HR team. They are in charge of recruiting, overseeing employee benefits, training, and more. They had to focus on recruiting so much, that they rarely had time to deal with everything else.
Alliance Beverage is always hiring, as there are many open roles for CDL Drivers, Merchandisers, and Warehouse Workers year-round. As Brandy put it, "we were spending 90% of our time just getting candidates through the door." At the time they were using Indeed, which brought in tons of applicants but not necessarily the most qualified. They ended up spending most of their time simply coordinating the back and forth of the interviews.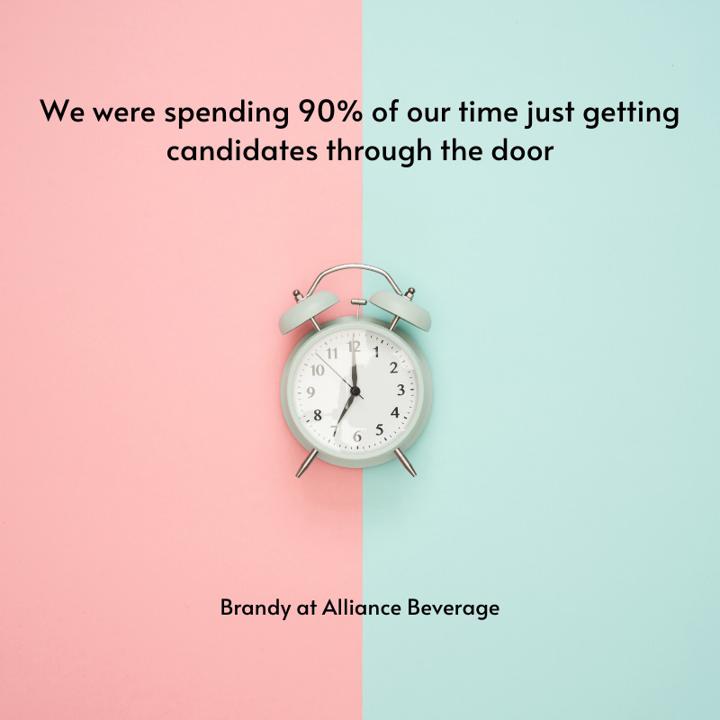 Their methods for reaching out to each candidate weren't working out either. As they reviewed applications, they would call the candidates they thought were a good fit then write a note on the application. If someone else on the HR team didn't notice the note, then they would end up contacting the same candidate twice! Susan, Meaghan, and Brandy knew there had to be a more efficient and more effective process.
Automating the Hiring Process
With Team Engine's Intelligent Hiring Assistant, Alliance Beverage was able to speed up their hiring process. The Intelligent Hiring Assistant would text follow-up questions to applicants to collect any information that Susan, Meaghan, and Brandy would get from a phone screening. They didn't have to waste time reaching out to applicants anymore; instead, they logged into the software and had all the data they needed. Susan said, "Texting has saved me the most time. I no longer have to call people that just aren't going to answer." If anyone from Alliance contacted an applicant, that showed up in the software for everyone to see. They no longer had to deal with everyone contacting the same single applicant.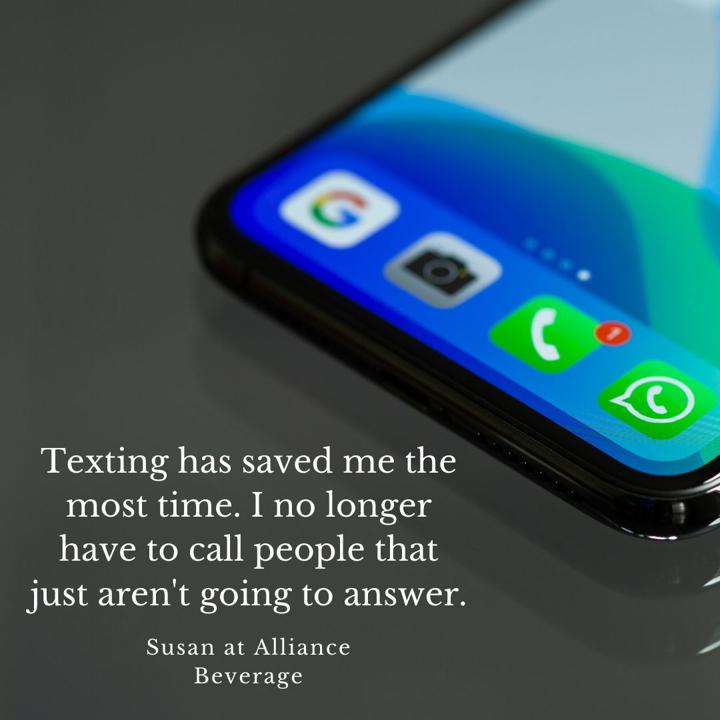 Team Engine's Smart Filters helped Alliance Beverage save time sifting through applicants. When they were using Indeed, they wasted a lot of time looking through unqualified applicants. Our Smart Filters removed the candidates that weren't good fits and ranked the rest so Susan, Meaghan, and Brandy no longer had to read through all the poor applications and could focus on the best. 
With Team Engine, Alliance Beverage has saved thousands of hours on their hiring process, giving Susan, Meaghan, and Brandy more time to focus on what they love building and growing a dedicated and happy workforce. 
To learn more about how Alliance Beverage saved time on their hiring process, head over to Alliance Beverage Has Time To Focus On What Matters: Their People.