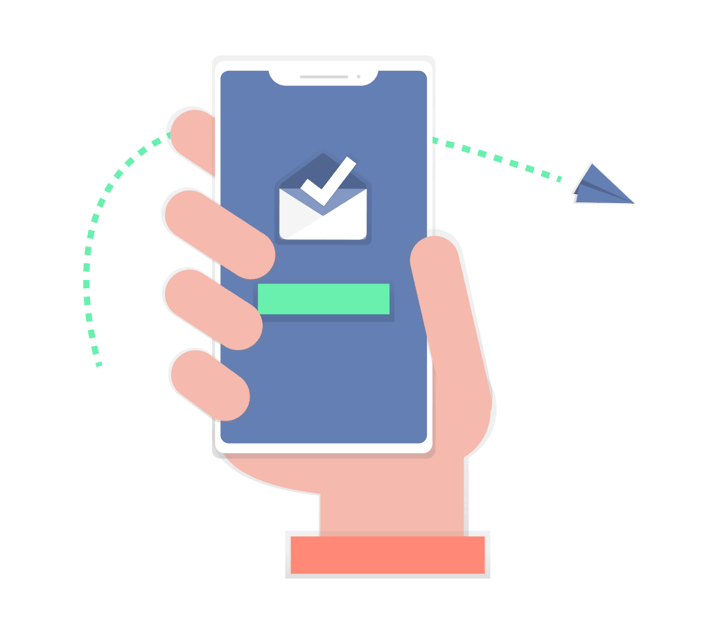 These are unprecedented times. These are uncertain times. But the world is still spinning, and we are all doing our best to ensure our businesses stay afloat through any means necessary. As a small business, you know that your people are your greatest asset, particularly in times of crisis. You know who you can call on at any moment. You know who is doing the work of two or three people. You know who you would be lost without. 
Yet a nationwide survey has found that 
"A vast majority (71%!) of employees are either thinking about looking or actively looking for a new job." - FAAS Foundation, Mind the Workplace report
Why so many unhappy workers? Most employees feel undervalued and unengaged, with a whopping 79% feeling they aren't paid what they deserve and 66% doubting they can trust their supervisor to support them. When your workforce is unengaged and unhappy, productivity suffers, and you lose out on potential profit and growth. 
But you can't just throw money at the problem, and the research is on your side. The study also found that 
"Staff recognition and employee engagement matter more than compensation in the healthiest workplaces." - FAAS Foundation, Mind the Workplace report
So how do you keep your workforce engaged when you can't have staff meetings every day or host recognition parties every week? Communication. It sounds simple, but rarely does a company do it right in the best of times. During times of change such as a natural disaster, national emergency, or a global pandemic such as COVID-19, following a few key communication strategies can improve employee engagement, resulting in increased morale and productivity and even the overall reputation of your company.
Keys to Clear Employee Communication 
1. Just Do It
Communication is an opportunity to build trust or risk losing it, and the fear of losing trust often keeps leaders from communicating at all. No news does not equal good news. Silence from leadership only breeds rumors among employees with worst case scenarios. Let employees know what the company is doing for them, their customers, and the community. The voice of leadership carries a lot of weight, and simply hearing that you are aware of a problem and working on a solution is often enough to keep your workforce calm and focused while you work out the actual solution. 
2. Do It Fast
When you have news to share, don't wait. The worst thing for employee morale is for them to find out information that affects them through the news or gossip. As a leader, your teams are looking to you to lead, and that starts with the big announcements and the small updates. If you know your workforce wants to know something that you are unsure of, say so. Like #1 above, sharing the honest fact that you don't know builds trust and that they can depend on you to tell them when you do know.
Consider drafting messaging ahead of time for a variety of scenarios. What happens if there is a closure? What needs to happen if a truck is out of commission? Where do people find out more information about the annual picnic? With resources prepared and ready to share, you will have a timely response ready and waiting for whatever pops up.
3. Get to the Point
Make communication clear and make it short. Don't let ambiguity or long, rambling explanations muddy the waters. If you take too long to get to the point, your employees will get distracted and lose interest, often missing out on the important information you are trying to share. Keep in mind that attention spans are short in this digital age, so be clear about the benefits to your employees and make any requests for action clear.
4. Be Predictable and Accessible
Make it clear when, where, and how often you will communicate with your workforce. Establish a regular cadence that your employees can depend on, and be considerate of different shifts. Sending messages out at 9 am won't always be the most effective for your folks who are wrapping up the night shift. Tell people how you will communicate and stick with it. 
It doesn't matter how important your messaging is if no one is around to hear it. 
If you are used to holding morning staff meetings with everyone crammed into one room or posting flyers on a bulletin board, it may be time to consider alternatives. Consider how much time you could save by investing in a direct to employee communication system such as scheduled text messaging. 
5. Be the Face of the Company
Bulk emails and announcements via bulletin boards can feel impersonal and corporate. Your company is like a second family to many, so put a real face on important communications. It's reassuring when your employees know who, specifically, is in charge and who to go to if they have questions or concerns.
6. Tell Everyone
In line with #1 and sharing news as soon as you have it, it's important that your teams all hear important updates or changes to policies and procedures at the same time. When change is in the air, you may be tempted to limit the news to specific groups to minimize disruption, but this can have disastrous effects. We live in a world of instant information transfer, and people will learn news through the grapevine, so you may as well own the message right from the start. 
Even if the impact is limited to a small group, sharing the update with the company at large shows consistency and transparency, which in turn, builds trust.  
Why Employee Communication Matters
When it comes down to it, employee communication and engagement is more than just a variable that affects your bottom line. Your business is a part of you. Many employees feel like family. Turnover certainly puts a damper on your productivity and ability to accept new business, but it also ripples through the entire company, sewing doubt among your remaining employees. 
You may wear a lot of hats, coordinating shifts, orders, and paychecks, organizing deliveries and company picnics, and making sure the doors are locked at the end of the day, but making your employees feel like a part of the family is the best part of your job. Make sure they know how valued and appreciated they are through clear and consistent communication, and you'll see exponential improvements in retention, engagement, and productivity.