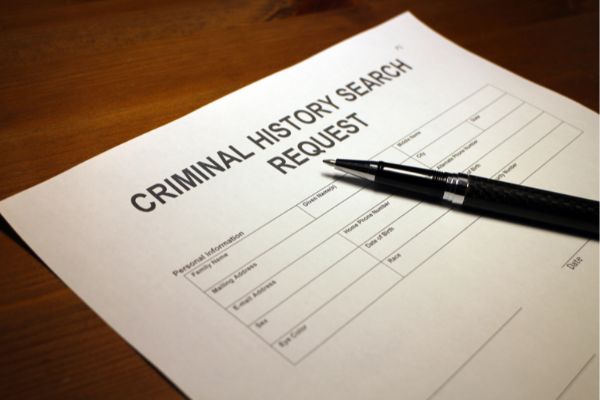 What is the fair chance act?
In 2019, the Fair Chance to Compete for Jobs Act became law, alongside other previously established Civil Rights Acts. This law means that ex-offenders in the criminal justice system have the opportunity to compete for jobs without the fear of instant disqualification. These federal and state laws help businesses open a wider talent pool to choose from while helping prior offenders with reentry to society. Thanks to these laws, job applications now make it into the right hands and get adequate consideration.
The Importance of Fair Chance Hiring Laws
An estimated 19 million people in America have a felony record, and the number of Americans with at least a misdemeanor sits somewhere between 70 and 100 million. Fair chance hiring practices help these people who have repaid their debt to society get—as the name implies—a fair chance at being selected for a job. Instantly disqualifying candidates based solely on their criminal histories only holds companies back from finding the labor they need to get the work done. This, in turn, creates staffing shortages for businesses and work shortages for job seekers. 
Meaningful employment is crucial for rehabilitation and breaking the cycle of repeated incarceration. Using fair chance hiring practices, you can unlock potential job candidates you never knew were out there. Plus, making these kinds of employment decisions allows your business to improve retention.
Standard Requirements of Fair Hiring Laws
Fair chance hiring laws can be tricky to navigate. Some details of ban the box laws vary by area, but they all carry the same fundamental trends. During the hiring process, managers aren't allowed to ask about conviction history or run a background check unless the applicant is in serious consideration for a conditional offer. In addition, employers cannot rescind job offers solely on the basis of background check results.
Instead, employers must consider the nature of offenses before making a hiring decision. If the results of the criminal background check conflict with what an employer deems acceptable, they must notify the candidate in writing. Part of the second chance portion of the law allows candidates to explain their conviction records. Employers need unique forms to communicate results to candidates, and these laws apply to both public and private employers. 
How to Become a Fair Chance Employer
Becoming a fair chance employer can be challenging, especially if your company operates in one of several areas with no second chance laws. Conversely, states like Connecticut and Kentucky are paving the way for streamlining what's already a challenging process for applicants. Here's what companies can do to become a fair chance employer.
Get company executives and/or the business owner to agree on implementing fair chance hiring laws.
Leadership buy-in is critical in altering company culture. That's why getting senior leadership on board with fair chance hiring practices is the first step in becoming a fair chance employer. In order to get leadership to support second chance hiring, the benefits need to be explicit. This clarity involves education and understanding. The best way to educate senior leaders about the benefits of second chance hiring is to show them studies with data that demonstrate the positive impact fair chance hiring can have on the bottom line.
Update your employee background check tool.
Background checks have evolved over the years, and new tools exist to help get the most accurate information. Your background checking tool should contain information about the candidate's criminal records, education, previous employment verifications, and reference checks. Being a fair chance employer also means using effective employment screening software to help eliminate personal bias. 
Don't require a resume to be considered.
Standard hiring practice requires candidates to have a resume to be considered for employment, but there are some inherent problems with that. For example, many blue-collar workers may not have a resume readily available, even though they're perfectly capable of doing the work. Further, many blue-collar workers do not have a personal computer and therefore apply for work via their phone, making it even more challenging to attach or upload a document containing their work history. By removing your resume requirements, you are less likely to filter out workers who can get the job done.  
Use a structured interview format.
Human resource departments should follow all proper legal advice for conducting interviews, as well as utilize a structured interview format. Benefits of a standardized interview process include: 
Time savings

– A structured interview process keeps you on track and respects the candidate's time by not running long. 

A fair & consistent hiring process

– With a standardized interview process, the same questions get asked every time, regardless of who conducts the interview or what kind of previous experience the candidate has.

Avoid personal bias

– Providing recruiters with a standardized list of interview questions can help eliminate personal bias in the

hiring process

, especially with less experienced interviewers.

Focused discussion on talent

– Structured interviews allow hiring managers to explore the applicant's talents, skills, and knowledge, rather than just discussing previous job duties.
Conduct individualized assessments as needed.
Your fair chance hiring policies opened the door for more applicants, and now you have found the perfect candidate, but they have a criminal history. Now what? The best approach is to conduct an individualized assessment to determine how their criminal record impacts their ability to do the job, if at all.
An individualized assessment considers an applicant's criminal history by evaluating the nature and severity of the offense, the time that's passed since the conviction, and how it relates to the job. For example, you wouldn't want someone recently charged with theft running a cash register, but an assault charge from a decade ago has no relevance to the job. 
Use Team Engine to become a fair chance employer
Being a fair chance employer isn't just morally right, but also provides significant benefits to employers, especially those who need unskilled labor. Fair chance hiring practices help individuals reenter society while also growing the talent pool of candidates for your organization. 
Your organization can benefit from Team Engine's data-driven sourcing that helps prevent personal bias when recruiting, ensuring that your company is a fair chance employer. In addition to helping you source qualified candidates, Team Engine offers direct-text features, automated application management, and AI-driven filtering tools. Spend less time sourcing qualified candidates and more time making quality hiring decisions.