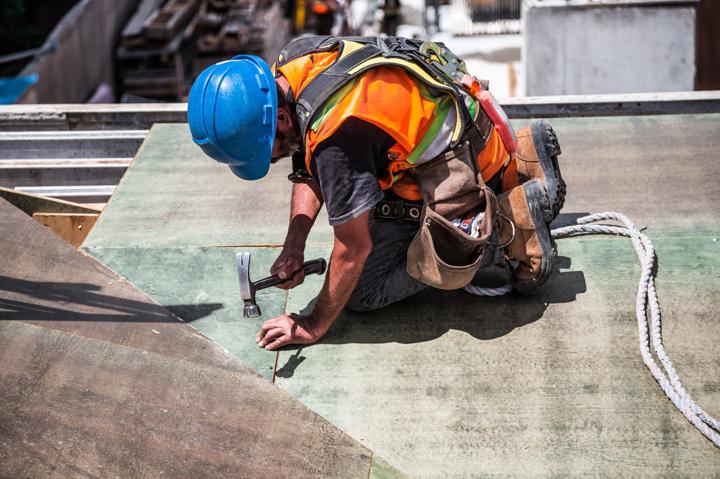 While Labor Day signals cookouts, the end of summer, and return to school for many people, its true roots lie in paying tribute to the contributions and achievements of American workers. 
Created in response to the labor movement of the late 19th century, Labor Day was officially recognized on June 28, 1894 when President Grover Cleveland signed into law an act passed by Congress to make it a legal holiday so we can all acknowledge the hard-working laborers in our lives.
So this year, as we did last year, we are highlighting a few exceptional examples of people doing extraordinary work that goes beyond improving the bottom line; these people are impacting quality of life in their communities and making the world a more sustainable place. 
ManpowerGroup Offers Free Manufacturing Training & Job Placement for Veterans
We recently talked about the necessity of blue-collar companies offering upskilling opportunities in order to gain a competitive edge in the labor market. One such example is ManpowerGroup's new partnership with Military Hire and Operation: Job Ready Veterans to help veterans gain valuable skills, both in operating machinery and in learning the technical side of advanced manufacturing. The training and job placement is completely free to veterans, and the program will provide employers a pipeline of disciplined employees with a deeply ingrained, strong work ethic.
Lowe's Heroes Program Funds Animal Shelter Landscaping Project
Last year for Labor Day, we recognized Lowe's for their support of an 8-year-old entrepreneur. The home improvement retailer is back on our list again, this time for their financial support of a landscaping project at an animal shelter in Columbus, IN. 
In their Lowe's Heros program, employees with at least one year of seniority are paid a full day's (eight hours) salary to work on a community project. Once the details of this specific project trickled up to corporate, they sent an additional $2,500 worth of landscaping materials to bolster the effort. The end result was a more welcoming and visually appealing animal shelter, as well as employees with a greater sense of fulfillment and connection to their local community.
California Firefighters Continue to Battle Caldor Fire & 16 Others
More than 15,000 firefighters have been on the frontlines of California's 16 active wildfires which have scorched nearly two million acres over the past several months. On Friday September 3, the US Forest Service reported the fourth straight day of decline in acres burning, and were optimistic that things were headed in the right direction. Alas, thousands of people have already been forced to evacuate their homes, and most of those firefighters are still needed on the frontlines…even on Labor Day.
Former Maryland Steel Mill Transforms Into Manufacturing Plant for Wind Turbine Parts
The Sparrows Point steel mill once employed thousands of workers, but has been sitting idle since closing in 2012. The United Steelworkers union (USW) announced in August that it will partner with US Wind to transform the site into a manufacturing facility supporting the growth of offshore wind energy. In addition to creating 500 permanent jobs, as well as 3,500 construction jobs to prepare the site, USW will recruit and train local workers while supporting their rights to unionize and collectively bargain. The investment will also help tackle the ever growing threats of climate change, while making progress towards meeting Maryland's renewable energy and greenhouse gas reduction goals.
Mechanic Fixes Donated Cars, Gives to Those in Need
Eliot Middleton, a mechanic in South Carolina, was recently profiled by CBS News for fixing up old cars and donating them to rural families without a mode of transportation. In a part of the state where there's no public transportation, ride sharing services, or even taxis, his work is truly life-changing for the single moms, jobs seekers, and older folks with doctor's appointments that receive the cars. After the profile aired, nearly 800 cars were donated to the cause, along with more than $100,000 in cash donations. Middleton obviously now has a lot of work to do, but we certainly hope he takes this Labor Day off to celebrate the incredible impact he's making in his local community. 
---
The best way to celebrate Labor Day is to directly acknowledge the hard-working laborers you know personally in your life. Thank them for their dedication and willingness to roll up their sleeves and do the tough jobs required to keep America running. (And if you're celebrating with them at a cookout, bring them a beer or grill them a burger; they deserve the downtime!)