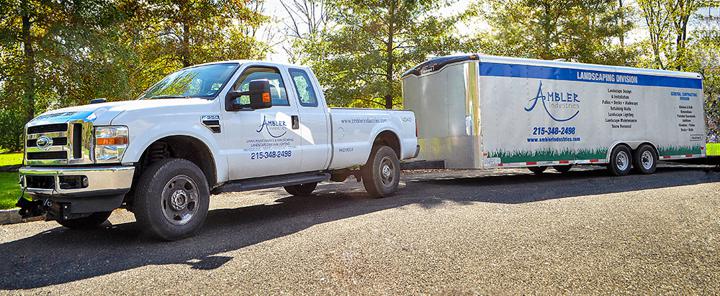 Liz Foreback, Office Manager at Ambler Industries, handles everything from payroll to hiring to scheduling. Working at a landscaping company made it difficult for Liz to stay in touch with employees as they were working in the field. Every day, she was swamped, having to contact applicants while simultaneously reaching out to her deskless workforce to deal with discrepancies from payroll and field projects. One solution they came up with was for Liz to extend her hours to be more available for employees on different shifts.  
Liz was already working over 40 hours a week. She knew that if she could find a way to streamline communication with her employees, she could spend more time on the work that would grow the company, but Liz was so busy she didn't have time to create a solution. That is until Liz discovered Team Engine. 
HR Text-In Hotline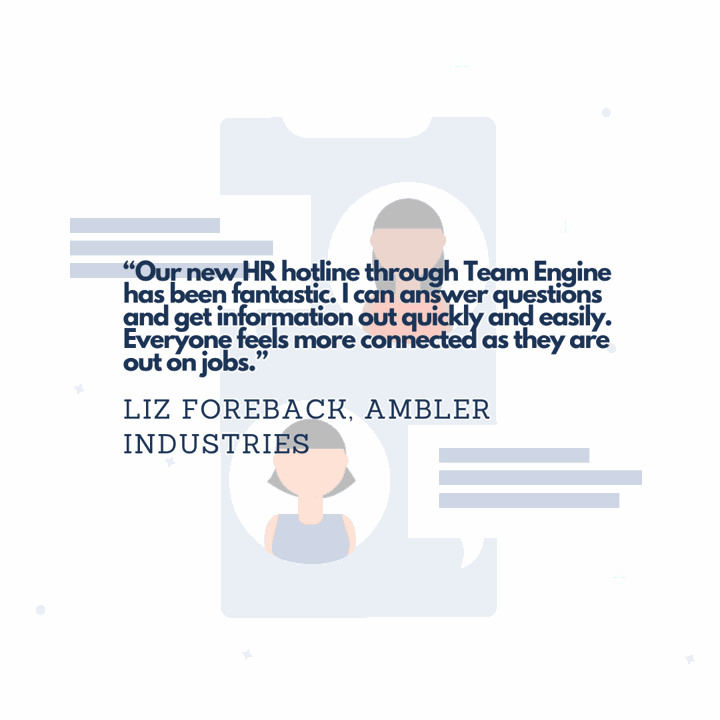 With Team Engine, Liz no longer waits for all her employees to finish their landscaping projects and come to the office to deal with HR issues. Instead, her employees text her, and not to her personal number, but through a personalized Team Engine number. Liz logs in and sees what employees need to know, and when she replies, it goes straight to their phones. Liz is no longer stuck in the office after her workday ends. Liz told us, "our new HR hotline through Team Engine has been fantastic. I can answer questions and get more information out quickly and easily. Everyone feels more connected as they are out on jobs."
Even when Liz sends out a company-wide announcement with Team Engine, the replies only come back to Liz. Keeping messages from the employees confidential from everyone else at work. 
Employee Surveys
Liz often has questions where she needs an answer from everyone. For instance, Ambler places seasonal orders for new staff. Getting everyone's size and style preference was difficult in the past, requiring a game of telephone between Liz, the foremen, and the field staff. Now with Team Engine, Liz can send a quick text-based survey to everyone in the company and get her questions answered in minutes. Team Engine even helps her follow up with reminders to those who don't get back to her the first time.
---
Using Team Engine, Liz and Ambler have entirely overhauled the way they engage with their employees. Saving both time and money, Ambler has created a connected and engaged workforce, which has been critically important for business, especially during the pandemic.
To learn more about how Ambler Industries centralized its employee communications, read the full case study: Simplified Communication for a Deskless Workforce.