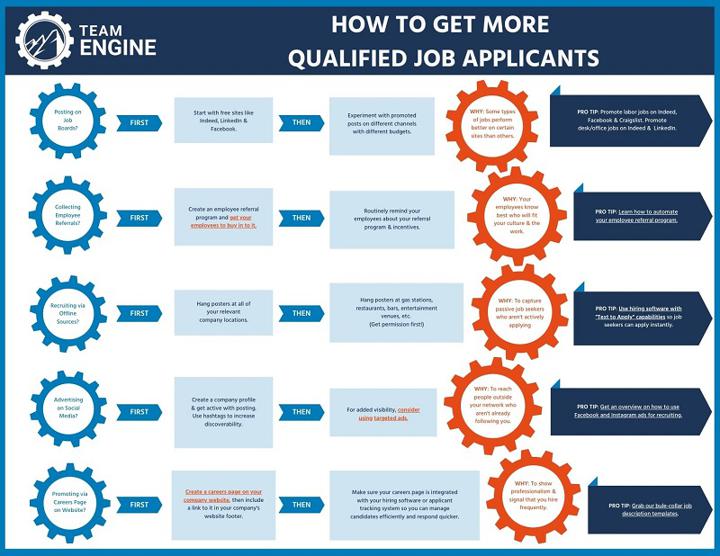 Our clients often ask us, "How do I get more qualified candidates for my job postings?"
There is no one-size-fits-all answer to this question. There are nuanced differences across industries and many factors at play—not the least of which being the type of job you're advertising and the demographic of people best suited to fill it.
Since we're in the business of connecting employers with deskless workers, we've found that a mix of online and offline recruiting works best for filling skilled trades and blue-collar jobs. 
(But the real secret sauce, no matter how you find them, is timely—sometimes even automated—communication via text messages, instead of over phone calls or emails.)
If you're out of ideas and looking for new ways to advertise job openings, download our newest tool to help you get the most out of every opportunity without overspending. In the one-page PDF you'll gain access to the five channels of job promotion we recommend to every client. For each channel, we offer up starter steps, more advanced techniques, and pro tips to streamline your efforts.