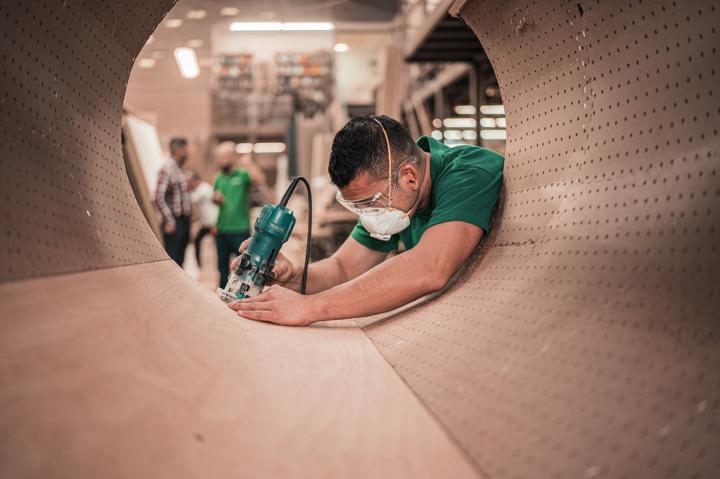 While it's true that Covid-19 unemployment benefits could be disincentivizing people to return to the workforce, there are other forces at play that employers should be cognizant of.
Continuing Health Concerns Around Covid-19
Some people just aren't comfortable working outside of the safety of their own home yet. Whether they're immunocompromised, unvaccinated, fearful of infecting others in their home, or some other reason, jobs that require a distributed workforce or on-site attendance are simply not attractive for these folks.
Workers Know They Hold the Power 
It's an employee's market right now. There are more jobs open than there are qualified workers willing to fill them. This means they have leverage and are using it to make demands such as:
Better Wages
It goes without saying that if you're not paying competitive wages to your current employees, you'll have a hard time attracting and retaining new ones. Employers are responding to this demand across the board, but increasing hourly rates and salaries alone is not enough.
Better Working Conditions, Benefits & Perks
Unwelcoming work environments, long hours, weekend work requirements, inadequate benefits and no retirement plans are just some of the workplace problems that employees no longer need to endure in order to keep their jobs, since plenty of comparable options exist without these issues.
On the opposite end of the spectrum lie not only safe and fair working conditions, but fun and tangible perks most often associated with tech startups such as: a breakroom stocked with snacks and premium coffee; workplace daycare; kegs at all-hands meetings and more. These little extras go a long way in making an employee feel appreciated, and they don't have to be reserved just for tech startups.
Work/Life Balance & Scheduling Flexibility
The pandemic drastically changed home life for a lot of people. Some have kids who are still e-learning at home, while others simply can't afford the high cost of childcare. Many people are now taking care of elderly family members who can't risk living in a group home setting. No matter how badly those people might want to return to a physical workplace, some simply can't without the ability to work from home or set their own schedules.
The Great Migration
The pandemic caused more companies to open up to the concept of remote work and more universities to switch to e-learning. This in turn gave people the flexibility to move closer to family, or to try out something new and different altogether. One major underlying goal in these pandemic era relocations was to "get away from people," which most often meant moving out of densely populated cities. 
If your company lies in or near a major metropolitan area, there's a good chance this could be affecting your applicant pool.
The Skills Gap
Automation and globalization were already threatening jobs and changing the way we work before the pandemic hit. As the realities of Covid-19 set in, employers started looking for new ways to do more with less (people). Those jobs that remained relied more heavily on workers with strong technical and digital skills.
This has created a need for upskilling, which creates a hurdle for those who need to learn new information and gain more experience.  Blue collar industries are particularly vulnerable to this dynamic, as the cost of education and training is a huge barrier for many low-income jobseekers and often limits their options in the workforce. This means you have to hire for potential, not experience, and plan on investing in their personal and professional growth.
If you're having trouble finding qualified applicants for highly-skilled or technical jobs, consider lowering the bar and broadening your horizons. Offering on-the-job training and the opportunity to rapidly advance are two huge benefits that demonstrate a willingness to invest in employees. In the midst of today's labor shortage, where workers have nearly endless options for work, these types of benefits will almost certainly make your job postings more attractive than your competitors'.
---
With such a competitive hiring market, you can't afford to waste any time getting in touch with engaged candidates when they do apply. Take a look at Team Engine's Intelligent Hiring Assistant to see how we can help you beat your competitors to the best talent available.