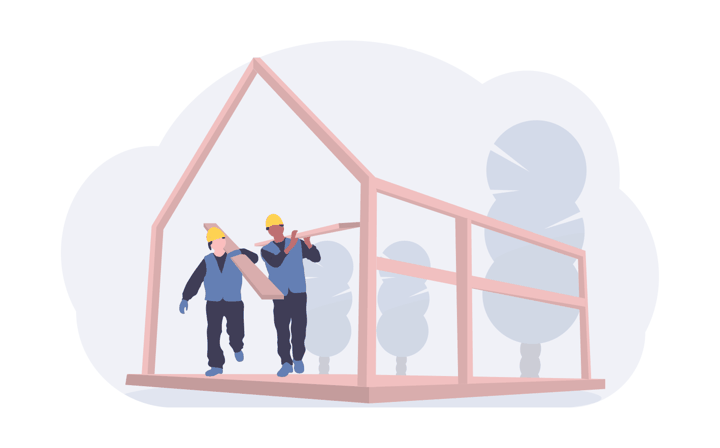 Labor Day is about celebrating laborers around the United States and the American Labor Movement, so we wanted to highlight some of the companies helping the country. These companies and their workers put in the hours to come to work and support their communities even during a pandemic, so we want to make sure they're recognized.
Lowe's Supports 8-Year-Old Entrepreneur
Jurnee Bush set up her lemonade stand called "Squeeze The Juice" that began to have a growing demand in her neighborhood. When Lowe's heard about Jurnee's lemonade stand success, they wanted to do something special, so they ordered 226 pints for National Lemonade Day. When Jurnee showed up with the order, she was greeted by the store manager, Tyrone Hibbler, who had another surprise in store!
Read on to see what else Lowe's did for Jurnee >> 
Women Do Everything Including Blue-Collar Work
Not only did Tonya become the first female journeyman electrician in Local 917 of the International Brotherhood of Electrical Workers (I.B.E.W.), but she also started a company to help other women excel in the blue-collar industry called Women Do Everything. Women Do Everything coaches and trains women to work in construction, manufacturing, renewable energy, and more. 
Check out their website to see how Women Do Everything helps women with their career development >> 
Landscaping Company, TechniSoil, Creates First State Road From Recycled Plastic
Technisoil, a sustainable landscaping company, partnered with California's Department of Transportation to build the first recycled plastic highway. Now they're on the move to start other sustainable projects for the state of California. 
Read on to see how Technisoil is transforming the way roads are built >>
Publix Buys Food From Farmers To Feed The Hungry
With school, restaurant, and hotel closures, some farmers have been struggling to sell their fruits, vegetables, and dairy products. Publix is stepping in to purchase the unsold produce and donating everything to Feed America. 
Check out what farms Publix will be saving, and what they vow to do over the next ten years >>
---
At Team Engine, we want to support hard-working businesses like these. For Labor Day, do yourself a favor, make it easy to support your deskless teams, and try Team Engine for free.