We've been busy this year, and we know you have been, too. Here's a list of some of our major updates in 2022: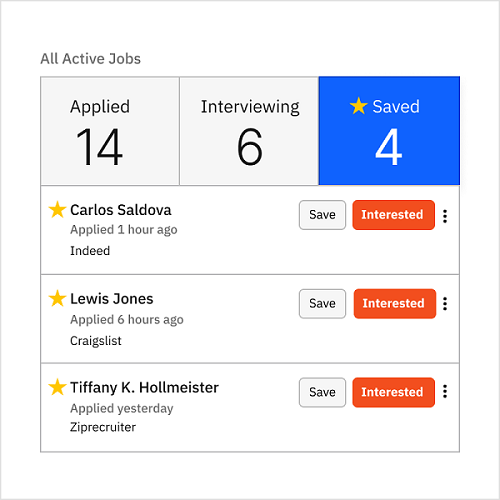 It's not uncommon for a hiring manager to find qualified applicants who they'd like to bookmark for the future. The Team Engine ATS now includes a "Save" category so those applicants can be resurfaced again later, when the timing is right. 
Our employee communication automations are designed to make routine, repetitive, manual tasks less tedious for you. With this product update, we enabled more flexibility to broaden the situations in which they can be used. Users can now:
Control the timing of messages across time zones

Setup unique automations for different employee groups

Receive notifications before an event (such as a birthday or start of benefits eligibility)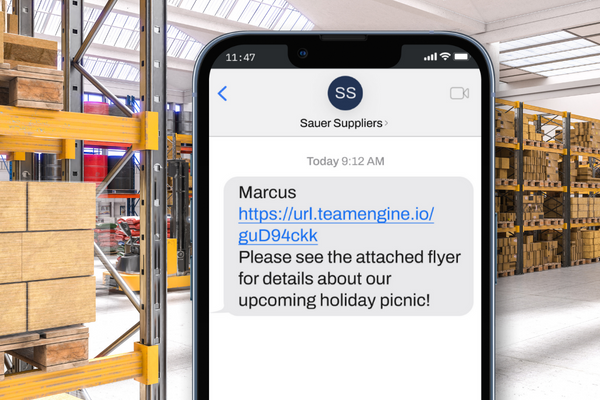 Whether you're sending pre-hire paperwork, distributing the company newsletter, or solving paycheck problems, the ability to attach documents to a text message and preserve that documentation in Team Engine has been a game-changer for many of our customers.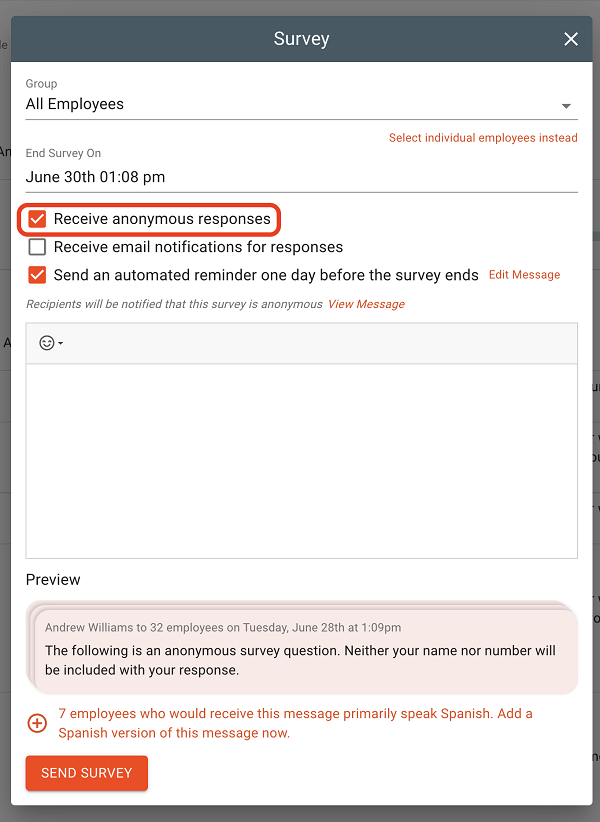 An anonymous format can help employees feel more comfortable sharing candid replies—especially when asking about sensitive topics.
We expanded the in-product calendar view to show hiring events as well as scheduled welcome messages, birthday/work anniversary messages, requests for onboarding feedback, and custom alerts – past and future.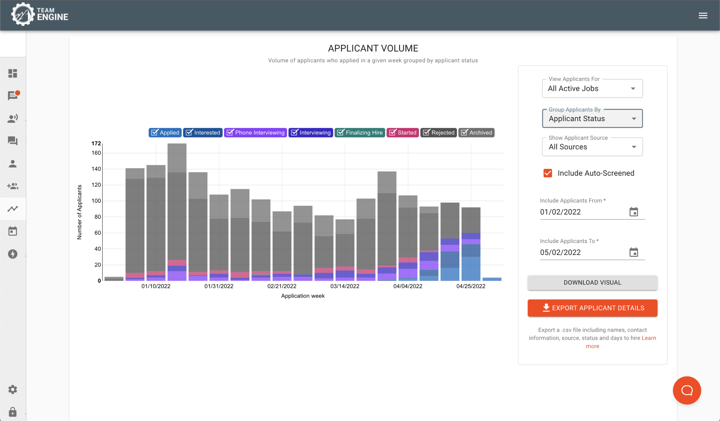 Recognizing the need for data-driven decision-making, we released a reporting feature that allows users to view applicants by status and source for any job, over any period of time.
This feature helps HR leaders quantify the impact of their work by distributing an executive summary of the week's hiring activity. It's great for tracking your numbers, as well as keeping your boss and other stakeholders in the loop at a glance.
A diverse sourcing strategy is essential for hiring success, which is why offline advertising needs to be in your job marketing mix. To make it easier and more effective to recruit offline, Team Engine generates QR codes for users to put on their offline job hiring advertisements. Interested applicants who scan the code are then linked directly to a digital application.
9. HRIS Integration
Our new integration to pull employee data from 30+ HRIS/Payroll systems (including BambooHR, Paylocity, Paychex, ADP, Sage & UKG Kronos/UltiPro) and keep your Team Engine employee directory up-to-date is now available to everyone! Click "Sync with HRIS/Payroll" in your employee directory or reach out to our Customer success Team to get setup.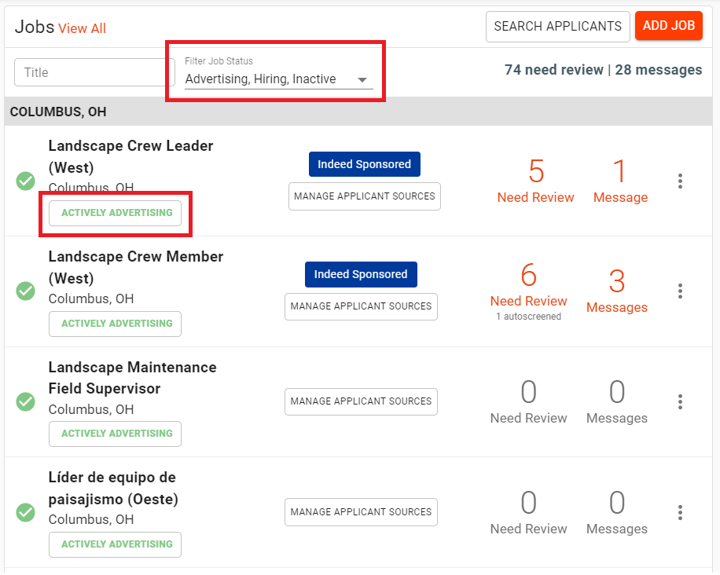 We squeezed in one more update after this blog post was published, bringing this list to bonus item number ten: new job status options. Recognizing that there is a lot of nuance to the status of a job posting beyond just "hiring" or "not hiring," this update gives Team Engine users greater control over applicant tracking and communication.
---
Having trouble with a specific problem not addressed here? Wondering how to put some of these new features to work for your organization? Have a great idea for a new feature that would make your life easier? Schedule a call with our customer service team today!