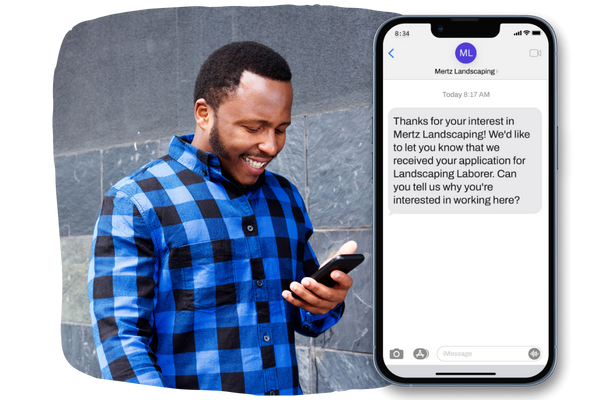 Automated communications with applicants will now be sent only between the hours of 8:00 am and 6:00 pm, based on the time zone of the associated job. (If no time zone is found for the job, we default to using Central time.) 
This update does not affect any manually sent or scheduled messages, or employee automated messages.
Types of Automated Applicant Messages Affected
Message types that will now only be sent during business hours include:
work history reminders

interest confirmation messages

any status changes (aside from APPLIED)

first day reminders

automated referral messages
Exceptions
There are a few exceptions to be aware of:
Interview reminders will always be sent 2 and 24 hours before an interview to ensure we aren't sending reminders after an interview has taken place. 

Additionally, application receipt confirmation messages will be sent immediately after an application is submitted. 
Why did we do this?
We believe that speed is the key to hiring success in today's tight labor market. That's why our automated communications with applicants are so effective at engaging candidates and moving them through the hiring funnel faster than your competitors. Team Engine is like a hiring assistant who never clocks out, always reviewing resumes and starting conversations with applicants the minute their applications come in.
But automation should never come at the expense of a bad candidate experience. Which is why we're now sending most automated messages during normal business hours, because we want you to be able to reply in real-time when your applicants start responding to automated communications.