Team Engine customers can now view events and automations in the past and more distant future — across a full month.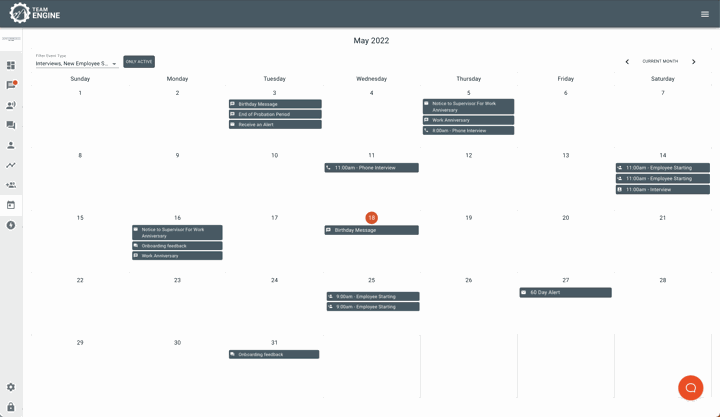 The automations that are now visible include:
Automated welcome messages and requests for onboarding feedback
Automated birthday messages and work anniversary messages to employees and their supervisors
Custom alerts that you create
Click into an event to view applicant or employee details or to turn on, edit or delete a new message, notification or survey.
The schedule now has filtering options so you can get the information you need and filter out the rest. All types of automated messages now show in the schedule too!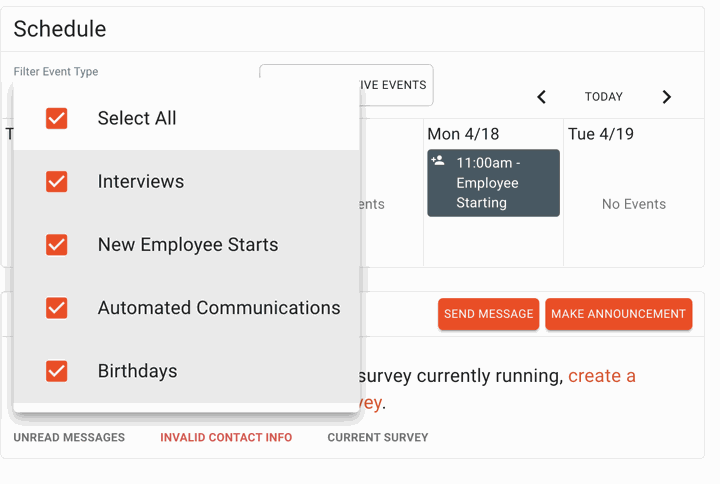 Check out the guide & complete details here.