Text Message Surveys
If you've ever wondered about something like employee sentiment or had troubles tracking down answers to simple questions, Team Engine's new survey tool is here to help. The survey tool makes it easy to send a question to all of your employees (or some of them!), and automatically track their responses in an organized, consistent way.
To send your first text message survey,
Hop into the Employees tab (1), and click Surveys (2) in the left navigation bar.
Click the orange Create Survey button (3) to begin drafting your message.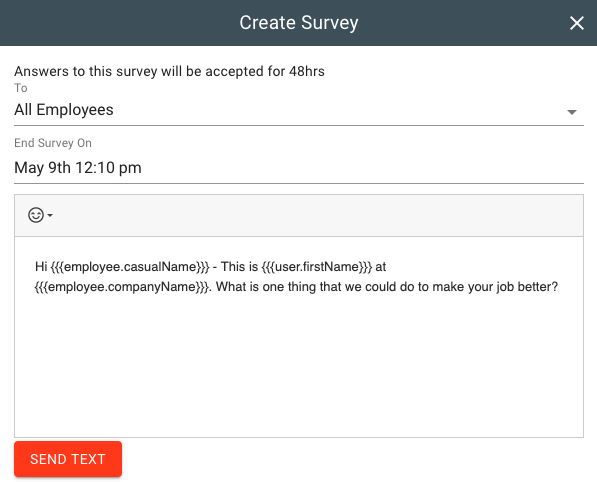 Watch the responses fly in! Monitor the number of completions as well as any numbers that might have failed.
Still need one or two responses? Send a reminder to only those who haven't replied yet.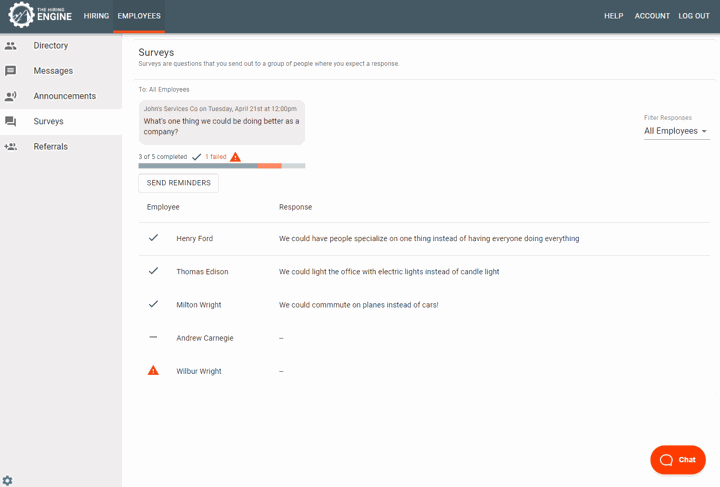 Manage Access to Expand Your Teams
You have unlimited users with your account, so why not use them? Now you can add users directly from the Account page or from an employee's individual profile page in the Directory. This will enable multiple team members to add new jobs, screen candidates, and send out messages and announcements.
Open an employee's profile, and click Grant Access to make them a user of the software.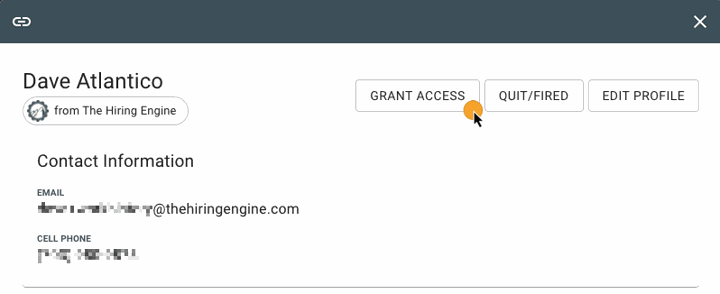 Select Hiring to grant access to job postings and applicant communication, and/or select Employees to grant access to the directory, announcements, and surveys
When granting access to Employees, you can choose to give access to all employees or only their direct reports if they are a team supervisor.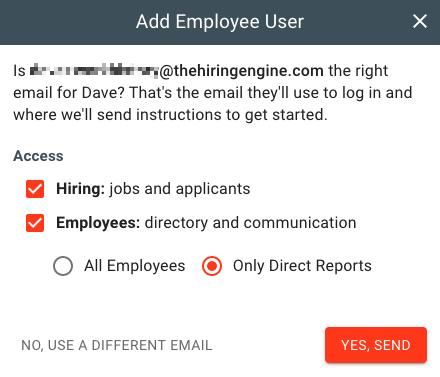 Enable Supervisor-level Messaging
You could already send announcements to select groups, now you can grant supervisors access to the teams they manage. This new setting lets your supervisors send and receive messages in the software but only for their own direct reports. This is particularly useful for updating field teams with site-specific announcements and giving employees an easy way to contact their supervisor directly.
If you're interested in seeing how surveys can help your team, you can set up an informational meeting with one of our software specialists here!