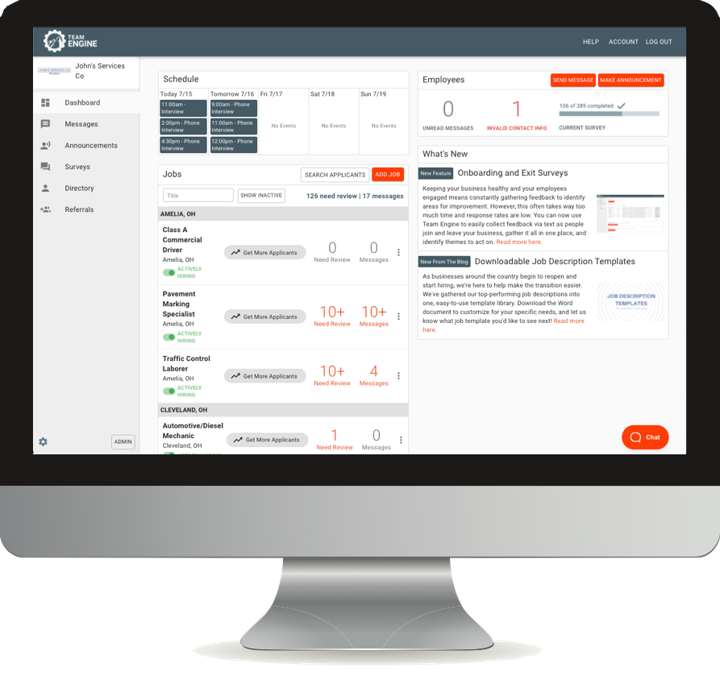 It's a new year, and we've added new product features. You can now have recurring employee automations/celebrations, attach documents to employee profiles, view all images from employee messages, rehire furloughed employees in one easy step, and keep track of all referrals whether you used our automated process or not.
Automatically Celebrate Employees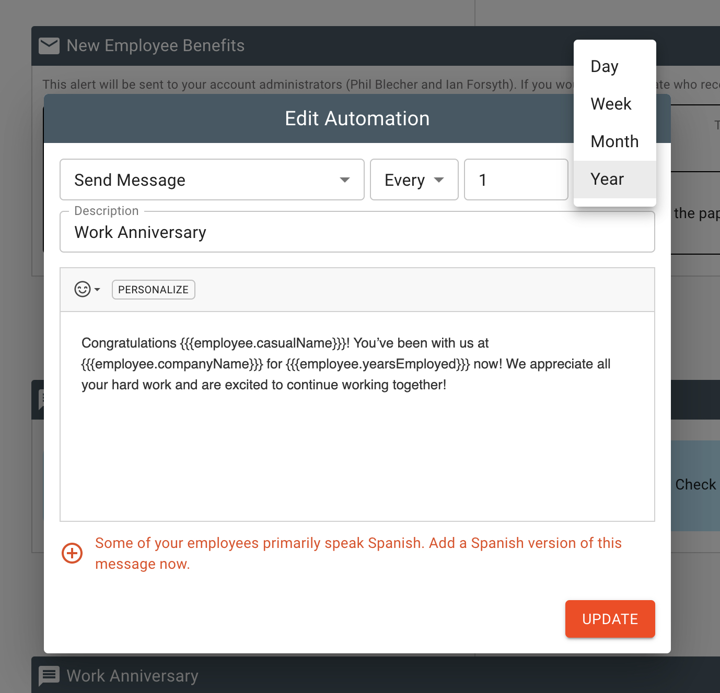 Staying in touch with your deskless employees can be difficult. From new employees who need to sign up for their benefits to tenured employees you want to celebrate, keeping track of these milestones is almost impossible. In October, we made it possible to engage with your employees on these key milestones automatically. Now, we're making it even easier by allowing these messages to recur based on lengths of time other than a day. You can congratulate your employees every year instead of just their first year, or send out a survey every 30 days instead of just after the first month. 
Attach Documents to Employee Profiles
You no longer have to search through your old emails, messages, or stacks of paperwork to find important documents for your employees. Anything an employee sends you can now attach to their employee profile, keeping everything organized. 
To attach a document to your employee's profile, select Directory on the left-hand side. Find the employee you're looking for and open their profile. Click Documents and then Add Document. From there, you'll be able to upload any document from your computer to their profile.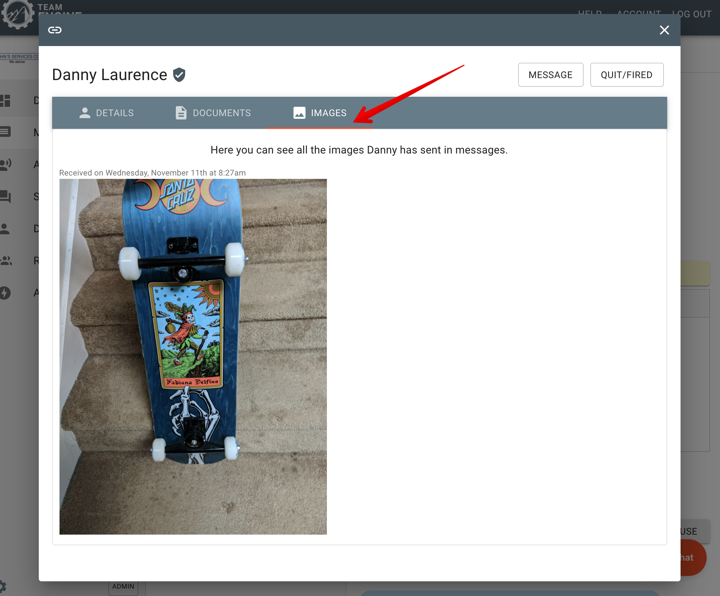 If you're looking for specific images your employee texted to you via Team Engine, you can now see all their images in their employee profile as well. From their employee profile, select Images, and they'll all be there. 
Rehire Employees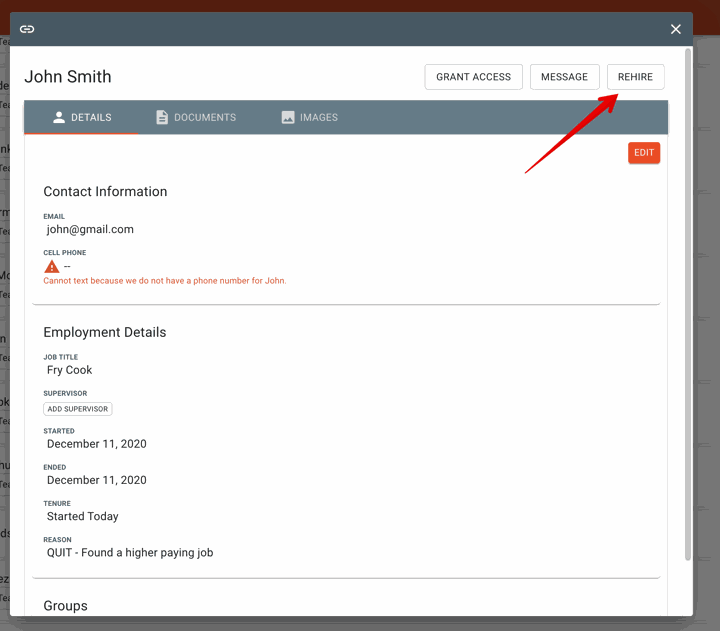 Many companies are starting to recover from the pandemic layoffs and bring back their furloughed employees. Instead of restarting the process or losing previous documents, you can now easily rehire an employee through Team Engine. Just find their profile, and hit Rehire. Now they're back in your system. 
Employee Referrals

Referrals are the best way to find new hires because your current employees know great people that work hard. If you're looking to get more referrals from your employees, we have an easy built-in process. Select Referrals on your left-hand side, hit the orange Ask For Referrals button, and send a message to your employees.
Your employees will receive a text message notifying them of your referral program, and it will include a link where they can put in the referrals information. From there, the referral will receive an automated message with an application link that they can apply through.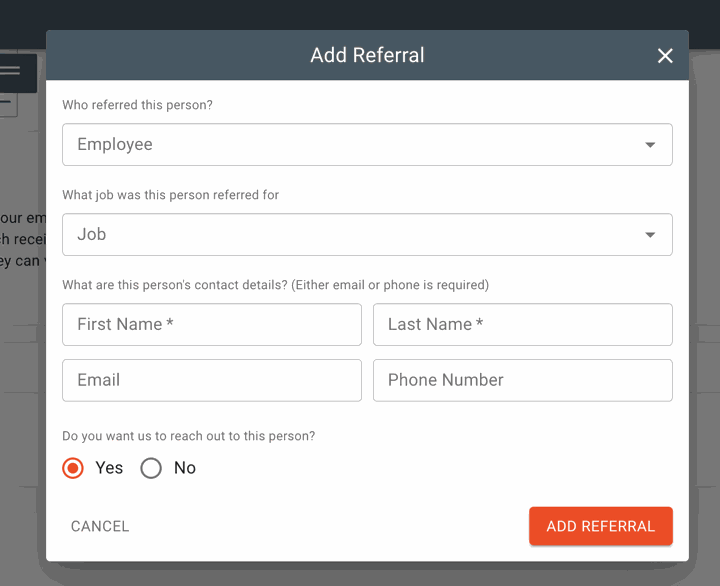 In case an employee referred someone in a different way, or before you used the automated process, you can also manually add referrals to stay organized and keep track of them. Select Manually Add Referral, and fill in all the details.
---
We are always updating Team Engine to make your hiring and employee engagement process as seamless as possible. If you're curious to see what we've worked on in the past few months, check out our previous product updates from October and November.