New: Onboarding and Exit Surveys!
Gathering and acting on feedback from your frontline workers is essential to ensuring your business is functioning at its most effective levels, particularly during the onboarding process. It is during these first few days and weeks that employees often have lots of great ideas to share for process improvement. Similarly, when an employee leaves your company, you're often left in the dark on how you might have done things differently to keep them around.
You can now use Team Engine to easily collect feedback via text as people join and leave your business, gather it all in one place, and identify themes to act on. To get started,
Navigate to Employees --> Surveys, then scroll down to see your two new survey options:

Onboarding Survey

and

Exit Survey

.
Click

Create Onboarding Survey

to load the message window. You can click

Create Survey

if you like our prebuilt survey question or edit it to your own needs. 
When a new employee joins your company, add them to the survey to quickly gather feedback while the onboarding experience is fresh.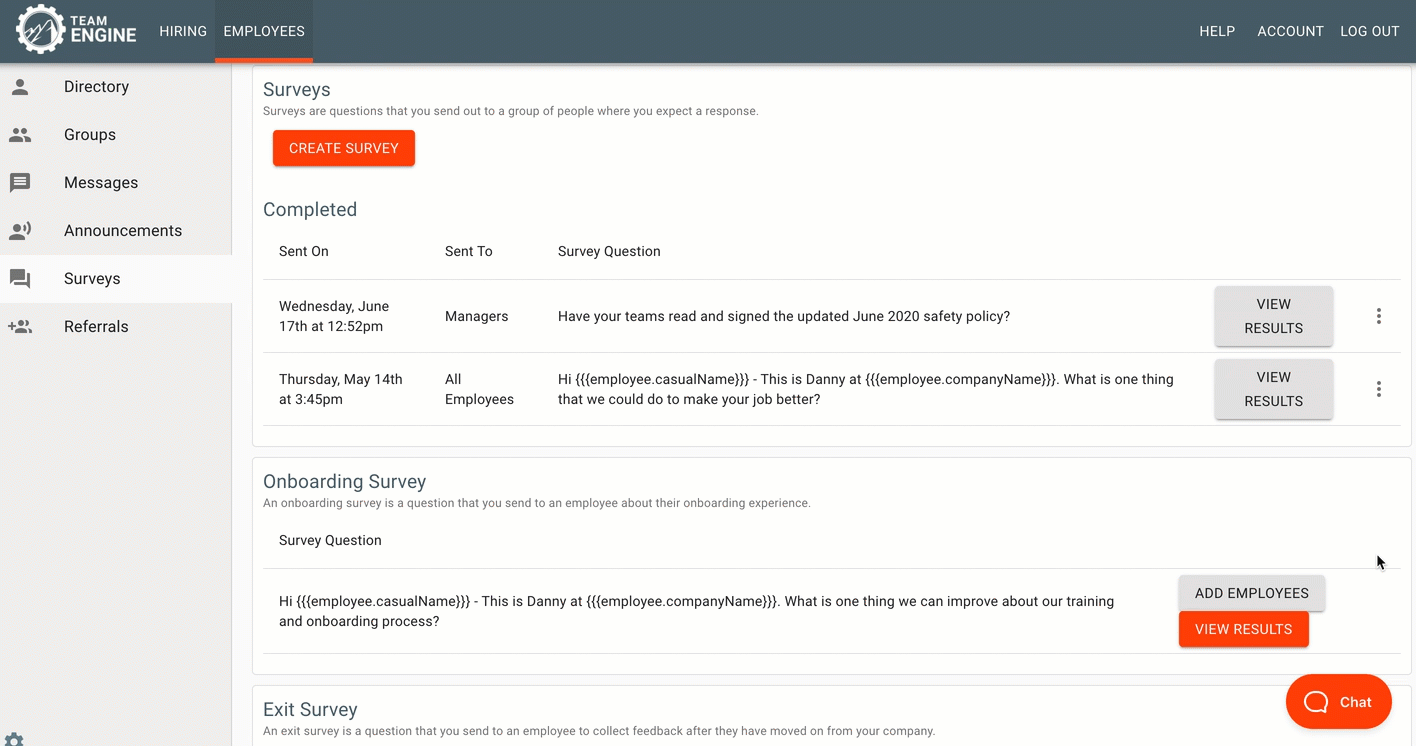 Did You Know?
You can copy existing jobs to easily create new job postings for your other locations! Just click the three-dot menu on a job to access the menu. All details will be copied over, so don't forget to change the job location before you post it!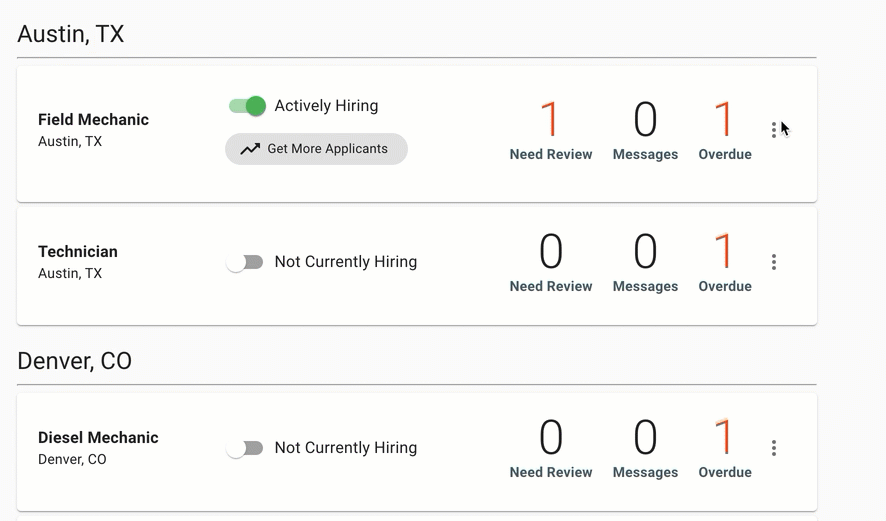 We automatically detect invalid employee phone numbers when you send an announcement or survey so you can quickly identify missing information and ensure you have the most up-to-date information for your workforce.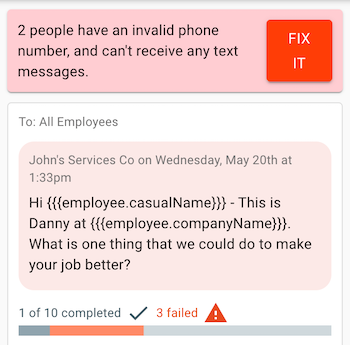 You don't have to wait until you are back at your computer to reply to incoming texts. When you reply to a notification email for an incoming text message, the response goes back to the applicant or employee as a text! 
We have a really great blog that is full of amazing resources. Have you seen our blue-collar job description templates? Or our best practices for onboarding via text message? To get our newest resources sent directly to your inbox, sign up over here --> 
Take Team Engine With You
We know you are not always at your desk. You're often out on the production floor or out in the field with your teams. But hiring and the need to engage with people don't stop just because you're on the go. Review applicants, schedule interviews, send announcements to your team, and respond to important questions right from your phone using our mobile website.
Visit employer.teamengine.io on your phone, and add a bookmark (iPhone or Android) for quick access.