As companies around the world are kicking back into full gear this spring, we are releasing lots of new functionality to make your job easier than ever.
Specify Hiring Managers by Job
You likely have different managers who are responsible for hiring and you want ensure they can focus on their jobs without accessing or editing jobs that are not assigned to them. Specifying hiring managers for each job allows those managers to filter to only their jobs on their dashboard. They will also be signed up for notifications for only their jobs. 
Note that this does not impact the permission to access jobs.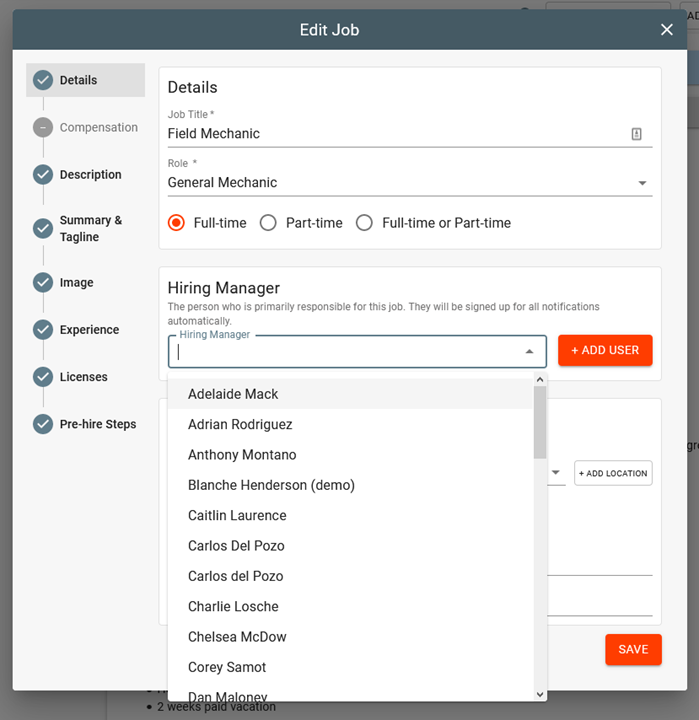 Increased Control over Automated Messages
Never accidentally send an automated message again!
In previous releases, Team Engine would in certain cases send automated messages immediately after you submitted an action (e.g., Interested, Reject). Now, when you take an action, you'll see a pop up window giving you options to edit the message, choose to not send the message at all, or dismiss the pop up and continue sending the message as scheduled. This gives you greater control over your automated messages in situations where the standard message isn't a good fit.
Example: if you and a candidate mutually agree on a phone interview that a position isn't right for them and you mark them as rejected, you may not want a rejection email to send at all.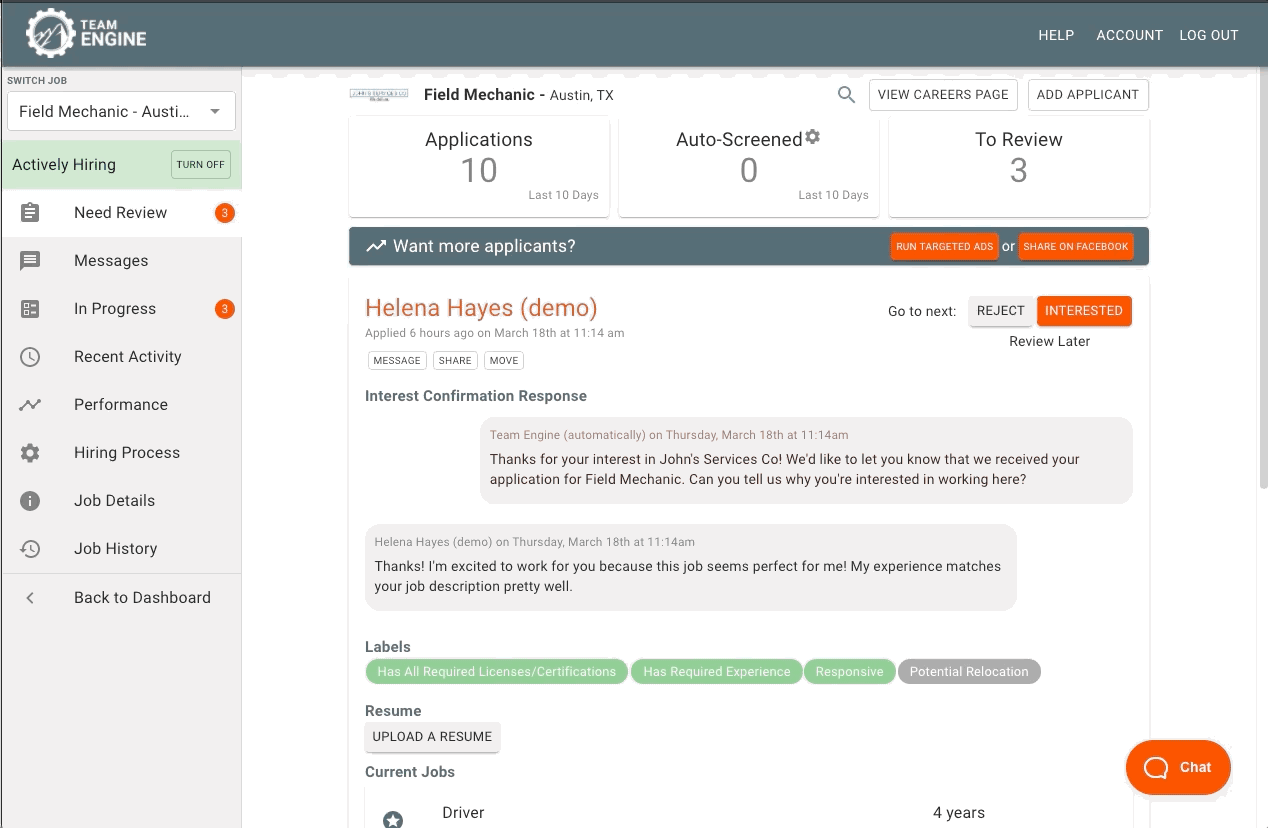 Automatically remind supervisors of employee milestones
When an employee reaches a milestone in their tenure, you can now send an alert to a specific person, including their supervisor. 
Example: A supervisor is required to do a performance review at 60 days, the supervisor is reminded along with HR, taking the burden off of HR to remind the supervisor manually.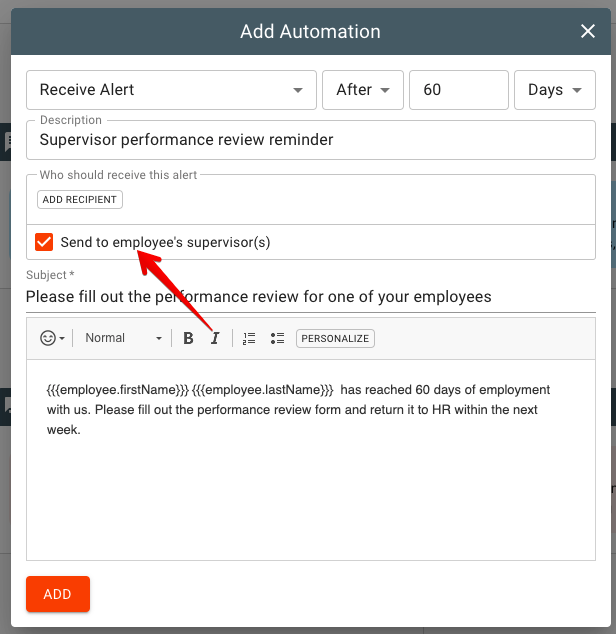 Other New Great Features
Upload a resume to an existing applicant or when manually adding an applicant

Quickbooks integration to keep your employee lists aligned

Connection to your Indeed account for sponsored posts

Job History tab shows you the record of that job's activity and ad spend

Facebook ads will now also post to Instagram by default

Download your survey results to a spreadsheet
---
We are always updating Team Engine to make your hiring and employee engagement processes as seamless as possible. If you're curious to see what we've worked on in the past few months, check out our previous product updates from November and January.
---
Do more with Team Engine