We are excited to announce several new product features - all included in your existing subscription. You can now track applicants from all of your source channels (not just the Team Engine defaults), publish a careers page that matches your company's website, and view applicants across all active jobs instead of having to move back and forth between jobs.  
Track Every Applicant
Whether you're posting your jobs in the newspaper, a career fair, or with printed flyers, we want you to be able to take advantage of all of the organization, automation, texting, and more available Team Engine. You can now generate links for custom sources—like Snagajob, Craigslist, or your local technical school job board —so all your applicants no matter where they come from will show up in Team Engine. We'll auto-screen and rank these applicants by the same standards as our default sources, but now you have more flexibility to use the sources that work best for your local area.
Under the Jobs section in your dashboard, select Get More Applicants. This will take you to a menu to select what source you will be using, like Craigslist, or you can add your own. Then select Generate Link, and you'll get a custom application link for your job that you can use in your post. This way, you can track applicants through Team Engine when they apply through Craigslist or any other source!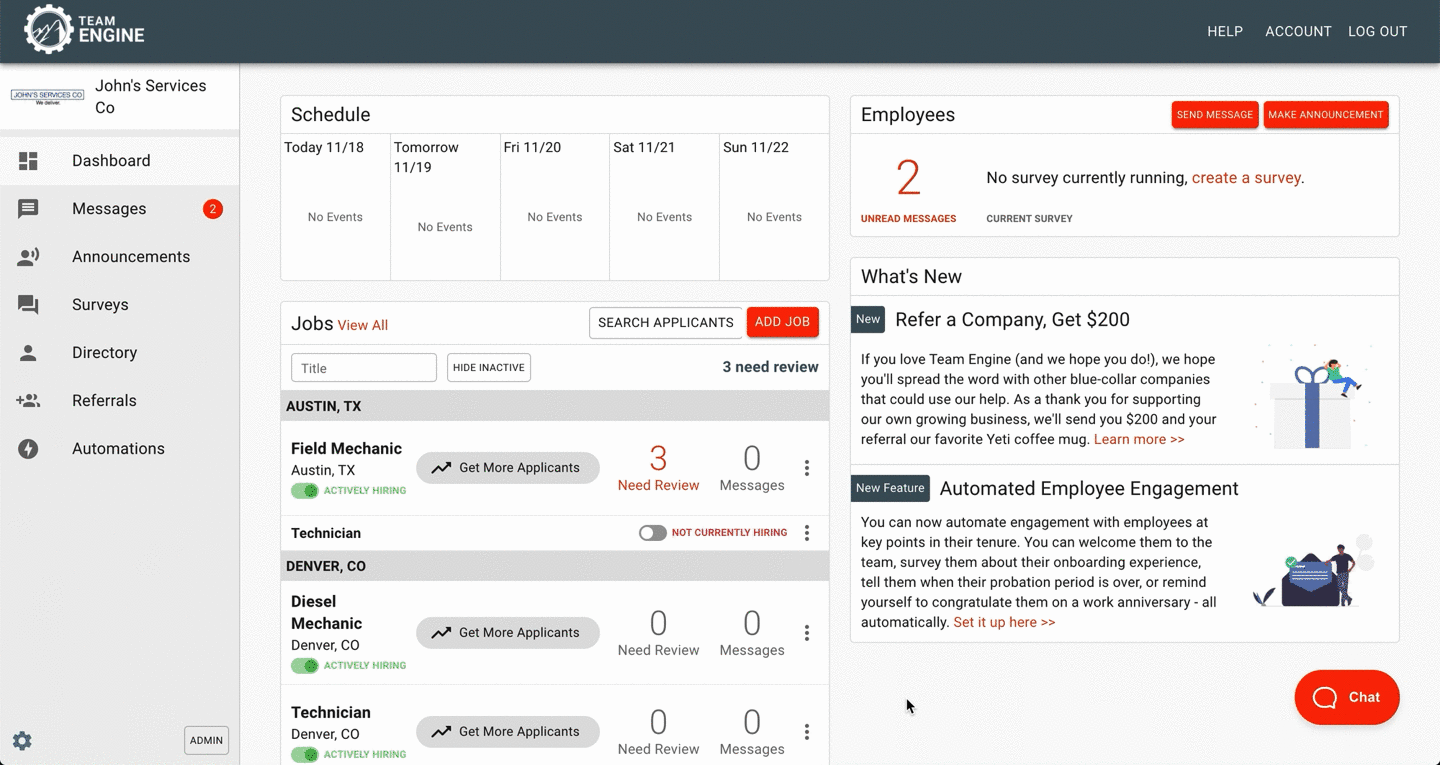 Branded Careers Page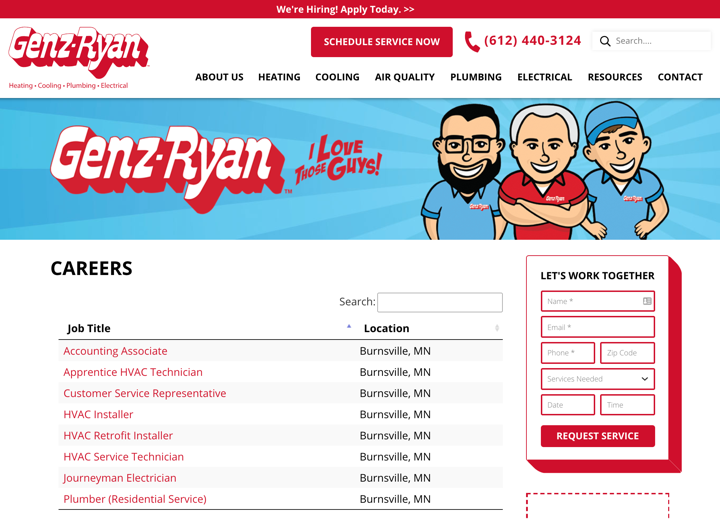 You can now have a branded careers page through Team Engine that matches your website! Having an embedded careers page can help you track your website applicants through Team Engine and keep your active jobs up to date. When you turn a job off on Team Engine, it won't show up on your careers page, and when you add a new job or turn one on, your careers page will automatically update! 
Contact us at support@teamengine.io to set up your new careers page. 
View Applicants Across All Jobs
Instead of looking through different active jobs to find individual applicants, we now offer an All Active Jobs view. This means you can see all of your applicants for every job in one place, so you can quickly respond to any incoming messages and track the process of multiple applicants across different jobs. 
From your dashboard under the Jobs section, select View All. You can now see messages, progress, recent activity, and performance for all of your active jobs. If you'd like to switch back to see a specific job, then you can select the job in the upper left-hand corner drop-down menu.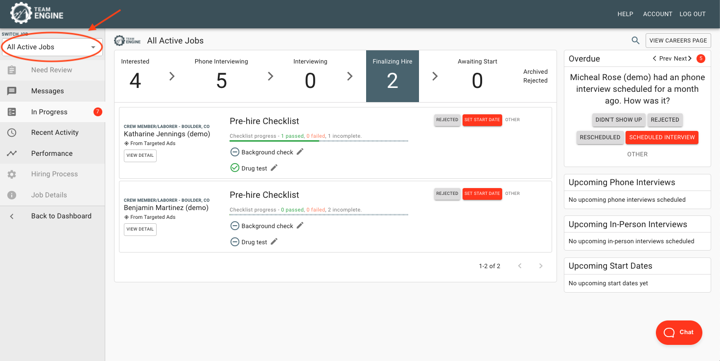 Team Engine was built to make managing your business more comfortable. We are constantly improving the software to make your life easier and your people operations more successful. If you have any questions or would like a personalized walkthrough of these new updates, feel free to contact us at support@teamengine.io.