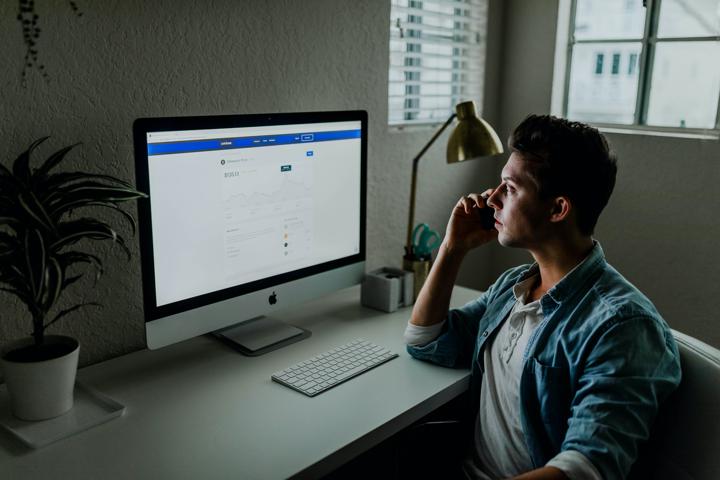 It's tempting to think of Facebook as the place to find a good chuckle over the latest funny cat video or political meme. Facebook is where we connect with family and friends, sharing our interests, hobbies, and personalities, and this is what makes it the perfect place to find workers for a company that treats their people like family.
While you may not think of Facebook first when it comes to recruiting, with some recent updates, your go-to for cute baby pictures might just be your secret weapon for hiring in a market where finding a qualified applicant seems impossible.
In this post, you'll learn what Facebook Jobs is, why you should use it, and some tips to optimize your posts. By the end, you'll know exactly how to use this platform to find a new-hire that's brag worthy. 
What Is Facebook Jobs?
Facebook Jobs is simply a job site hosted right inside of Facebook, in the same way that Marketplace is Facebooks' classifieds section. It's a place for Facebook users to see and quickly apply to job postings in their area using information from their profile.
It's free for both applicants and companies to use, and can offer your business a strategic advantage in reaching potential applicants without adding costs. It's a win-win for everybody.
Pros of Posting on Facebook Jobs
There's a lot to love about Facebook Jobs from a recruiting and hiring perspective.
Huge Reach for Your Job Post
Posting a link to your careers page or job application from your Facebook business page will show the link to the people who already follow or like your business, which might be relatively small. But with Facebook Jobs, you have the potential to reach millions of potential candidates. With over 2.8 billion users, Facebook can get your job posting in front of a lot of eyes. Your business can be presented to people that would not have otherwise heard of you.
Learn More About Every Applicant
Since applications are automatically filled in using the information in a person's profile, you have the opportunity to learn more about each applicant beyond a simple resume. It lets you put more than a face to a name.
Reply and Video Chat Through the Same Platform
Interested in chatting more with the applicant? Facebook's built-in Messenger app allows you to text, call, and video chat with the person without using your personal cell phone. This is all offered for free and means that there's no need to exchange contact information or wait for impersonal emails to fly back and forth.
Easy to Circulate Job Postings
For added visibility, members of your staff can share job postings directly from the official job listing and add their own reasons for why your company is such a great place to work. These personalized posts can really go a long way to show off your company culture and the great folks that already work there.
Cons of Posting on Facebook Jobs
Unfortunately, there are also a few downsides when it comes to using Facebook Jobs for recruiting blue-collar workers that you should be aware of before getting started.
Not Highly Customizable
The biggest downfall is that the listings aren't very customizable if you try to do it on your own. You're stuck to a simple text-based post, making it hard to stand out among the other posts.
Your Team Needs to be Savvy on Facebook
Your team needs to be really familiar with the admin side of Facebook if they aren't using an HR software that coordinates the process for them. There are a few hurdles to clear in order to get everything set up for a great business profile and job postings, but with experience, it gets easier. Again, integrated HR software eliminates this headache.
Applicants Need to Be Active on Facebook
Facebook Jobs is great for reaching a large audience, but you're not going to reach everyone. Younger generations are moving to other social networks like SnapChat and TikTok, so don't be surprised if you notice your applicants trend older. And if you aren't promoting your posts with targeted ads, only the people searching for work in the Facebook Jobs area will see them.
The Best Roles to Recruit for on Facebook Jobs
Facebook Jobs is particularly useful for finding candidates for CDL drivers, manual laborers, customer service, and warehouse jobs. Since the user base is so diverse though, you can truly put up any type of listing you want, but we haven't seen a lot of success in hiring for more white-collar roles such as marketers, software engineers, or nurses.
Using Facebook Jobs Like a Pro
Now it's time to get to the secrets to success. Everyone wants to fill their open roles yesterday, and Facebook Jobs can help you get there. Following these simple tips will help you get the most out of each post.
Build a Great Facebook Profile for your Business
These days, job seekers have dozens of jobs to choose from, so to make sure yours stands out above the crowd, show off in your company profile! A curious candidate will click on your profile to learn what sets your company apart from the others in your area.
Your job posting will only be as attractive as your company's Facebook profile, so spend some time filling out details, adding catchy profile and header photos featuring current employees, and pinning your "We're Hiring!" post to the top of your page. Out-of-date info does nothing but hurt you.
Make it a mission to keep your company profile updated with recent photos and status updates about your current job openings.
Keep the Job Title & Description Short
Facebook Job titles that get the most applicants are generally 10 words long or shorter. This is the headline of your post that appears as users scroll through Facebook Jobs.
A great example is,
Looking for experienced welder in Denver. Competitive pay, friendly team!
Writing a title that feels like a novel will make potential applicants disinterested, and they'll simply scroll to the next post.
An example of a title that is too long is,
Our company is looking for a professional welder who can take standard 16 gage stainless sheet metal and use some TIG welding to put together a few five-faced boxes so John can integrate the final assembly into our picking machine.
Did you read all that? We didn't either.
Check out our blog post on how to improve your job descriptions for more optimization pointers, or download our blue-collar job description templates.
Share the Post
Share, share, share. Team members should be encouraged to share the post, and you should ask friends of the company to do the same.
Every time it gets shared, more people come in contact with the post. With just a little bit of sharing, the number of applicants that you get will increase. With a larger pool to choose from, you have a better chance of finding the perfect candidate.
Pay for a Promoted Posting
A promoted job posting will show in users' feeds just like any other Facebook ad. If you want to maximize how many views your listing gets and target people by location and experience, you should consider paying to boost your job post on Facebook.
Respond to Each Candidate
Even if you're not going with the candidate, it's a good idea to respond to them. Again, you can use Facebook's built-in Messenger app to send a quick message.
It's an easy step that builds a little rapport between you and the candidate. Who knows, maybe this positive interaction will cause them to refer their friends or apply to another one of your roles?
Learn More About Optimizing Your Hiring Process
We just covered a ton of information about using Facebook Jobs for hiring. You learned some tips to optimize your posting, pros and cons of the platform, and more details about how it works. What comes next? A deeper dive on the process of creating Facebook and Instagram ads for employment.