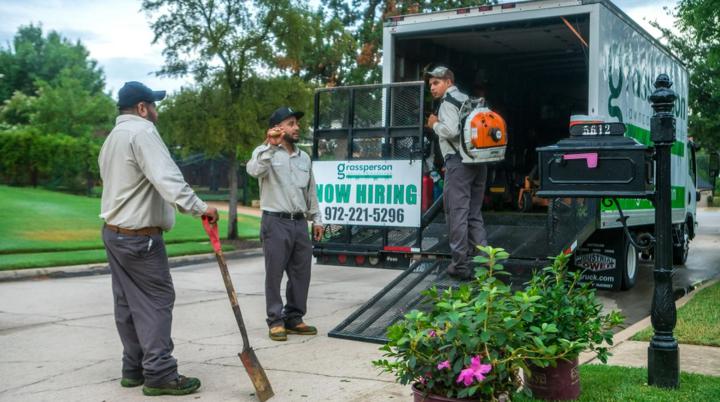 Contrary to the old adage, just because you build it, does not necessarily mean they will come…at least not without some nudging in the right direction.
That's why applicant sourcing is such a crucial part of the recruiting process. You've worked hard to build the right culture, now fill it with great employees who will make it flourish!
Job Boards & Career Sites
The most obvious place to start is on job boards where workers are actively looking for employment. The most popular career sites for posting jobs are:
Indeed
Indeed is so popular (for both job-seekers and job-posters) because it's one of the few truly free options on the market. It doesn't cost anything to join, browse, post or communicate on the platform, which makes it accessible, but also crowded. Many companies find that they have to sponsor jobs (i.e. pay for visibility in the listings) to get any traction on the platform. Many companies also find that Indeed's "one click apply" feature makes it so easy for job-seekers to apply that it floods their applicant pool with (mostly unqualified) candidates.
Facebook Jobs
It's also free to post on Facebook's native job board. Facebook pulls information from the user's profile to automatically complete application forms, making it easy for job-seekers to apply to jobs en masse. Just like on Indeed, it might fill your applicant pool, but you might also have to do a lot of screening. 
(Note: Facebook made some changes to their job board in February 2022 that you should be aware of. )
LinkedIn
It's also free to post jobs on LinkedIn, which is a great avenue for filling administrative and sales roles. The blue-collar labor community is much less active on this platform, but it never hurts to post there if you have the time to do so, especially since it doesn't cost anything!
Career Builder
A Career Builder employer profile starts at $219/month, but could cost as much as $599/month for all the bells and whistles. This might be a good option for companies who are hiring year-round and in high volume.
Monster
Monster will let employers try the software for four days, but a subscription plan is required after that, which runs from $279/month to $649/month. Like Career Builder, this option is probably only feasible for companies with significant year-round hiring needs.
Google for Jobs
Google for Jobs is an enhanced search feature that aggregates listings from other job boards. In other words, you don't post directly to Google; it automatically picks up job postings from career sites like Indeed, Facebook, Career Builder, and more. If you don't use any of the major career sites and only post jobs to your website, you can include code on your careers page instructing Google to include your jobs in its database, but be forewarned that it's a highly technical process. 
Craigslist
Craigslist isn't free to post jobs, but it's significantly more affordable than posting jobs on Career Builder and Monster. Even better, Craigslist still stands prominently in the minds of blue-collar workers as a resource for finding jobs (and tools), so you're likely to reach a higher number of the precise type of worker you're seeking.
Employee Referrals
Most companies have an employee referral system, but say that it doesn't do much for them. One reason that they don't see much success with it is because they don't keep it top of mind for their employees. Employees occasionally need to be reminded about the referral program. It needs to be a fresh reminder, too—not a sign that hangs in the same place forever and ever. It's a delicate balance, though, because if you ping them about referrals too often, they'll get annoyed and lose the desire to help.
Speaking of losing the desire to help: The other reason companies see little success with their referral program is because the process for submitting referrals is either undefined, or very cumbersome to the referring employee. The process should be quick, clear and incentivized with a large payout. 
Make sure the incentive to refer is lucrative enough to motivate them to act, and also make sure you pay referring employees in due time. The fastest way to put an end to an influx of employee referrals is to not make good on the original promise you made to the referrers. Rather, reward the behavior you would like to see repeated.
Offline Sources
Everything is online these days, which makes for a very crowded digital landscape. One way to stand out from the competition is to be where they aren't, which creates a lot of opportunity in the "offline" world. Offline is also a great place to capture the attention of people who aren't actively job-searching online, but might be open to new opportunities.
Hang signs or posters around town at gas stations, restaurants, bars, entertainment venues, and shopping centers. Post hiring signage at job sites and on your own company lawn. Mention hiring on your vehicle wraps. The more creative the idea, the more likely it is to stand out and be seen!
To make offline recruiting even more effective, use text-to-apply technology as the call to action. Interested parties are unlikely to remember your web address or phone number (especially while they're out driving around) but they can fire off a text in five seconds, and then follow the application link later when they're at home with downtime. 
Social Media
Yes, you should post on your organization's social media profiles about open positions, and do it with some regularity. In addition to posting on "the big four" (Facebook, Instagram, Twitter & LinkedIn), you might also have luck joining and posting in niche communities, such as local Facebook groups and Subreddits designed to connect blue-collar workers with employers looking to hire.
Beyond this type of "organic" social media posting, targeted social media hiring ads are a great way to reach people beyond those already connected to your brand. Not only can you target paid social ads by geographic location and personal interests, you can also reach passive job-seekers who might be open to a career change, but aren't actively looking on job boards. 
Company Careers Page
In today's digital world, you wouldn't expect to be in business without a website, would you? Recruiting without a careers page on your website is kind of the same thing. 
A branded careers page should be more than just a list of open jobs. It's your opportunity to brag on your corporate culture a little bit. Showcase your employees talking about why they like working there. Include statistics about low employee turnover, community volunteering, and programs you offer for professional growth and development. Outline your hiring process. Anything you're especially proud of, or that you know your employees love, should be included.
---
Do More With Less: Stay Organized & Efficient with Technology
Recruiting is time-consuming and requires diligent note-taking every step of the way. The entire process can be done manually, but it doesn't have to be. 
Leveraging technology to automate repetitive tasks (like posting jobs, sourcing applicants, and communicating with candidates) can give you hours of your day back to focus on the value-add activities that matter the most, like interviewing, on-boarding, and training new employees.
Looking to streamline your hiring process? To find out how Team Engine could give you the tools and processes you need to find and hire the right people, sign up for a free seven-day trail with no commitment.