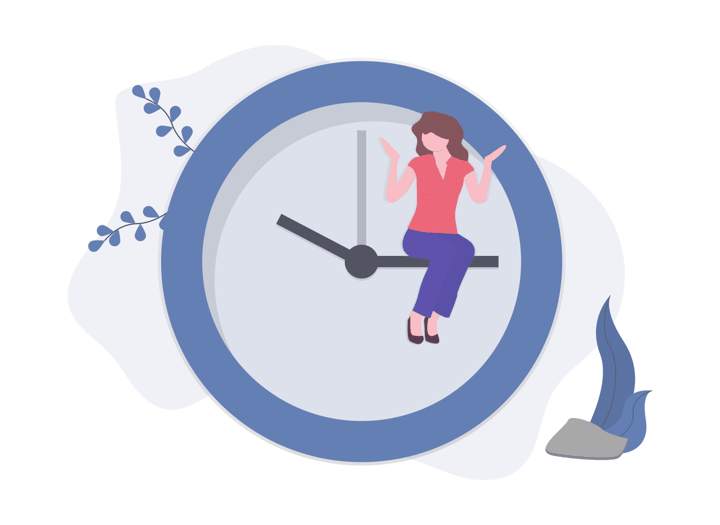 We're excited to share new features in Team Engine that let you quickly see the length of an applicant's commute, create and edit new saved text messages and making it easy to add interviews to your Google calendar.
Understand each Applicant's Commute Time (by Car and Public Transportation)
For each applicant who gives us information about where they live, you'll now see a map built right into their application when you're reviewing it: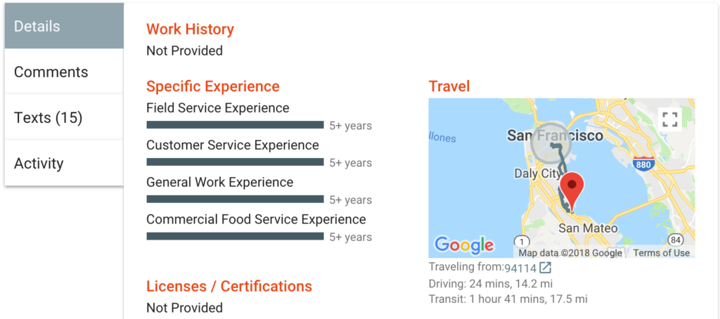 Team Engine calculates the drive time for each candidate to the office (as well as the time it would take them if they took public transportation). Rather than just give the information on a generic resume, Team Engine aims to provide the information that helps you know how likely an applicant is to stay at a job, as well as to help you tailor your interview questions.
As an example, for the applicant above, the compute is far longer by public transportation than it is driving. By knowing this, you can use the information to ask how they plan to get the job, ask about whether they have a car, etc.
Why an Applicant's Location Matters
As anyone hiring hourly workers has experienced, no-shows for interviews, no-shows for the first day of work and no-shows for work days are one of the most frustrating issues you face. Reliable transportation (and how long it takes to get from an applicant's house to the job) is one good predictor of whether an applicant will have issues with making it into work. Bad commutes can also be related to whether an applicant is likely to leave a job for something closer to where they live.
Team Engine's ad targeting makes it possible to focus closely on recruiting applicants who live near the job, but calculating each applicant's commute time lets you take this one step further by giving you more data to evaluate candidates and to guide the questions you ask.
Additional Improvements We're Launching
Easily add Interviews to your Google Calendar
We've also made it easier to add an interview straight to your Google Calendar once scheduled.

If you click the clock icon next to the interview date and time, Team Engine will let you quickly schedule the interview on Google calendar.
Create Saved Text Messages
For text messaging applicants, you can now easily create and edit saved messages just by clicking the pencil icon or the Add Saved Message button:

Our goal is to let you take care of your recruiting tasks in just 10 minutes a day, and saved messages are a great way to avoid re-typing messages about the job, your business, salary and more.
---